Friends,
we are an officially registered non-profit organization. This project rely on support by few people from around the world. If you like this project and our ideas – you are welcome to support us in different monetary and non monetary ways.
Best way to support is patreon platform, but you can also support via paypal or with a one time secure credit card payment.
We have new high quality "vinyl" stickers , you can order them from shop and we send them to folks who donate over 10 euros.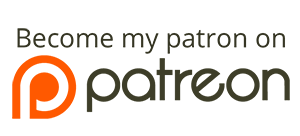 Expenses details
financial help
Money is a universal exchange currency, and we need to spend some cash to keep all this project running. You can support us in different ways : paypal, credit card, bank transfer, bitcoin or just spread info about this project in your circle.
Select below for details
NON FINANCIAL HELP

OUR SUPPORTERS LIST :
My gratitude goes to all people who supported us during the years and people who support us on patreon.
Big thank to our 2017 crowdfunding supporters.
Below you can find full list of people who were generous and caring.