Dear friend,
The sun of psychedelic* downtempo music is rising at a dashing speed and spreading its light in multiple colours and shapes. As an important part of its growth and development, psybient.org is happy to serve as the ray of light, guiding and uniting a community of creative thinkers, open minds and loving souls in the multiverse of psychedelic chill out.**
Psybient.org is here to present the latest information and news about psychedelic downtempo music (artists, labels, releases: albums, compilations, mixes) and events. Expect to find here latest artist news, event reports and pictures, interesting interviews and much more. We are doing this project because we are in love with psychedelic ambient downtempo music and we would love to transmit and amplify the highly positive and deep spiritual message that is projected from most of the artists. We believe in Peace Love Unity Respect and our team and work is based on the principles of live love create and share.
This project go beyond the music and we encourage everyone to follow their way of heart and share this love with the world! Close your eyes, open your heart and mind… Listen… We are awakening…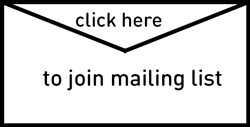 We gladly invite everybody to participate:
– read and listen to new releases, comment and share your impressions with the us
– support artists you like and eventually buy their releases if you want to
– if you are a dj or an artist, feel welcome to share your mixes and live recordings on our forum
– feel free to send us your suggestions and feedback about psybient.org
– donate some money using paypal / bitcoin to help us with expenses related to this project and help it grow
Contact us
please use form below
===>>> SEND US MESSAGE VIA FORM <====
please use form above
you can also reach us facebook https://www.facebook.com/psybient.org.
Our team and collaborators
Project idea and overall coordination – Gagarin Project.
Release hero Timeisart, event officer Trala Lama, and event hero Fuluf.
Big Thanks to ChromaDerma for graphic work .
Gratitude to regular psybient.org helpers : Andrii S, Ilya S., Aron Echosphere, Vadim Chirkov, Stan and Forest B.
Thanks to everyone who helped in the past : Tanya Z. , Melissa, Shane, Maia, Kevin. Runa and many more !
to join the team use the form above or reach us facebook https://www.facebook.com/psybient.org.
On behalf of psybient.org we thank you for living, loving, creating and sharing with us!
* We use word psychedelic to describe mind expanding influence over person.
** The genre includes, but is not limited to psychill (psy-chill – psychedelic chillout), psybient (psychedelic ambient) aka psyambient (psy ambient, psy-ambient), ambient goa (ambient-goa), psydub (psy dub or psy-dub), dub, downtemple-dub, psydubient (psy dub ambient), psystep (psy step or psy-step), psybreaks (psy-breaks or psychedelic breaks), downtempo, midtempo, ambient downtempo, world, ethnic, ethno step (ethno-step), yoga-whomp, global bass, bass, psy bass (psy-bass), temple bass (sacred bass), chillgressive (progressive chillout), ambient, ambient dub, psydm, idm, trip hop, glitch, electronica and meditative. Basically psychedelic downtempo and psychedelic midtempo music.