this page contains two calendars. the first one is a calendar with festivals and "chill" related events and the second one is just with chill events. Below calendars you can see the submission form to add any past or future event and two listings : a listing of "chill" events and listing of psytrance festivals.
this calendar is made to promote all events related to the focus of psybient.org project. Range of covered genres includes, but is not limited to psychill (psy-chill – psychedelic chillout), psybient (psychedelic ambient) aka psyambient (psy ambient, psy-ambient), ambient goa (ambient-goa), psydub (psy dub or psy-dub), dub, downtemple-dub, psydubient (psy dub ambient), psystep (psy step or psy-step), psybreaks (psy-breaks or psychedelic breaks), downtempo, midtempo, ambient downtempo, world, ethnic, ethno step (ethno-step), yoga-whomp, global bass, bass, psy bass (psy-bass), temple bass (sacred bass), chillgressive (progressive chillout), ambient, ambient dub, psydm, idm, trip hop, glitch, electronica and meditative. Basically psychedelic downtempo and psychedelic midtempo music. Feel free to contact us to add your events to this calendar. And don't forget to visit this page regularly to see updates.

(don't worry, we will not sell out soul to the devil, we are just trying to find a source of income to keep psybient.org alive and even make it better, read more about this subject here.)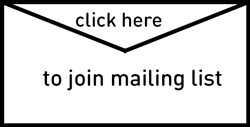 complete calendar of festivals and psychill events
this calendar includes "chill" related events and psytrance festivals and transformational festivals. Please note that we don't verify the presence of a psychedelic downtempo / chill-out stages at festivals.
you can also visit a dedicated psytrance and transformational festivals page with similar calendar and a full listing of psytrance festivals.
Note:
– orange color – featured events and festivals
– dark blue color – transfornational festivals
– grey color – psytrance festivals
More events
if you don't see what you were looking for here you can have a look at our featured event page and also at goabase.
Submit event to calendar
listing of psychill events
if you wish to add any of past of future event please submit to us
events 2017
all 2017 events are already in a calendar, we will add them to a table soon.
you can find 2017 festivals listing below or at psytrance festival page.
events 2016
events 2016
| Nom | Date Start | Date End | Type | Country | City | Site web | FB page | FB Event |
| --- | --- | --- | --- | --- | --- | --- | --- | --- |
| Compilation Release Party: Nomad Ambient Vol. 2 | 2016-01-09 | | Party | Germany | Berlin | link | fb event | fb event |
| PsyLounge Live: Electronic Traffic | 2016-01-16 | | Party | Germany | Berlin | link | fb event | fb event |
| Electronic Live: Mawn - Soulful Vocals & Trip Hop Beats | 2016-01-23 | | Party | Germany | Berlin | link | fb event | fb event |
| Trip To Goa presents: OTT LIVE | 2016-01-29 | | Party | Finland | Helsinki | | fb event | fb event |
| Klika | 2016-01-30 | | Party | Israel | Tel Aviv | | fb event | fb event |
| Downtempo Paintings | 2016-01-30 | | Party | Greece | Athens | link | fb event | |
| 2 Year: Nomads B-Day Party | 2016-01-30 | | Party | Germany | Berlin | link | fb event | fb event |
| Zero Cult live in Moscow | 2016-02-06 | | Party | Russia | Moscow | link | fb event | fb event |
| Miktek live at Ultimae | 2016-02-12 | | Party | France | Lyon | | fb event | fb event |
| Nebulae Live Session | 2016-02-13 | | Party | Germany | Bochum | | fb event | fb event |
| Chill Out Planet Festival Pre-Party in Goa | 2016-02-14 | | Party | India | Goa | link | fb event | fb event |
| Goa Dreams | 2016-02-14 | | Party | India | Goa | | fb event | |
| 6362MetaForce presents :: ॐ Maya GaiA ॐ | 2016-02-18 | | Party | India | Goa | | | fb event |
| Prog. Monkey:Vibrasphere + Planet B | 2016-02-20 | | Party | Canada | Toronto | | | fb event |
| Interchill Night with Adham Shaikh | 2016-02-27 | | Party | Canada | Ganges | | | fb event |
| Downtempo Paintings | 2016-02-27 | | Party | Greece | Athens | link | fb event | |
| Acid Moon @ Ban Sabaii | 2016-02-28 | | Party | Thailand | Ko Phagan | | fb event | fb event |
| Aes Dana & Miktek | 2016-03-02 | | Party | Greece | Athens | | fb event | fb event |
| Alwoods & Wingman | 2016-03-03 | | Party | Greece | Thessaloniki | | fb event | fb event |
| Roots & Psybient Vol.2 | 2016-03-04 | | Party | UK | London | | | fb event |
| Les Vendredis Chill Out | 2016-03-04 | | Party | Canada | Quebec | | | fb event |
| Mystic Sound Party | 2016-03-05 | | Party | Russia | Moscow | link | fb event | fb event |
| Psymera | 2016-03-05 | | Party | UK | London | link | fb event | fb event |
| Banco de Gaia: Live at The Haunt, Brighton | 2016-03-09 | | Party | UK | Brighton | link | fb event | fb event |
| Banco de Gaia: Live at The Garage, London | 2016-03-10 | | Party | UK | London | link | fb event | fb event |
| Shpongle DJ set | 2016-03-11 | | Party | Hungary | Budapest | | fb event | fb event |
| Banco de Gaia: Live at The Brook, Southampton | 2016-03-11 | | Party | UK | Southampton | link | fb event | fb event |
| RŪGŠTYNĖS | 2016-03-11 | | Party | Lithuania | Vilnius | | fb event | fb event |
| Banco de Gaia: Live at The Junction, Cambridge | 2016-03-12 | | Party | UK | Cambridge | link | fb event | fb event |
| Bass Sanskriti | 2016-03-12 | | Party | India | Hyderabad | link | | |
| Noetic Flux | 2016-03-12 | | Party | UK | Leeds | | fb event | fb event |
| Womblabel Showcase #2 | 2016-03-18 | | Party | Portugal | Lisbon | | fb event | fb event |
| Special Downtempo Night Vol 4 | 2016-03-19 | | Party | Greece | Thessaloniki | | fb event | fb event |
| Pangani in Ritual | 2016-03-19 | | Party | Germany | Taufkirchen | link | fb event | fb event |
| Banco de Gaia: Live at Thekla, Bristol | 2016-03-23 | | Party | UK | Bristol | link | fb event | fb event |
| Banco de Gaia Live at Rescue Rooms, Nottingham | 2016-03-24 | | Party | UK | Nottingham | link | fb event | |
| Full Power Private Goa Session | 2016-03-24 | | Party | India | Goa | | fb event | fb event |
| Moon Dance Chill Out Party: Sampa | 2016-03-25 | | Party | Brazil | Sao Paulo | | fb event | fb event |
| Digital Ethnica | 2016-03-25 | | Party | Russia | Saint Petersburg | | fb event | fb event |
| Bom Voyage Easter Sunday | 2016-03-27 | | Party | Netherlands | Amsterdam | | | fb event |
| D.E.Dance Martes Mantras Mix | 2016-03-29 | | Party | Spain | Barcelona | | fb event | fb event |
| Keyframe Presents: EMA Benefit | 2016-04-07 | | Party | USA | San Francisco | | | fb event |
| Carbon Based Lifeforms Showcase 2,5h | 2016-04-08 | | Party | Suisse | Zürich | | | fb event |
| Lee "Scratch" Perry & The Mad Professor | 2016-04-09 | | Party | Netherlands | Amsterdam | | | fb event |
| Ambient DJ Night: SADU - Dance of Dark Shadows | 2016-04-09 | | Party | Germany | Berlin | link | fb event | fb event |
| Temple - Earth Day Edition | 2016-04-22 | | Party | USA | St. Louis | | | fb event |
| Earthcode | 2016-04-22 | | Party | Israel | | | | fb event |
| Psychill Café: Live Love Create 8 | 2016-04-24 | | Party | France | Paris | | fb event | fb event |
| Inertia: Beltane Gathering | 2016-04-30 | | Party | UK | Brighton | | fb event | fb event |
| Ott & The All-Seeing I @ New Mountain | 2016-05-05 | | Party | USA | Asheville | link | fb event | |
| Ott & The All-Seeing I @ Terminal West | 2016-05-06 | | Party | USA | Atlanta | link | fb event | |
| Ott & The All-Seeing I @ Red Rocks Amphitheatre | 2016-05-07 | | Party | USA | Morrison | link | fb event | |
| Wrongpad at Six Dogs | 2016-05-08 | | Party | Greece | Athens | | fb event | fb event |
| Medicin Music | 2016-05-13 | | Party | USA | St. Louis | | | fb event |
| Downtempo Paintings | 2016-05-14 | | Party | Greece | Athens | link | fb event | fb event |
| TOY Festival Preparty | 2016-05-14 | | Party | Belgium | Brussels | | | fb event |
| Earth Heart Tour - Boulder: Kalya Scintilla, Desert Dwellers | 2016-05-20 | | Party | USA | Boulder | | fb event | fb event |
| Earth Heart Tour - Taos: Kalya Scintilla, Desert Dwellers | 2016-05-21 | | Party | USA | Taos | | fb event | fb event |
| Earth Heart Tour - Taos: Kalya Scintilla, Desert Dwellers | 2016-05-22 | | Party | USA | Taos | | fb event | fb event |
| Psychill Café 2 : Presents Lab0 Records | 2016-05-22 | | Party | France | Paris | | | fb event |
| Pitch Black: Live in London | 2016-07-07 | | Party | UK | London | | fb event | fb event |
| Moon Dance Chill Out Party | 2016-07-30 | | Party | Portugal | Lisbon | | fb event | fb event |
| 10 Years Klangwirkstoff Records - Ambient Fiesta | 2016-08-27 | | Party | Germany | Berlin | | fb event | fb event |
events 2013-2015
| Name | Date | Country | City or Region | Site | FB Event |
| --- | --- | --- | --- | --- | --- |
| Gagarin's Night - psychedelic chillout experience to celebrate 1st man in space | 2013-03-13 | France | Paris | link | fb event |
| The Adventures of Love&Magic ChillOut | 2012-11-12 | Norway | Oslo | | fb event |
| Gagarin's Night - psychedelic chillout experience to celebrate 1st man in space | 2013-04-13 | France | Paris | link | fb event |
| Taxi Take Away presenterer :: Love&Magic ChillOut | 2013-04-26 | Norway | Oslo | | fb event |
| PSYBIENT LOVE (SUMMER) @ BURNING MAN FUNDRAISER EVENT | 2013-06-01 | France | Paris | link | fb event |
| Love&Magic ChillOut med Volleyball | 2013-06-01 | Norway | Oslo | | fb event |
| Xperiment II | 2013-07-20 | Ukraine | | | |
| "H2O" - A journey through Electronic Dance Music & Ambient Sounds | 2013-09-28 | Norway | Oslo | | fb event |
| ADN Présente Translucid (Indoor / Outdoor) | 2013-10-05 | France | Amiens | | |
| Curious Party (Outdoor) | 2013-10-12 | France | Bretagne | | |
| Aes Dana | 2013-10-18 | Israel | | link | |
| Live Love Create | 2013-10-26 | France | Paris | link | fb event |
| MoKsHa In ThE CiTy BaCk iN ToWn | 2013-11-04 | Israel | Tel Aviv | | |
| Ambient Avatar 2013 | 2013-11-08 | Hungary | Budapest | link | |
| Jef Stott, Outersect, Drumspyder | 2013-11-09 | USA | Nevada City | link | fb event |
| The Reawakening – Desert Dwellers & Kaminanda Live | 2013-11-22 | Canada | Montreal | | |
| KYRSTYN PIXTON @ the Haven Underground | 2013-11-23 | USA | Nevada City | link | fb event |
| Live Love Create 2 | 2013-11-23 | France | Paris | link | fb event |
| The Crystal Download Kayla Scintilla | 2013-11-23 | USA | Santa Cruz | | |
| InertiaChill | 2013-11-24 | UK | Bristol | | fb event |
| Aes Dana and others | 2013-11-29 | Greece | Athens | | fb event |
| Kaminanda, Satchi OM. IndoVisual @ Haven Underground | 2013-11-30 | USA | Nevada City | link | fb event |
| Beats Antique live in Moscow | 2013-12-06 | Russia | Moscow | | |
| DESERT DWELLERS / WALA @ the Haven Underground | 2013-12-06 | USA | Nevada City | link | fb event |
| Alwoods[Altar Records] Live /Optimus DJ set + more 7 December Free event | 2013-12-07 | Greece | Athens | | fb event |
| Электродинамика | 2013-12-07 | Russia | Moscow | | |
| Beats Antique LIVE in Concert - plus Special Guests GAUDI, Mouldy... | 2013-12-14 | UK | London | | |
| OTT - LIVE at Inspiral | 2013-12-14 | UK | London | | |
| InertiaChill | 2013-12-15 | UK | Bristol | | |
| di.fm psychill winter solstice 2013 | 2013-12-21 | | | link | fb event |
| Spirit Cradle~ Evolvefest Winter Solstice with Kaminanda | 2013-12-21 | USA | Philadelphia | | |
| TIP Party: Raja Ram & Lucas :: Solstice Extravaganza | 2013-12-21 | UK | London | | |
| ВИЗУАЛИЗАЦИЯ (Moscow, Russia) | 2013-12-21 | Russia | Moscow | | |
| Energy Circle 25 (Hamburg, Germany) | 2013-12-25 | Germany | Hamburg | | |
| S.U.N. Festival presents WINTER S.U.N. (4 stages) | 2013-12-27 | Hungary | Budapest | link | fb event |
| Amentia [Merkaba Records]Live & Exosomatika set | 2013-12-28 | Greece | Athens | | fb event |
| RANDOM RAB, KENTINUIM & BELI3VER @ the Haven Underground | 2013-12-28 | USA | Nevada City | link | fb event |
| Orion 2014 | 2013-12-31 | Canada | Montreal | | |
| Chillaxing In The Present | 2013-12-31 | Norway | Oslo | | fb event |
| Новогоднее Чудо | 2014-01-03 | Russia | Moscow | | fb event |
| SHANTI PLANTI | 2014-01-11 | Spain | Barcelona | | fb event |
| DIRTWIRE featuring David Satori (Beats Antique) Evan Fraser (Stellamara) @ Haven Underground | 2014-01-16 | USA | Nevada City | link | fb event |
| Faeries Wear Boots | 2014-01-17 | Canada | Montreal | | |
| Circular[Ultimae Live] ,Hydrofon[Iboga] & Qses set | 2014-01-18 | Greece | Athens | | fb event |
| Live Love Create 3 | 2014-01-18 | France | Paris | link | fb event |
| TWISTED RECORDS INDIA TOUR 2014 | 2014-01-24 | India | | | |
| Asura @ IT The Place | 2014-01-25 | Greece | Athens | | fb event |
| SHANTI PLANTI | 2014-01-25 | Spain | Barcelona | | fb event |
| InertiaChill | 2014-01-26 | UK | Bristol | | fb event |
| GOVINDA / WALA @ Haven Underground | 2014-01-30 | USA | Nevada City | link | fb event |
| Nomad Opening Event | 2014-01-31 | Germany | Berlin | link | fb event |
| Космос рядОМ | 2014-02-02 | Russia | Moscow | | |
| Welcome Gagarin Project! | 2014-02-07 | Germany | Berlin | link | fb event |
| ЭТНОДЕЛИКА | 2014-02-08 | Russia | Moscow | | |
| Tripoteca 2014 | 2014-02-11 | France | Toulouse | | |
| Nomad greets B.ASHRA! | 2014-02-14 | Germany | Berlin | link | fb event |
| Chill Out Planet Festival 2014 Promo Event in GOA | 2014-02-21 | India | Goa | | |
| IN BLAST WE TRUST | 2014-02-22 | Turkey | Istanbul | | |
| Nomad greets GRAINS OF SOUND! | 2014-02-22 | Germany | Berlin | link | fb event |
| Nomad greets acoustic ERMAN & HOGIR! | 2014-02-28 | Germany | Berlin | link | fb event |
| TPE - THE MISSING LINK | 2014-02-28 | Germany | Hamburg | | fb event |
| (cancelled) GLOBAL ULTIMAE SESSION II | 2014-03-01 | Russia | Moscow | | |
| COSMIC LEAF (PARIS) EVENT | 2014-03-01 | France | Paris | link | fb event |
| Nomad greets JOHNNY BLUE! | 2014-03-01 | Germany | Berlin | | |
| Inertia (UK) | 2014-03-02 | UK | Bristol | | |
| Screening of ELECTRONIC AWAKENING | 2014-03-06 | Germany | Berlin | link | fb event |
| Nomad greets NITYA PREMA! | 2014-03-07 | Germany | Berlin | link | fb event |
| Nomad greets PURE HARRY! | 2014-03-14 | Germany | Berlin | link | fb event |
| Solar Fields Live @ IT The Place | 2014-03-15 | Greece | Athens | | |
| New World | 2014-03-21 | Canada | Montreal | | |
| Nomad greets RAVIV! | 2014-03-21 | Germany | Berlin | link | fb event |
| AMBIENT AVATAR Presents : AES DANA (Ultimae Records) | 2014-03-21 | Hungary | Budapest | link | fb event |
| ASTROPILOT@ATMASFERA360 | 2014-03-22 | Ukraine | Kiev | | |
| SPRING COLORS OF BASS | 2014-03-22 | Russia | Moscow | | |
| Nomad greets CHRIS ZIPPEL! | 2014-03-29 | Germany | Berlin | link | fb event |
| Ambient Sun | 2014-03-30 | Poland | Wroclaw | | |
| LiVE LOVE CREATE 4 (SPIRITUALITE - SON – ECHANGE) | 2014-04-04 | France | Paris | link | fb event |
| AWAKEN PARTY - SPRINGTIME | 2014-04-05 | Netherlands | Amsterdam | link | fb event |
| InSpiral Chill Out at SUN Festival and Elixir of Life "Seeds of SUN" | 2014-04-05 | UK | London | | fb event |
| Nomad greets DEEJAYRIDOO! | 2014-04-05 | Germany | Berlin | link | fb event |
| Nomad greets HARMONIC FREQUENCY! | 2014-04-11 | Germany | Berlin | link | fb event |
| Ott (UK) festival Peace+Love | 2014-04-11 | Russia | Sint-Petersburg | link | fb event |
| Здесь и Сейчас | 2014-04-12 | Russia | Moscow | | fb event |
| Bicycle Day | 2014-04-19 | | | | |
| Nomad greets SHIDO! | 2014-04-19 | Germany | Berlin | link | fb event |
| Temple of Love | 2014-04-25 | Canada | Montreal | | |
| Nomad greets SANGEET! | 2014-04-26 | Germany | Berlin | link | fb event |
| Hypnagoge @ Nomad | 2014-04-30 | Germany | Berlin | link | fb event |
| SHPONGLE | 2014-05-02 | Belgium | Brussels | | |
| Nomad greets GRAINS OF SOUND! | 2014-05-02 | Germany | Berlin | link | fb event |
| Nomad greets TRANCE SIBERIAN KHOOMEI SOUND! | 2014-05-03 | Germany | Berlin | link | fb event |
| Nomad greets COSMIC DEVA! | 2014-05-10 | Germany | Berlin | link | fb event |
| Solar Fields Live in Malta | 2014-05-10 | Malta | Rabat | | fb event |
| Sun Glitters – Aes Dana | 2014-05-12 | France | Paris | | fb event |
| Oddvod greets Seb Taylor | 2014-05-17 | Croatia | Zagreb | | |
| Mystic Sound Record Label Party | 2014-05-17 | Russia | | link | fb event |
| Nomad greets GAGARIN PROJECT! | 2014-05-17 | Germany | Berlin | link | fb event |
| Nomad greets EM PATHIE! | 2014-05-24 | Germany | Berlin | link | fb event |
| Nomad greets MYSTIC ROCK! | 2014-05-31 | Germany | Berlin | link | fb event |
| Inertia | 2014-06-01 | UK | Brighton | link | |
| Hang Massive | 2014-06-04 | France | Paris | link | fb event |
| LiVE LOVE CREATE 5 Hadra Promo Party | 2014-06-06 | France | Paris | link | fb event |
| Love&Magic ChillOut m/ Morning Glory Sandvolleyball | 2014-06-07 | Norway | Oslo | | fb event |
| Ultimae Records presents a panoramic Friday the 13th | 2014-06-13 | Malta | Rabat | link | fb event |
| Sacred Spaces presents: Kaminanda, Dj Dakini & Galactic Wind | 2014-06-14 | USA | Nevada City | link | fb event |
| Summer Solstice @ COSM | 2014-06-21 | USA | Wappinger Falls, NY | link | |
| Farewell with CHILLINBERLIN and STEBBING 3D! | 2014-06-28 | Germany | Berlin | link | fb event |
| Ambient Music Conference | 2014-06-27 | Finland | Helsinki | link | |
| CHILL EVENT | 2014-06-28 | France | Paris | | |
| Love In 3 – Psy Ambient Edition | 2014-06-28 | France | Paris | link | fb event |
| Desert Dwellers Full Moon Affair with Dj Dakini, Dj Mantra and Vj Scarygroove | 2014-07-11 | USA | Nevada City | link | fb event |
| Чифир | 2014-07-18 | Ukraine | Kiev | | fb event |
| Sacred Spaces Presents - Imagika OM, Satchi OM, Amritakripa | 2014-08-09 | USA | Los Angeles | link | fb event |
| TRIBAL BASS – Live Love Create 6 | 2014-08-15 | France | Paris | link | fb event |
| Shanti Planti @ Inspiral | 2014-09-05 | UK | London | link | fb event |
| New beginning @ Nomad Chai Bar: Spectral Walk in Geometrical Garden | 2014-09-05 | Germany | Berlin | link | fb event |
| New beginning @ Nomad Chai Bar: Electronic Traffic | 2014-09-06 | Germany | Berlin | link | fb event |
| Twisted Celebrations | 2014-09-06 | Russia | | | |
| Mantra Breathing Meditation @ Nomad Chai Bar | 2014-09-07 | Germany | Berlin | link | fb event |
| Saturday Chill @ Nomad Chai Bar with Sound Strider | 2014-09-13 | Germany | Berlin | link | fb event |
| Saturday Chill @ Nomad Chai Bar with Siko | 2014-09-20 | Germany | Berlin | link | fb event |
| Saturday Chill @ Nomad Chai Bar with Mana Wizard | 2014-09-27 | Germany | Berlin | link | fb event |
| Cosmic Music Night with Astropilot | 2014-09-27 | Ukraine | Kiev | | |
| Мистерия от лейбла Микрокосмос с Juno Reactor | 2014-10-03 | Russia | Saint Petersburg | | fb event |
| Space Trip Open Air | 2014-10-04 | Ukraine | Kiev | | |
| Saturday Chill @ Nomad Chai Bar with Cosmic Deva | 2014-10-04 | Germany | Berlin | link | fb event |
| Moon Dance: Master Margherita | 2014-10-04 | Brazil | São Paulo | | fb event |
| ЛИПКИЙ ДЖЕМ Sticky Jam 2014 | 2014-10-04 | Russia | Moscow | | fb event |
| ADN TRANSLUCID II Les Mystères d'Eleusis | 2014-10-04 | France | Amiens | | fb event |
| Carbon Based Lifeforms and Juladi @ EMMA | 2014-10-07 | Finland | Espoo | | |
| Anthropia | 2014-10-10 | Belgium | Brussels | | fb event |
| Aristofreaks - Downtempo Edition | 2014-10-10 | Russia | Moscow | | fb event |
| Autum Swing - Chillout Session | 2014-10-11 | Ukraine | Kiev | | |
| Saturday Chill @ Nomad Chai Bar with Deejayridoo | 2014-10-11 | Germany | Berlin | link | fb event |
| Chillosophere | 2014-10-17 | Indonesia | Denpasar, Bali | link | |
| Mystic Sound Party | 2014-10-18 | Russia | Moscow | | fb event |
| HYDRO psyteam presents: Green Beats - Hypnoxock - Dj Toxic - Dj Alex - Saki Sd – Sambri | 2014-10-18 | Greece | Trikala | | fb event |
| Saturday Chill @ Nomad Chai Bar with NeoBeo | 2014-10-18 | Germany | Berlin | link | fb event |
| ZenZen Ambient Party | 2014-10-18 | Japan | Yamanashi | link | |
| GAUDI / SIXIS / bioLumigen | 2014-10-25 | USA | Nevada City | link | fb event |
| Autumn Solvent 4 Tea Time | 2014-10-25 | Ukraine | Kiev | | fb event |
| Spaceradio Records Party | 2014-10-25 | Russia | Moscow | | fb event |
| Kalya Scintilla @ Nectar Lounge (USA) | 2014-10-25 | USA | Austin | link | fb event |
| Saturday Chill @ Nomad Chai Bar with B.Ashra | 2014-10-25 | Germany | Berlin | link | fb event |
| Halloween Party на Корабле СВами | 2014-10-31 | Russia | Moscow | | fb event |
| Kalya Scintilla @ Parish Room | 2014-10-31 | USA | Austin | link | fb event |
| Kalya Scintilla @ Studio B @ The Skyway Theater | 2014-11-01 | USA | Minneapolis | link | fb event |
| Love&Magic ChillOut @ No. 53 | 2014-11-02 | Norway | Oslo | | fb event |
| The Human Experience / SaQi | 2014-11-05 | USA | Nevada City | link | fb event |
| Psy-Adubtation in Marie Antoinette | 2014-11-06 | Germany | Berlin | | |
| Kaminanda with Janover & reSunator | 2014-11-07 | USA | Nevada City | | fb event |
| Saturday Chill with @ Nomad Chai Bar Sacred Ayin | 2014-11-08 | Germany | Berlin | link | fb event |
| Peace + Love | 2014-11-08 | Russia | St. Petersburg | link | |
| Kalya Scintilla @ Aisle 5 | 2014-11-08 | USA | Atlanta | link | fb event |
| Kalya Scintilla @ New Mountain | 2014-11-09 | USA | Asheville | link | fb event |
| Inertia - Sunday Evening Downtempo | 2014-11-09 | UK | Brighton | | fb event |
| Trance Carnaval | 2014-11-10 | France | Paris | | |
| Gagarin Project Set @ Inspiral | 2014-11-14 | UK | London | link | fb event |
| Saturday Chill @ Nomad Chai Bar with Sangeet | 2014-11-15 | Germany | Berlin | link | fb event |
| PsyMind 2014 | 2014-11-15 | Canada | Quebec | | |
| Hallucinations with Deepersense | 2014-11-15 | Poland | Rzeszow | link | |
| Poésies Soniques 3,0 | 2014-11-15 | Switzerland | Lausanne | | fb event |
| Saturday Chill @ Nomad Chai Bar with Pure Harry | 2014-11-22 | Germany | Berlin | link | fb event |
| David Starfire / Andreilein / 5th Density / Shimmy Sisters | 2014-11-28 | USA | Nevada City | link | fb event |
| Downtempo Progressive Night | 2014-11-29 | Greece | Thessaloniki | | fb event |
| Dreaming Awakening. Satori | 2014-11-29 | Ukraine | Kiev | | |
| Les SphereS la conscience | 2014-11-29 | France | Angers | | fb event |
| Kalya Scintilla / Nominus / Devin Kroes "Open Ancient Eyes Tour" | 2014-12-05 | USA | Nevada City | link | fb event |
| Chill Out Night | 2014-12-05 | Belarus | Minsk | | |
| Om Sweet Home | 2014-12-06 | France | Paris | | |
| MYSTIC SOUND PARTY. IACCHUS (UK) | 2014-12-06 | Russia | Moscow | link | fb event |
| Kalya Scintilla @ Cervantes' Other Side | 2014-12-07 | USA | Denver | link | fb event |
| Inertia - Sunday Evening Downtempo | 2014-12-07 | UK | Brighton | link | fb event |
| Kalya Scintilla Feat EveOlution and Nominus | 2014-12-11 | USA | Portland | link | fb event |
| Fusion Culture - ComeAsYouAre | 2014-12-11 | Israel | Tel Aviv | | fb event |
| MANTA by Hadra | 2014-12-12 | France | Grenoble | link | fb event |
| Minds Circus 3.0 | 2014-12-13 | Poland | Ruda Slaska | | fb event |
| Big Space Journey | 2014-12-13 | Russia | Saint Petersburg | link | fb event |
| Saturday Chill @ Nomad Chai bar with Grains of Sound | 2014-12-13 | Germany | Berlin | link | fb event |
| Groove Garden Temple of Bass | 2014-12-13 | USA | Fairfax | | |
| FLURODELICA | 2014-12-13 | Russia | Moscow | | fb event |
| Kalya Scintilla @ Folsom | 2014-12-13 | USA | San Francisco | link | fb event |
| Ultimae Sunday @ The Greenville Experience | 2014-12-14 | India | New Delhi | link | fb event |
| Turn ON the NIGHT | 18.12 | Hanukkah Indoor Rave | 2014-12-18 | Israel | Naot Mordechai | | fb event |
| Christmas Chill with MAXMUX | 2014-12-20 | Germany | Berlin | link | fb event |
| PsyDub Party | 2014-12-24 | Ukraine | Kiev | | fb event |
| Downtempo Experience - Winter Tale | 2014-12-26 | UK | London | | fb event |
| XMUSH | 2014-12-27 | Sri Lanka | | link | |
| Orion 2015 The New Year Journey | 2014-12-31 | Canada | Montreal | | fb event |
| Steal This Warehouse Party | 2014-12-31 | USA | Brooklyn | | fb event |
| New Years Eve 2015 featuring Ott. Bluetech & Aytiko (USA) | 2014-12-31 | USA | Covington | | fb event |
| TIMEGATE 2015 - SYMBIOSIS | 2014-12-31 | Switzerland | Porrentruy | link | fb event |
| Zeitenwende - Berlins New Years Eve | 2014-12-31 | Germany | Berlin | | fb event |
| Saturday Chill with SOUND STRIDER | 2015-01-10 | Germany | Berlin | link | fb event |
| Tribal Village - A Psychedelic Adventure... | 2015-01-10 | UK | London | link | fb event |
| MONO - Winter Wonders | 2015-01-16 | Netherlands | Enschede | | fb event |
| Re:Create Gem & Jam Pre Party | 2015-01-16 | USA | Los Angeles | link | fb event |
| Androcell // AtYyA | 2015-01-16 | USA | Olympia | | fb event |
| Saturday Chill with RAVIV | 2015-01-17 | Germany | Berlin | link | fb event |
| Technicolour Sounds | 2015-01-17 | UK | Nottingham | | fb event |
| Embody w/ Androcell, kLL sMTH, Living Light, AtYyA, Halo Refuser & Smoke Sign | 2015-01-17 | USA | Portland | | fb event |
| Exploring the Stratosphere | 2015-01-23 | Israel | | | fb event |
| Ablution - Psychedelic Journey | 2015-01-24 | Germany | Berlin | link | fb event |
| Positive Frequency Live Act! | 2015-01-29 | Hungary | Budapest | | |
| Androcell – Trodding Valleys tour 2015 – Asheville | 2015-01-31 | USA | Asheville | link | |
| Rainbow Serpent Afterglow | 2015-01-31 | Australia | Melbourne | link | fb event |
| Inertia @ Fortune of War | 2015-02-01 | UK | Brighton | link | fb event |
| Mystic Sound Party | 2015-02-07 | Russia | Moscow | link | fb event |
| Flexagon – 4 hour DJ set | 2015-02-07 | UK | London | link | fb event |
| SuKhush LIVE at German Bakery | 2015-02-11 | India | Goa | | |
| Androcell - Trodding Valleys Tour 2015 – Boulder | 2015-02-14 | USA | Boulder | link | |
| Illusion Of Dream | 2015-02-17 | France | Montournais | | fb event |
| Strange Planet-Orbital Ring- | 2015-02-20 | Japan | Tokyo | | fb event |
| Androcell - Trodding Valleys Tour 2015 - Kansas City | 2015-02-21 | USA | Kansas City | link | |
| Shpongle USA Tour Atlanta | 2015-02-25 | USA | Atlanta | link | |
| Shpongle USA Tour Orlando | 2015-02-28 | USA | Orlando | link | |
| Cosmicleaf Rec. proudly presents: KICK BONG | 2015-02-28 | Germany | Berlin | link | fb event |
| Live Love Create 7 "Sunday Vibes" | 2015-03-01 | France | Paris | link | fb event |
| Inertia @ Fortune of War | 2015-03-01 | UK | Brighton | link | fb event |
| Shpongle USA Tour New Orleans | 2015-03-04 | USA | New Orleans | link | |
| Shpongle USA Tour Houston | 2015-03-05 | USA | Houston | link | |
| Carbon Based Lifeforms @ R33 | 2015-03-06 | Hungary | Budapest | | |
| Shpongle USA Tour Dallas | 2015-03-07 | USA | Dallas | link | |
| THE AMAZONS II - Astrologic Party | 2015-03-07 | Portugal | Praia Fluvial de Azambuja | | fb event |
| Ambient Night @ Studenterhuset | 2015-03-07 | Denmark | Kopenhagen | | fb event |
| Shpongle USA Tour San Fransisco | 2015-03-14 | USA | San Francisco | link | |
| Solar Fields Live | 2015-03-15 | Greece | Athens | link | fb event |
| Desert Dwellers: The Great Mystery Tour - Boise | 2015-03-20 | USA | Boise | link | |
| Frequinox 2015 | 2015-03-20 | Canada | Montreal | | fb event |
| Blue Hour Sounds present Afro Dots: Master Margherita - LIVE | 2015-03-21 | UK | London | link | fb event |
| Dance in Wonderland | 2015-03-21 | UK | Bristol | | |
| CoSM Vernal Equinox Celestial Celebration 2015 | 2015-03-21 | USA | Wappinger Falls, NY | link | |
| Shpongle USA Tour Seattle | 2015-03-22 | USA | Seattle | link | |
| Helios | 2015-03-27 | Russia | Moscow | | |
| Desert Dwellers: The Great Mystery Tour - Boise | 2015-03-27 | USA | Kerrville | link | |
| Shpongle USA Tour Chicago | 2015-03-28 | USA | Chicago | link | |
| Desert Dwellers: The Great Mystery Tour - Denver | 2015-03-28 | USA | Denver | link | |
| Shpongle USA Tour Detroit | 2015-03-29 | USA | Detroit | link | |
| Shpongle USA Tour Washington DC | 2015-04-01 | USA | Washington DC | link | |
| Shpongle USA Tour Boston | 2015-04-02 | USA | Boston | link | |
| Mystic Sound Records Birthday Party | 2015-04-04 | Russia | Moscow | | fb event |
| Desert Dwellers: The Great Mystery Tour - Indianapolis | 2015-04-09 | USA | Indianapolis | link | |
| Desert Dwellers: The Great Mystery Tour - Covington | 2015-04-10 | USA | Covington | link | |
| Papadosio | 2015-04-11 | USA | Chicago | link | fb event |
| SonTrava_2_Приход Весны | 2015-04-11 | Ukraine | Kiev | | fb event |
| Ujjaya in concert | 2015-04-11 | France | Paris | | fb event |
| Mystic Friday Meets Parasense Meets Chromanova Internet Radio at KitKatClub | 2015-04-17 | Germany | Berlin | link | |
| Desert Dwellers: The Great Mystery Tour - Nevada City | 2015-04-17 | USA | Nevada City | link | |
| Death Disco + 'Awake The Machine' Party | 2015-04-17 | Greece | Athens | | fb event |
| Bicycle Day | 2015-04-18 | USA | San Francisco | link | |
| TRiBE of FRoG - Spring Finale! | 2015-04-25 | UK | Bristol | | fb event |
| All the way from Heaven | 2015-04-28 | | | link | |
| Music for Cosmic Minds | 2015-05-01 | Germany | Berlin | link | fb event |
| NekiDrugiMaj | 2015-05-01 | Croatia | Zagreb | | |
| CoSM May Full Moon Gathering | 2015-05-02 | USA | Wappinger Falls, NY | link | |
| Chapter II: Ka-SoL LIVE | 2015-05-02 | Lebanon | Chouf | | fb event |
| Inertia - Sunday Evening Downtempo | 2015-05-03 | UK | Brighton | link | fb event |
| Desert Dwellers: The Great Mystery Tour - Flagstaff | 2015-05-08 | USA | Flagstaff | link | |
| Desert Dwellers: The Great Mystery Tour - Seattle | 2015-05-09 | USA | Seattle | link | |
| Kliment / Alkan Ruller / Psypunk / Exomatika at μουλτι decks | 2015-05-15 | Greece | Thessaloniki | | |
| Tipper & OTT | 2015-05-16 | USA | Colorado | link | |
| Desert Dwellers: The Great Mystery Tour - Deerfields | 2015-05-18 | USA | Deerfields | link | |
| Moon Dance | Chill Out Party | 2015-05-22 | Brazil | Sao Paulo | | fb event |
| Karma Kusala - L'esprit du Shaman | 2015-05-23 | France | South | | fb event |
| Solar Seeds in Germany | 2015-05-23 | Germany | Mannheim | | fb event |
| The Paco Project @ Exarhia Round Midnight | 2015-05-29 | Greece | Athens | | fb event |
| Psylumination | 2015-05-30 | Netherlands | Groningen | link | |
| Dezoncondor / Paisagens Sonoras | 2015-06-05 | Portugal | Amalda | | |
| The Polish Ambassador | 2015-06-05 | USA | Portland | | fb event |
| Inertia - Sunday Evening Downtempo | 2015-06-07 | UK | Brighton | link | fb event |
| Divine Diner and Drinks at Central Park | 2015-06-07 | USA | New York City | | |
| Liquid Spirit Beats | 2015-06-12 | Germany | Dusseldorf | link | fb event |
| Allix Music at Inspiral Lounge | 2015-06-26 | UK | London | link | fb event |
| Ott Live @ Sunset | 2015-06-27 | Israel | Haifa | | |
| Stone Moon 4 | 2015-07-11 | France | Chapdes-Beaufort | | fb event |
| Inertia Birthday Gathering | 2015-07-11 | UK | Brighton | link | fb event |
| Universe Vibrations. Vibronica party 2015 | 2015-07-25 | Ukraine | Kiev | | |
| OTT @ Mishawaka | 2015-08-14 | USA | Bellvue, CO | link | |
| System 7, Mirror System, Alex Paterson, Calemma | 2015-10-28 | UK | London | | fb event |
listing of festivals
psybient.org – psychedelic trance festivals list 2017
| Festival Name | Festival Date | Country | City | Web Site |
| --- | --- | --- | --- | --- |
| Cosmic Convergence Festival | 2016-12-29 | Guatemala | Lake Atitlan | |
| Rezonance NYE Festival | 2016-12-30 | South Africa | Durbanville | link |
| The Experience Festival | 2016-12-30 | Thailand | Ko Tao | link |
| Hilltop Goa NYE | 2016-12-31 | India | Hilltop Goa | |
| Regrowth Festival | 2017-01-20 | Australia | Majors Creek | link |
| Paradise Winter Festival | 2017-01-27 | Austria | Vienna | |
| Rainbow Serpent | 2017-01-27 | Australia | Lexton, Victoria | link |
| Dimension | 2017-02-03 | New Zealand | | link |
| HillTop Festival | 2017-02-10 | India | Goa | |
| Shalom Festival | 2017-02-14 | India | Goa | link |
| Envision Festival | 2017-02-23 | Costa Rica | Uvita, Puntarenas | link |
| Ťrilỡgỷ Festival | 2017-03-09 | Israel | | link |
| Esoteric Festival | 2017-03-10 | Australia | Donald, Victoria | link |
| Maitreya Festival | 2017-03-10 | Australia | Charlton Vic | link |
| Mystica | 2017-03-11 | Switzerland | Zurich | link |
| Freekuency | 2017-04-07 | Portugal | | link |
| Ometeotl Festival | 2017-04-07 | Mexico | Mexico | |
| Ecologic | 2017-04-08 | Brazil | Espirito Santo | link |
| Psygathering Belgium | 2017-04-08 | Belgium | Antwerp | |
| Solis Gathering | 2017-04-08 | Sri Lanka | Awissawella | link |
| Own Spirit Festival | 2017-04-13 | Spain | Callus Masia Mas Gras | link |
| Shivaneris Easter Festival | 2017-04-13 | Brazil | Sao Paulo | link |
| Trance in Moon | 2017-04-13 | Brazil | São José da Bela Vista | link |
| Doof Festival | 2017-04-14 | Israel | Sea of Galilae | link |
| Ayahuasca Trance Festival | 2017-04-15 | Peru | Cusco | |
| Vortex Parallel Universe | 2017-04-15 | South Africa | | link |
| Festival Mundo de Oz Brazil | 2017-04-20 | Brazil | Aparecida | link |
| Yemaya Festival | 2017-04-21 | Australia | Victoria | link |
| AfrikaBurn (South Africa) | 2017-04-24 | South Africa | Cape Town | link |
| Arkana Festival | 2017-04-28 | Peru | Ollantaytambo | link |
| Hai In Den Mai Festival | 2017-04-28 | Germany | Waldfrieden | link |
| ReSPect Festival | 2017-04-28 | Brazil | Ilha Comprida | link |
| Hanf Wandertag | 2017-05-06 | Austria | Vienna | link |
| Solar Systo Togathering | 2017-05-06 | Russia | | link |
| Back to Nature | 2017-05-08 | Turkey | Fethiye | link |
| Transition Festival | 2017-05-10 | Spain | Almonte | link |
| HOMmega festival | 2017-05-13 | Mexico | Guadalajara Jaslico | |
| Psychedelic Experience | 2017-05-18 | Germany | Lübz | link |
| Chill-Out Festival Istanbul 2015 | 2017-05-20 | Turkey | Istanbul | link |
| Bearded Theory | 2017-05-25 | United Kingdom | South Derbyshire | link |
| Psychedelic Circus | 2017-06-01 | Germany | Glaisin | link |
| Triplicity | 2017-06-01 | UK | North Devon | link |
| Happy Daze | 2017-06-02 | Australia | Yalboroo | link |
| Magic Spring | 2017-06-02 | Germany | Bergheim | |
| Zurück zu den Wurzeln | 2017-06-08 | Germany | Jüterbog | link |
| Sacred Earth Open Air | 2017-06-09 | United States | Black River Falls, WI | link |
| Moonstomp | 2017-06-10 | South Africa | | |
| Pulsar festival | 2017-06-14 | Brazil | Ipoema | |
| Solaris Festival (Brazil) | 2017-06-15 | Brazil | Dourado | link |
| Spirit Base | 2017-06-15 | Czechia | Výrovice | link |
| Universal Gatherings | 2017-06-16 | United States | New York | link |
| Psy Circus Festival | 2017-06-17 | Mexico | Guadalajara Jaslico | |
| Glastonbury | 2017-06-21 | UK | Pilton | link |
| Ufo Bufo | 2017-06-22 | Czechia | | link |
| Down the Rabbit Hole | 2017-06-23 | Netherlands | De Groene Heuvels | link |
| Las Camp Open Air | 2017-06-23 | Poland | | link |
| R/VERSE | 2017-06-23 | Croatia | Slunj | link |
| Reisefieber XIII | 2017-06-23 | Switzerland | | link |
| Second Horizon | 2017-06-23 | Germany | | link |
| Son Libre | 2017-06-23 | France | Collias | link |
| Sunrise Festival | 2017-06-23 | Belgium | Antwerpen | link |
| Tree of Life Festival | 2017-06-23 | Greece | Asprovalta | link |
| Solstice Festival | 2017-06-24 | Netherlands | Ruigoord/Amsterdam | link |
| Master of Puppets | 2017-06-25 | Czechia | Brno | link |
| Being Gathering (Boom) | 2017-06-28 | Portugal | Idanha-a-Nova | link |
| Les Siestes Electroniques | 2017-06-28 | France | Toulouse | link |
| Burning Mountain Festival | 2017-06-29 | Switzerland | Zernez | link |
| Antaris Project | 2017-06-30 | Germany | Stölln | link |
| Dzikuska Open Air | 2017-06-30 | Poland | Weltyn | |
| Global Chill-out festival | 2017-06-30 | Czechia | Lažánky | link |
| Insomnia (Russia) | 2017-06-30 | Russia | Forest | link |
| Space Gathering | 2017-06-30 | Canada | Quebec | |
| Nowhere | 2017-07-04 | Spain | Castejón de Monegros | link |
| Freqs of Nature | 2017-07-05 | Germany | Niedergörsdorf | link |
| F.L.O.W Festival | 2017-07-06 | Austria | Eggendorf | link |
| Noisily Festival of Music & Arts | 2017-07-06 | United Kingdom | Coney Woods, Noseley, Market Harborough | link |
| Orange SUN | 2017-07-06 | Germany | Mecklenburg-Vorpommern | |
| Extreme Chill Festival | 2017-07-07 | Iceland | Reykjavik | link |
| Floresta Infectada | 2017-07-07 | Brazil | Sao Paulo | link |
| Kosmos Festival | 2017-07-07 | Finland | Ristiinä | link |
| Funny Moon Festival | 2017-07-12 | Czechia | Valec | link |
| Shankra Festival | 2017-07-12 | Switzerland | Lostallo | link |
| Airbeat One | 2017-07-13 | Germany | Neustadt-Glewe | link |
| Cascadia Arts & Music Festival | 2017-07-13 | United States | Granite Falls, Washington | link |
| Kali Mela Festival | 2017-07-14 | Spain | Barca | link |
| Space Safari | 2017-07-14 | Netherlands | Hilvarenbeek | link |
| Chillout Planet | 2017-07-17 | Russia | Pskov | link |
| OpenMind | 2017-07-19 | Canada | | link |
| Summer Never ends Festival | 2017-07-19 | Switzerland | Rona-Mulegns | link |
| WAO Festival | 2017-07-19 | Italy | Monte Peglia | link |
| Ayata Festival | 2017-07-20 | Turkey | Mugla | link |
| Festival Harmonic | 2017-07-20 | France | Col d'Eze | link |
| Goadupa | 2017-07-20 | Poland | Natura Park Bieszczady | link |
| S.U.N. festival 2017 (Solar United Natives) | 2017-07-20 | Hungary | Csobánkapuszta | link |
| The Secret Garden Party | 2017-07-20 | UK | Abbots Ripton | link |
| Waha Festival | 2017-07-20 | Romania | Batanii Mari | link |
| Forest Soul Gathering | 2017-07-21 | Portugal | Barragem Alto Rabagao | link |
| Genesis festival | 2017-07-21 | Greece | North Evia | link |
| Nibiru festival | 2017-07-21 | Lithuania | | |
| Vuuv Festival | 2017-07-21 | Germany | Putlitz | link |
| Festival Fuera del Tiempo | 2017-07-22 | Mexico | Ciudad de Mexico | |
| Emmaboda Festival | 2017-07-24 | Sweden | Rasskebygd, Kalmar Iän | link |
| MoDem Festival | 2017-07-24 | Croatia | Primislje | link |
| Wonderland Festival | 2017-07-24 | Germany | Stemwede-Wehdem | link |
| Transylvaliens Festival | 2017-07-26 | Romania | Sibiu | link |
| Simsalaboom festival | 2017-07-28 | Germany | Menkendorf | link |
| Ozora Festival | 2017-07-31 | Hungary | Dádpuszta | link |
| Eclipse Festival | 2017-08-03 | Canada | Quebec | link |
| Tantra Music Festival | 2017-08-03 | France | South France | link |
| Yaga Gathering | 2017-08-03 | Lithuania | Spengla | link |
| Kukemuru Ambient | 2017-08-04 | Estonia | Järvamaa | link |
| Mozamboogy | 2017-08-04 | Mozambique | Ponta do Ouro | link |
| Shining Festival | 2017-08-04 | Germany | Himmelpforten | |
| Freedom Festival | 2017-08-08 | Portugal | | |
| Samsara | 2017-08-08 | Hungary | Siófok-Töreki | link |
| Sziget | 2017-08-09 | Hungary | Budapest | link |
| BoomTown | 2017-08-10 | United Kingdom | Boomtown Fair | link |
| Forest Star | 2017-08-10 | Sweden | Hjo | link |
| Sensun Festival | 2017-08-10 | Denmark | Boesdal | link |
| Sonica Festival 10 Years Celebration | 2017-08-10 | Italy | Tramonti di Sotto | link |
| CHILL Festival | 2017-08-11 | Germany | Bingen Rhein | link |
| Ethereal Decibel | 2017-08-11 | France | Bretagne | link |
| Gaia Gathering | 2017-08-11 | Lithuania | | link |
| New Healing Festival | 2017-08-14 | Germany | Preddöhl | link |
| Psy-Fi 2017 | 2017-08-16 | Netherlands | Leeuwarden | link |
| Alweezgrooven Festival | 2017-08-18 | Canada | Quebec | link |
| Atmosphere Gathering | 2017-08-18 | Canada | BC | link |
| Blackmoon Festival | 2017-08-18 | Italy | Ancona | |
| PLUR festival | 2017-08-18 | Greece | | link |
| Sunrise Celebration | 2017-08-18 | UK | Bristol | link |
| Human Evolution | 2017-08-22 | Italy | Tuscany | link |
| ZNA Gathering | 2017-08-22 | Portugal | Portalegre | link |
| Sacred Garden | 2017-08-23 | Germany | | link |
| Motion Notion | 2017-08-24 | Canada | Beaverfoot lodge | link |
| Spiritz of the Djungel | 2017-08-24 | Sweden | Göteborg | link |
| Ganesha festival | 2017-08-30 | Romania | Jud Sibiu | |
| Indian Spirit | 2017-08-30 | Germany | | link |
| Skogtroll | 2017-08-30 | Norway | Trondheim | link |
| Fractalia | 2017-08-31 | Germany | Northern Germany | |
| Insomnia (Portugal) | 2017-09-01 | Portugal | Parque de Campismo de São Gião | link |
| Timeless Festival | 2017-09-01 | Canada | St-Julien QC | link |
| Festival Terra Azul | 2017-09-06 | Brazil | Rio Negrinho | link |
| Earthquake Open Air | 2017-09-07 | Germany | Brandenburg | |
| Hadra Festival | 2017-09-07 | France | | link |
| Primitif festival | 2017-09-07 | Morocco | Marrakesh | |
| Markahuasi | 2017-09-21 | Peru | Lima | link |
| Earthdance | 2017-09-23 | Worldwide | | link |
| Connection Festival | 2017-09-26 | Spain | Seville | link |
| Elements Festival | 2017-09-30 | Denmark | Copenhagen | |
| Mushroom Valley | 2017-10-06 | Australia | | link |
| Samsara Himalaya edition | 2017-10-22 | India | Himachal Pradesh | link |
| Dragon Dreaming | 2017-11-03 | Australia | Wee Jasper | link |
| ONE Festival | 2017-11-09 | South Africa | Drakensberg | link |
| Ritual Festival | 2017-11-18 | Mexico | Mexico City | link |
| Earthcore | 2017-11-23 | Australia | Pyalong | link |
| Goa Nation Hamburg | 2017-12-02 | Germany | Hamburg | |
| Vortex Open Source | 2017-12-07 | South Africa | Cape Town | link |
| Ressonar Festival | 2018-01-02 | Brazil | Bahia | link |
| Galaxy Evolution | 2018-02-16 | India | Goa | |
| Fusion Festival | 2018-06-27 | Germany | Lärz | |
psybient.org – transformation festivals list 2017
| Festival Name | Festival Date | Country | City | Web Site |
| --- | --- | --- | --- | --- |
| AfrikaBurn (South Africa) | 2017-04-24 | South Africa | Cape Town | link |
| Art Outside | -0 | United States | Texas | link |
| Bass Coast | 2017-07-07 | Canada | British Columbia | link |
| Beloved | 2017-08-11 | United States | Oregon | link |
| Bhakti Fest West | 2017-09-07 | United States | California | link |
| Big Dub Festival | 2017-07-26 | United States | Pennsylvania | link |
| Burning Man | 2017-08-27 | United States | Nevada Desert | link |
| Campfire Retreat | 2017-07-27 | United States | Minnesota | link |
| Children of Light Conference | 2017-06-14 | United States | Denver | |
| Diversity | -0 | Canada | British Columbia | link |
| Earth Frequency | 2017-02-17 | Australia | Queensland | link |
| Elements Gathering | 2017-07-13 | United States | California | link |
| Enchanted Forest | 2017-06-09 | United States | California | link |
| Envision | 2017-02-23 | Costa Rica | Uvita | link |
| Faerie Con East | -0 | United States | Baltimore | link |
| Faerieworlds | 2017-08-25 | United States | Oregon | link |
| Fahrenheit Fire & Flow Arts Festival | 2017-06-08 | United States | Pennsylvania | link |
| Fairy & Human Relations Congress | 2017-06-22 | United States | Washington | link |
| Firefly Festival | -0 | United States | Arizona | link |
| Flame Festival | 2017-04-06 | United States | Georgia | link |
| Gratifly Festival | -0 | United States | South Carolina | link |
| Hoop Camp Retreat | 2017-08-18 | United States | California | link |
| Hoop Convergence | 2017-05-18 | United States | | link |
| Human Nature Festival | -0 | United States | Oregon | link |
| Illumination Gathering | -0 | United States | Oregon | link |
| Inlakesh | -0 | United States | Oregon | link |
| Inshala Gathering | 2017-06-23 | Canada | Alberta | link |
| Kinetic Fire | 2017-05-18 | United States | Ohio | link |
| Lightning in a Bottle | 2017-05-24 | United States | California | link |
| Lucidity Festival | 2017-04-07 | United States | California | link |
| Luminate Festival | 2017-02-01 | New Zealand | Nelson | link |
| Luminocity Festival | 2017-07-14 | Canada | British Columbia | link |
| Mystic Garden | -0 | United States | | link |
| Oregon County Fair | 2017-07-07 | United States | Oregon | link |
| Pacific Fire Gathering | 2017-09-14 | United States | Oregon | link |
| Peace Village Festival | -0 | United States | Oregon | link |
| Photosynthesis Festival - Recess | -0 | United States | Washington | link |
| Play Think Movement & Flow Arts Festival | 2017-06-14 | United States | Kentucky | link |
| Rainbow Gathering | 2017-07-01 | United States | Nevada/Utah | |
| Rainbow Serpent | 2017-01-26 | Australia | Lexton | link |
| Rejuvenation Festival | -0 | United States | California | link |
| Return to Roots Gathering | -0 | United States | New Jersey | link |
| Rootwire | 2017-07-20 | United States | Ohio | link |
| Serenity Gathering | -0 | United States | California | link |
| Shakti Fest | 2017-05-12 | United States | California | link |
| Shambhala | 2017-08-09 | Canada | British Columbia | link |
| Sonic Bloom | 2017-06-15 | United States | Colorado | link |
| Spin Out Fire Festival | -0 | Canada | Alberta | link |
| Spin Summit | -0 | United States | Colorado | link |
| Steampunk World's Fair | 2017-05-05 | United States | New Jersey | link |
| Sustainable Living Fair | -0 | United States | Colorado | link |
psybient.org – psychedelic trance festivals (unplanned)
| Festival Name | Festival Date | Country | City | Web Site |
| --- | --- | --- | --- | --- |
| Akasha Festival | -0 | Lebanon | Bzébdîne | |
| Amazonas Andes Festival 2015 | -0 | Bolivia | Coroico | |
| Ambiosonic | -0 | France | | link |
| Belantara Gathering | -0 | Malaysia | Kuala Lumpur | |
| Boom | -0 | Portugal | Idanha-a-Nova | link |
| Catskill Chill Music Festival | -0 | United States | Camp Minglewood, Hancock, New York | link |
| Cosmosonic Experience 3 | -0 | Colombia | Bucaramanga | |
| Crystal Sky Open-Air | -0 | United States | Black River Falls, WI | link |
| Dharma Festival | -0 | Poland | Kożyczkowo | link |
| Eclipse Festival | -0 | Indonesia | | link |
| ExoDus Festival | -0 | Cyprus | | |
| Forest Family | -0 | Brazil | São Paulo | link |
| Free Earth | -0 | Greece | | |
| Future Nature | -0 | Croatia | Štinjan | link |
| Heal Your Mind 2015 | -0 | Canada | Grenville-sur-la-Rouge | |
| Hur Gör Djur | -0 | Sweden | Kalmar | |
| Insomnia | -0 | Norway | Tromso | link |
| Konfussion Festival | -0 | Spain | La Roca De La Sierra Badajoz | link |
| Kupuri | -0 | Mexico | | link |
| Life Celebration Festival | -0 | Croatia | Pula | link |
| Lost Theory Festival | -0 | Spain | | link |
| Lucid Labyrinth | -0 | Australia | Near Sydney | |
| Magikana Festival | -0 | UK | Wales | link |
| Metsä Festival | -0 | Finland | Mäntyharju | link |
| Midnight Sun | -0 | Norway | Vaeroy | link |
| Misterika | -0 | Ukraine | | |
| Naskapi presents Dream Catchers | -0 | Italy | Florence | |
| Nativa Festival | -0 | Albanie | Bunec | link |
| Neon Festival | -0 | Turkey | Bursa | link |
| Nomad festival | -0 | Turkey | | link |
| One Love Festival | -0 | Switzerland | Filisur | link |
| Organic Jungle Festival | -0 | Germany | | link |
| Organika Festival | -0 | Costa Rica | Puntarenas | |
| Photosynthesis Family Supports - Recess | -0 | United States | Washington | |
| Project: Everglades | -0 | Sweden | Askum | link |
| Psybox NY Eve | -0 | Autriche | | |
| Psyfari Festival | -0 | Australia | Capertee Valley | link |
| Psytrancequsqo Festival | -0 | Peru | Cuzco | |
| September Ritual | -0 | Turkey | | link |
| Solaris Festival | -0 | Russia | Kazan | |
| Spiritual Healing festival | -0 | Germany | | link |
| Spiritual Ritual | -0 | Nepal | | link |
| Strawberry Fields | -0 | Australia | Wildlands | link |
| Summer Opening Festival | -0 | Germany | Hamburg | link |
| Summer Solstice | -0 | Ireland | Dublin | link |
| Sundaze | -0 | France | Lure | link |
| T.I.P Festival | -0 | Israel | | link |
| The Ritual | -0 | Canada | | |
| Tonträger festival | -0 | Germany | | link |
| Transahara | -0 | Morocco | | link |
| Transylvania Calling 2017 | -0 | Romania | Transylvania | link |
| Trimurti | -0 | Russia | Moscow | link |
| V.I.R.U.S Festival | -0 | Switzerland | Holderbank | link |
| Valhalla | -0 | Canada | British Columbia | |
| Welcome to Pangea pt. 9 – Crystallized Minds | -0 | USA | Rosman, NC | link |
| Zamba Loca | -0 | Switzerland | Wohlen | link |
| Zuvuya Festival | -0 | Brazil | Luziânia | link |
| КАЛЕЙДОСКОПЬЕ | -0 | Ukraine | Kiev | link |
| Oddvod | No info about | Croatia | Zagreb | |
festivals 2016
| Nom | Date Start | Date End | Type | Country | City | Site web | FB page | FB Event |
| --- | --- | --- | --- | --- | --- | --- | --- | --- |
| Airbeat One | 2016-07-14 | 2016-07-17 | Fest | Germany | Neustadt-Glewe | link | fb event | fb event |
| Ambiosonic | 2016-06-24 | 2016-06-26 | Fest | France | | link | fb event | |
| Bearded Theory | 2016-05-26 | 2016-05-29 | Fest | United Kingdom | South Derbyshire | link | fb event | fb event |
| Blackmoon Festival | 2016-06-02 | 2016-06-05 | Fest | Italy | Ancona | link | fb event | fb event |
| Boom | 2016-08-11 | 2016-08-18 | Fest | Portugal | Idanha-a-Nova | link | fb event | fb event |
| CHILL Festival | 2016-08-04 | 2016-08-06 | Fest | Germany | Bingen Rhein | link | fb event | |
| Chillout Planet | 2016-07-21 | 2016-07-25 | Fest | Russia | | link | fb event | fb event |
| Connection Festival | 2016-09-27 | 2016-10-03 | Fest | Spain | Seville | link | fb event | fb event |
| Doof Festival | 2016-04-28 | 2016-04-30 | Fest | Israel | Sea of Galilae | link | fb event | fb event |
| Down the Rabbit Hole | 2016-06-24 | 2016-06-26 | Fest | Netherlands | De Groene Heuvels | link | fb event | fb event |
| Eclipse Festival | 2016-07-28 | 2016-08-01 | Fest | Canada | Quebec | link | fb event | fb event |
| Ecologic | 2016-04-16 | 2016-04-17 | Fest | Brazil | Espirito Santo | link | fb event | fb event |
| Electric Mountain | 2016-04-09 | 2016-04-09 | Fest | Austria | Sölden | link | fb event | fb event |
| Envision Festival | 2017-02-23 | 2017-02-26 | Next in 2017 | Costa Rica | Uvita, Puntarenas | link | fb event | fb event |
| Extreme Chill Festival | - | - | No info 2016 | Germany/Iceland | Berlin/Reykjavik | link | fb event | fb event |
| F.L.O.W Festival | 2016-06-30 | 2016-07-03 | Fest | Austria | Eggendorf | link | fb event | fb event |
| Forest Family | - | - | No info 2016 | Brazil | São Paulo | link | fb event | fb event |
| Forest Star | 2016-06-24 | 2016-06-27 | Fest | Sweden | Hjo | link | fb event | fb event |
| Fractalia | - | - | No info 2016 | Germany | Northern Germany | | fb event | fb event |
| Free Earth | 2016-08-19 | 2016-08-24 | Fest | Greece | | | fb event | fb event |
| Free Flow Festival | - | - | No info 2016 | Portugal | Benquerença | | fb event | fb event |
| Freqs of Nature | 2016-07-07 | 2015-07-14 | Fest | Germany | Niedergörsdorf | link | fb event | fb event |
| Funny Moon Festival | 2016-07-13 | 2016-07-16 | Fest | Czech republic | Valec | link | fb event | fb event |
| Fusion Festival | 2016-06-29 | 2016-07-03 | Fest | Germany | Lärz | link | fb event | |
| Future Nature | - | - | No info 2016 | Croatia | Štinjan | link | fb event | |
| Glastonbury | 2016-06-22 | 2016-06-26 | Fest | UK | Pilton | link | fb event | fb event |
| Global Chill-out festival | 2016-07-01 | 2016-07-03 | Fest | Czech Republic | Lažánky | link | fb event | |
| Hadra Festival | 2016-09-02 | - | Fest | France | | link | fb event | fb event |
| Hai In Den Festival | 2016-05-05 | 2016-05-08 | Fest | Germany | Waldfrieden | link | fb event | fb event |
| Hanf Wandertag | 2016-05-14 | 2016-05-14 | Fest | Austria | Vienna | link | fb event | fb event |
| Hur Gör Djur | - | - | No info 2016 | Sweden | Kalmar | | | fb event |
| Indian Spirit | - | - | No info 2016 | Germany | | | fb event | fb event |
| Insomnia | - | - | No info 2016 | Norway | Tromso | link | fb event | |
| Insomnia (Russia) | 2016-06-17 | 2016-06-19 | Fest | Russia | Forest | link | fb event | fb event |
| Les Siestes Electroniques | 2016-06-23 | 2016-06-26 | Fest | France | Toulouse | link | fb event | fb event |
| Life Celebration Festival | 2016-07-07 | 2016-07-11 | Fest | Croatia | Pula | link | fb event | fb event |
| Lost Theory Festival | 2016-08-23 | 2016-08-29 | Fest | Spain | | link | fb event | fb event |
| Magic Spring | 2016-05-14 | 2016-05-16 | Fest | Germany | Bergheim | | fb event | fb event |
| Magikana Festival | 2016-07-21 | 2016-07-26 | Fest | UK | Wales | link | fb event | fb event |
| Metsä Festival | - | - | No info 2016 | Finland | Mäntyharju | link | fb event | fb event |
| Midnight Sun | 2016-06-29 | 2016-07-05 | Fest | Norway | Vaeroy | link | fb event | fb event |
| Nativa Festival | 2016-08-25 | 2016-08-28 | Fest | Albanie | Bunec | | fb event | fb event |
| New Healing Festival | 2016-08-15 | 2016-08-21 | Fest | Germany | Preddöhl | link | fb event | fb event |
| Nomad festival | - | - | No info 2016 | Turkey | | link | fb event | |
| Ozora Festival | 2016-08-01 | 2016-08-07 | Fest | Hungary | Dádpuszta | link | fb event | fb event |
| Paradise Winter Festival | 2016-01-29 | 2016-01-31 | Fest | Austria | | | fb event | fb event |
| Psychedelic Moon Festival | - | - | No info 2016 | Germany | | link | | |
| Psychedelic Circus | 2016-06-02 | 2016-06-06 | Fest | Germany | Glaisin | link | fb event | fb event |
| Psychedelic Experience | 2016-05-19 | 2016-05-22 | Fest | Germany | Lübz | link | fb event | fb event |
| S.U.N. festival 2015 (Solar United Natives) | 2016-07-18 | 2016-07-24 | Fest | Hungary | Csobánkapuszta | link | fb event | fb event |
| Simsalaboom festival | 2016-07-29 | 2016-07-31 | Fest | Germany | Menkendorf | link | fb event | fb event |
| Space Gathering | 2016-07-15 | 2016-07-18 | Fest | Canada | | link | | fb event |
| Spirit Base | 2016-06-23 | 2016-06-26 | Fest | Czech Republic | Výrovice | | fb event | |
| Spiritual Healing festival | - | - | No info 2016 | Germany | | link | fb event | fb event |
| Summer Never ends Festival | - | - | No info 2016 | Switzerland | Rona-Mulegns | link | fb event | fb event |
| Summer Opening Festival | 2016-05-07 | 2016-05-07 | Fest | Germany | Hamburg | link | fb event | fb event |
| Summer Solstice | - | - | No info 2016 | Ireland | Dublin | | fb event | |
| Sunrise Celebration | - | - | No info 2016 | UK | Bristol | link | fb event | fb event |
| Sunrise Festival | 2016-06-24 | 2016-06-25 | Fest | Belgium | Antwerpen | link | fb event | fb event |
| Sziget | 2016-08-10 | 2016-08-17 | Fest | Hungary | Budapest | link | fb event | fb event |
| T.I.P Festival | - | - | No info 2016 | Israel | | | fb event | fb event |
| The Ritual | - | - | No info 2016 | Canada | | | | fb event |
| The Secret Garden Party | 2016-07-21 | 2016-07-24 | Fest | UK | Abbots Ripton | link | fb event | fb event |
| Tonträger festival | - | - | No info 2016 | Germany | | link | fb event | fb event |
| Transylvaliens Festival | 2016-07-28 | 2016-07-31 | Fest | Romania | Sibiu | link | fb event | fb event |
| Trimurti | 2016-06-09 | 2016-06-13 | Fest | Russia | Moscow | link | fb event | |
| Triplicity | 2016-06-16 | 2016-06-19 | Fest | UK | North Devon | link | fb event | fb event |
| Union Spirit | - | - | No info 2016 | Italy | | | | |
| Universal Religion Music Festival | - | - | No info 2016 | Nepal/thailand | | link | fb event | fb event |
| Universo Paralello Festival 2015/2016 | 2015-12-27 | 2016-01-04 | Fest | Brazil | | link | fb event | |
| Vuuv Festival | 2016-07-22 | 2016-07-25 | Fest | Germany | Putlitz | link | fb event | fb event |
| Waha Festival 2015 | 2016-07-21 | 2016-07-25 | Fest | Romania | Batanii Mari | | fb event | fb event |
| Wonderland Festival | 2016-07-28 | 2016-07-31 | Fest | Germany | Stemwede-Wehdem | link | fb event | fb event |
| Yaga Gathering | 2016-07-28 | 2016-08-01 | Fest | Lithuania | Spengla | link | fb event | fb event |
| Zuvuya Festival | 2016-02-05 | 2016-02-10 | Fest | Brazil | Luziânia | link | fb event | fb event |
| Elements Festival | 2016-10-01 | 2016-10-01 | Event | Denmark | Copenhagen | | fb event | fb event |
| Organic Jungle Festival | - | - | No info 2016 | Germany | | link | fb event | |
| Moon Gate | 2016-08-12 | 2016-08-14 | Fest | Portugal | | link | fb event | fb event |
| Outlandish Festival | - | - | No info 2016 | India | | | fb event | |
| Spiritual Ritual | - | - | No info 2016 | Nepal | | | fb event | |
| September Ritual | - | - | No info 2016 | Turkey | | link | fb event | |
| Alweezgrooven Festival | 2016-08-19 | 2016-08-22 | Fest | Canada | Quebec | link | fb event | fb event |
| Vortex Open Source | 2016-12-08 | 2016-12-12 | Fest | South Africa | Cape Town | link | fb event | fb event |
| Tantra Music Festival | 2016-08-04 | 2016-08-07 | Fest | France | South France | link | fb event | fb event |
| Sunny Moon | - | - | No info 2016 | Bulgaria | Belogradchik | link | fb event | fb event |
| Shankra Festival | 2016-07-20 | 2016-07-24 | Fest | Switzerland | Lostallo | link | fb event | fb event |
| Skazka Festival | - | - | No info 2016 | India | Goa | | fb event | fb event |
| Neon Festival | - | - | Next fest 2017 | Turkey | Bursa | link | fb event | fb event |
| Shalom Festival | 2016-02-26 | 2016-02-28 | Fest | India | Goa | | | fb event |
| Regrowth Festival | 2017-01-13 | 2017-01-16 | Fest | Australia | Majors Creek | link | fb event | fb event |
| Organika Festival | - | - | Next should be 2017 | Costa Rica | Puntarenas | | | fb event |
| Maitreya Festival | 2016-03-11 | 2016-03-14 | Fest | Australia | Charlton Vic | link | fb event | fb event |
| Ťrilỡgỷ Festival | 2016-03-24 | 2016-03-25 | Fest | Israel | | link | fb event | fb event |
| Ometeotl Festival | 2016-04-08 | 2016-04-10 | Fest | Mexico | Mexico | | fb event | fb event |
| Own Spirit Festival | 2016-04-14 | 2016-04-18 | Fest | Spain | Callus Masia Mas Gras | link | fb event | fb event |
| Lucid Labyrinth | - | - | 2016 fest cancelled | Australia | Near Sydney | | fb event | |
| Psytrancequsqo Festival | - | - | No info 2016 | Peru | Cuzco | | | fb event |
| Konfussion Festival | 2016-04-22 | 2016-04-25 | Fest | Spain | La Roca De La Sierra Badajoz | link | fb event | fb event |
| Re:birth Festival | 2016-05-27 | 2016-05-29 | Fest | Japan | Futtsu Misaki, Chiba | link | fb event | fb event |
| Psy Circus Festival | - | - | No info 2016 | Mexico | | | | |
| World Trance Festival (CANCELLED) | - | - | No info 2016 | France | Cap Découverte | link | fb event | fb event |
| One Love Festival | 2016-07-06 | 2016-07-10 | Fest | Switzerland | Filisur | link | fb event | fb event |
| Noisily Festival of Music & Arts | 2016-07-07 | 2016-07-10 | Fest | United Kingdom | Coney Woods, Noseley, Market Harborough | link | fb event | fb event |
| Motion Notion | 2016-07-21 | 2016-07-25 | Fest | Canada | Beaverfoot lodge | link | fb event | fb event |
| Sundaze | - | - | No info 2016 | France | Lure | link | fb event | fb event |
| OpenMind | - | - | No info 2016 | Canada | | link | fb event | fb event |
| Mozamboogy | 2016-07-28 | 2016-07-31 | Fest | Mozambique | Ponta do Ouro | link | fb event | fb event |
| Sacred Earth Open Air | 2016-06-17 | 2016-06-20 | Fest | United States | Black River Falls, WI | link | fb event | fb event |
| BoomTown | 2016-08-11 | 2016-08-14 | Fest | United Kingdom | Boomtown Fair | link | fb event | fb event |
| Project: Everglades | - | - | No fest in 2016 | Sweden | Askum | link | fb event | |
| Psyfari Festival | 2016-08-25 | 2016-08-29 | Fest | Australia | Capertee Valley | link | fb event | fb event |
| Valhalla | - | - | No info 2016 | Canada | British Columbia | | | |
| Crystal Sky Open-Air | 2016-08-26 | 2016-08-28 | Fest | United States | Black River Falls, WI | link | fb event | fb event |
| Dragon Dreaming | 2016-10-21 | 2016-10-24 | Fest | Australia | Wee Jasper | link | fb event | fb event |
| Eclipse Festival | 2016-03-07 | 2016-03-11 | Fest | Indonesia | | link | fb event | fb event |
| Strawberry Fields | | April 2016 | Fest | Australia | Wildlands | link | fb event | |
| Alluvium | | 2016 | | Canada | | | fb event | |
| Be-In 2015 (Boom) | - | - | No info 2016 | Portugal | Idanha-a-Nova | link | fb event | |
| Samsara | 2016-07-06 | 2016-07-10 | Fest | Hungary | Siófok-Töreki | link | fb event | fb event |
| AfrikaBurn (South Africa) | 2016-04-25 | 2016-05-01 | Fest | South Africa | Cape Town | link | fb event | fb event |
| Nowhere | 2016-07-05 | 2016-07-10 | Fest | Spain | Castejón de Monegros | link | fb event | fb event |
| Cascadia Arts & Music Festival | 2016-07-21 | 2016-07-24 | Fest | United States | Granite Falls, Washington | link | fb event | fb event |
| Photosynthesis Family Supports - Recess | - | - | No info 2016 | United States | Washington | | | |
| Emmaboda Festival | 2016-07-25 | 2016-07-31 | Fest | Sweden | Rasskebygd, Kalmar Iän | link | fb event | fb event |
| Cosmic Convergence Festival | 2015-12-30 | 2016-01-02 | Fest | Guatemala | Lake Atitlan | | fb event | fb event |
| Catskill Chill Music Festival | 2016-09-23 | 2016-09-25 | Fest | United States | Camp Minglewood, Hancock, New York | link | fb event | |
| Kukemuru Ambient | 2016-08-04 | 2016-08-07 | Fest | Estonia | Järvamaa | link | fb event | fb event |
| V.I.R.U.S Festival | 2016-07-01 | 2016-07-03 | Fest | Switzerland | Holderbank | link | | fb event |
| Master of Puppets | 2016-06-29 | 2016-07-03 | Fest | Hungary | Rajka | | fb event | fb event |
| Zamba Loca | 2016-08-25 | 2016-08-28 | Fest | Switzerland | Wohlen | link | fb event | |
| Earthcore 2015 | 2016-11-24 | 2016-11-28 | Fest | Australia | Pyalong | link | fb event | fb event |
| Inner Sanctum | - | - | No info 2016 | Hungary | | link | | |
| Kali Mela Festival | 2016-07-15 | 2016-07-20 | Fest | Spain | Barca | link | fb event | fb event |
| Rainbow Serpent Festival 2015 | 2017-01-27 | 2017-01-30 | Fest | Australia | Lexton, Victoria | link | fb event | fb event |
| Belantara Gathering 2015 | 2016-01-30 | 2016-02-01 | Fest | Malaysia | Kuala Lumpur | link | | |
| HillTop Festival 2015 | 2016-02-12 | 2016-02-14 | Fest | India | Goa | | fb event | fb event |
| Skaza Festival Pre-Party | - | - | No info 2016 | India | Goa | | fb event | |
| Ayahuasca Trance Festival | 2017-04-14 | 2017-04-16 | Fest | Peru | Huaraz | | fb event | fb event |
| Transahara 2015 | - | - | No info 2016 | Morocco | | | fb event | |
| ExoDus Festival | - | - | No info 2016 | Cyprus | | | fb event | |
| Amazonas Andes Festival 2015 | 2016-04-27 | 2016-05-01 | Fest | Bolivia | Coroico | link | fb event | fb event |
| Transition Festival 2015 | 2016-04-20 | 2016-04-25 | Fest | Spain | Almonte | link | fb event | fb event |
| Kupuri 2015 | - | - | No info 2016 | Mexico | | link | fb event | fb event |
| Naskapi presents Dream Catchers | 2016-05-19 | 2016-05-22 | Fest | Italy | Florence | | fb event | fb event |
| Organic Tales Open Air 2015 | 2016-06-11 | 2016-06-12 | Fest | France | Bretagne | link | fb event | fb event |
| Chill-Out Festival Istanbul 2015 | 2016-05-28 | 2016-05-29 | Fest | Turkey | Istanbul | link | fb event | fb event |
| Heal Your Mind 2015 | - | - | No info 2016 | Canada | Grenville-sur-la-Rouge | link | | fb event |
| Welcome to Pangea pt. 9 – Crystallized Minds | 2016-05-13 | 2016-05-15 | Fest | USA | Rosman, NC | | fb event | fb event |
| Akasha Festival | - | - | No info 2016 | Lebanon | Bzébdîne | | fb event | |
| КАЛЕЙДОСКОПЬЕ:10years of Psy Quest | - | - | No info 2016 | Ukraine | Kiev | | | fb event |
| Oddvod | - | - | No info 2016 | Croatia | Zagreb | | fb event | fb event |
| Solstice Festival 2015 | 2016-06-18 | 2016-06-20 | Fest | Netherlands | Ruigoord/Amsterdam | link | fb event | fb event |
| Burning Mountain Festival 2015 | 2016-06-23 | 2016-06-26 | Fest | Switzerland | Zernez | link | fb event | fb event |
| Dzikuska Open Air 2015 | - | - | No info 2016 | Poland | Weltyn | | fb event | fb event |
| Cosmosonic Experience 3 | - | - | No info 2016 | Colombia | Bucaramanga | | | fb event |
| Ayata Festival 2015 | - | - | No info 2016 | Turkey | Mugla | link | fb event | fb event |
| Antaris Project 2015 | 2016-07-15 | 2016-07-18 | Fest | Germany | Stölln | link | fb event | fb event |
| One Love Festival 2015 | 2016-07-06 | 2016-07-10 | Fest | Switzerland | Filisur | link | fb event | fb event |
| Sun Festival 2015 | 2016-07-18 | 2016-07-24 | Fest | Hungary | Nograd | link | fb event | fb event |
| Tree of Life Festival | 2017-06-28 | 2017-07-01 | Fest | Turkey | Izmir | link | fb event | fb event |
| Dharma Festival | 2016-07-07 | 2016-07-10 | Fest | Poland | Kożyczkowo | link | fb event | fb event |
| Shining - Festival 2015 | 2016-08-12 | 2016-08-14 | Fest | Germany | Blumental | | | fb event |
| Festival Harmonic 2015 | 2016-07-20 | 2016-07-23 | Fest | France | Col d'Eze | link | fb event | fb event |
| ZNA Gathering - A Retro Futuristic Celebration 2015 | 2017-08-22 | 2017-08-28 | Fest | Portugal | Portalegre | link | fb event | fb event |
| Freedom Festival 2015 | - | - | No info 2016 | Portugal | | link | fb event | fb event |
| Sonica Festival 10 Years Celebration | - | - | Next fest in 2017 | Italy | Belluno | | fb event | fb event |
| Future Nature Festival 2015 | - | - | No info 2016 | Croatia | Stinjan | link | | |
| Atmosphere Gathering 2015 | 2016-08-19 | 2016-08-21 | Fest | Canada | BC | link | fb event | fb event |
| MoDem Festival 2015 | 2016-07-25 | 2016-07-31 | Fest | Croatia | Primislje | link | fb event | fb event |
| Transylvania Calling 2015 | 2016-07-18 | 2016-07-25 | Fest | Romania | Transylvania | link | fb event | fb event |
| Psy-Fi 2015 | 2016-08-24 | 2016-08-28 | Fest | Netherlands | Leeuwarden | link | fb event | fb event |
| Timeless Festival 2015 – Jungle Story | 2016-09-02 | 2016-09-05 | Fest | Canada | St-Julien QC | | fb event | fb event |
| Floresta Infectada Festival 2015 | 2016-07-15 | 2016-07-17 | Fest | Brazil | Sao Paulo | link | fb event | fb event |
| ВОСЬМОЕ ЧУДО 2015 ФИНАЛ | 2015-08-07 | 2015-08-09 | Fest | Russia | Olast Tver | | fb event | fb event |
| PLUR Festival 2015 | 2015-08-21 | 2015-08-25 | Fest | Greece | Stránoma | | fb event | fb event |
| Earthcore 2015 | 2015-11-26 | 2015-11-30 | Fest | Australia | Pyalong | | fb event | fb event |
| Vortex Open Source | 2015-12-03 | 2015-12-07 | Fest | South Africa | Cape Town | | fb event | fb event |
| Tropical Oasis NYE | 2015-12-31 | 2016-01-03 | Fest | USA | Weldon | | fb event | fb event |
| Rainbow Serpent Festival 2016 | 2016-01-22 | 2016-01-25 | Fest | Australia | Lexton | link | fb event | fb event |
| Belantara Gathering 2016 | 2016-01-30 | 2016-02-01 | Fest | Malaysia | Kuala Lumpur | link | | fb event |
| Zuvuya Festival - Carnaval 2016 | 2016-02-05 | 2016-02-10 | Fest | Brazil | Luziania | link | fb event | fb event |
| Inchala Gathering 2016 | 2016-02-12 | 2016-02-14 | Fest | Uruguay | Rocha | | fb event | fb event |
| Kundalini Festival 2016 | 2016-02-23 | 2016-02-28 | Fest | Brazil | São José dos Ausentes | | fb event | fb event |
| Envision 2016 | 2016-02-25 | 2016-02-28 | Fest | Costa Rica | Uvita | link | fb event | fb event |
| Okeechobee Music & Arts Festival 2016 | 2016-03-04 | 2016-03-06 | Fest | USA | Okeechobee | link | fb event | fb event |
| Serenity Gathering 2016 | 2016-03-17 | 2016-03-21 | Fest | USA | Joshua Tree | link | fb event | fb event |
| Rabbits Eat Lettuce 2016 | 2016-03-25 | 2016-03-28 | Fest | Australia | Byron Bay | link | fb event | fb event |
| Alma Festival 2016 | 2016-04-07 | 2016-04-09 | Fest | Israel | | | fb event | fb event |
| Own Spirit Festival 2016 | 2016-04-14 | 2016-04-18 | Fest | Spain | Barcelona | link | fb event | fb event |
| The Full Moon Gathering 2016 | 2016-04-22 | 2016-04-24 | Fest | USA | Live Oak | | fb event | fb event |
| Hai in den Mai 2016 | 2016-05-05 | 2016-05-08 | Fest | Germany | Wehdem | | fb event | fb event |
| Sonic Bloom 2016 | 2016-06-16 | 2016-06-19 | Fest | USA | Colorado | | fb event | fb event |
| Phoenix Festival of Fire 2016 | 2016-06-24 | 2016-06-26 | Fest | South Africa | Cape Town | | fb event | fb event |
| Life Celebration Festival 2016 | 2016-07-07 | 2016-07-11 | Fest | Croatia | Pula | | fb event | fb event |
| Solar United Natives (S.U.N.) 2016 | 2016-07-18 | 2016-07-24 | Fest | Hungary | Csobánkapuszta | link | fb event | fb event |
| Shankra Festival 2016 | 2016-07-20 | 2016-07-24 | Fest | Suisse | Lostallo | link | fb event | fb event |
| Harmonic Festival 2016 | 2016-07-20 | 2016-07-23 | Fest | France | Var | link | | fb event |
| Chill Out Planet Festival 2016 | 2016-07-21 | 2016-07-25 | Fest | Russia | | link | fb event | fb event |
| VooV Experience 2016 | 2016-07-22 | 2016-07-25 | Fest | Germany | Putlitz | link | fb event | fb event |
| Human Evolution Festival 2016 | 2016-08-24 | 2016-08-28 | Fest | Italy | Caprese Michelangelo | | fb event | fb event |
| Ganesha Festival 2016 | 2016-08-31 | 2016-09-04 | Fest | Romania | Sibiu | | | fb event |
| Samsara Himalaya Edition | 2016-10-07 | 2016-10-17 | Fest | India | Bir | | fb event | fb event |
| Sunburn Goa 2015 | 2016-12-27 | 2015-12-30 | Fest | India | Goa | | fb event | fb event |
| Vibronica Festival 2016 - Metamorphosis | 2016-07-15 | 2016-07-17 | Fest | Ukraine | Kiev | | fb event | fb event |
| Magic Nymphea Festival 2016 | 2016-03-26 | 2016-03-28 | Fest | France | Poitiers | | fb event | fb event |
| Eden Festival 2016 | 2016-11-18 | 2016-11-20 | Fest | Mexico | Mexico City | | fb event | fb event |
| Psy Boutique Festival 2016 | 2016-05-27 | 2016-05-30 | Fest | Turkey | Antalya | | | fb event |
| La La Land 2016 Psychedelic Open Air | 2016-05-13 | 2016-05-16 | Fest | Spain | Cáceres | | fb event | fb event |
| Álfheimr Festival 2016 | 2016-08-04 | 2016-08-07 | Fest | Norway | Finnskogen | | fb event | fb event |
| Goadupa Festival 2016 | 2016-07-21 | 2016-07-24 | Fest | Poland | Baligrod | | fb event | fb event |
| iMAGiNARiA 2016 | 2016-06-10 | 2016-06-12 | Fest | Italy | Tuscany | | fb event | fb event |
| Tides of Youth Festival 2016 | 2016-06-30 | 2016-07-03 | Fest | Croatia | Cres | | fb event | fb event |
| Nova's Incident XV Open Air 2016 | 2016-07-16 | 2016-07-17 | Fest | Belgium | Vielsalm | | fb event | fb event |
| KaLi MeLa 2016 | 2016-07-14 | 2016-07-21 | Fest | Spain | Barcelona | | | fb event |
| Pulsar Festival 2016 | 2016-05-25 | 2016-05-29 | Fest | Brasil | | link | | fb event |
| Ancient Trance Festival 2016 | 2016-08-12 | 2016-08-14 | Fest | Germany | | | | fb event |
| Spirits Of The Djungel | 2016-08-26 | 2016-08-28 | Fest | Sweden | | | | fb event |
| Burning Island Festival | 2016-04-08 | 2016-04-10 | Fest | Indonesia | Gili Air | | | fb event |
| Manifesty - Indoor Music & Arts Festival | 2016-06-18 | | Fest | USA | St. Louis | | | fb event |
| The Untz Festival 2016 | 2016-06-02 | 2016-06-05 | Fest | USA | Mariposa | | | fb event |
| Dragon Dreaming 2016 | 2016-10-21 | 2016-10-24 | Fest | Australia | Wee Jasper | link | | |
| Karma Kusala - Clockwork Music | 2016-05-14 | 2016-05-15 | Fest | France | South | | fb event | fb event |
| WAO Festival 2016 | 2016-08-04 | 2016-08-08 | Fest | Italy | Monte Peglia | | fb event | fb event |
| Jungala Festival 2016 | 2016-04-30 | 2016-05-02 | Fest | South Africa | Buffalo Drift | link | | |
| Space Safari 2016 | 2016-05-13 | 2016-05-15 | Fest | Netherlands | Beekse Bergen | | fb event | fb event |
| United Spirits Festival 2016 | 2016-07-30 | 2016-07-31 | Fest | Belgium | West Flanders | | | fb event |
| Solstice Festival 2016 | 2016-06-18 | 2016-06-20 | Fest | Netherlands | Ruigoord | link | fb event | fb event |
| Nataraja Psychedelic Gathering | 2016-06-10 | 2016-06-12 | Fest | France | Cher | link | fb event | fb event |
festivals before 2016
| Name | Date | Type | Country | City | Web Site | FB Event |
| --- | --- | --- | --- | --- | --- | --- |
| Airbeat One | 2015-07-16 | Fest | Germany | Neustadt-Glewe | link | fb event |
| Ambiosonic | 2015-06-19 | Fest | France | | link | |
| Arboris festival | - | No info about 2015 | Italy | | | |
| Archipelago festival | - | No info about 2015 | Panama | Panama city | | |
| ATOHM FEST (Cancelled) | - | No info about 2015 | France | Cantal | | fb event |
| Aurora | - | No info about 2015 | Greece | | link | |
| Avaloka | - | No info about 2015 | Austria | | link | |
| Avallon | - | No info about 2015 | France | | link | |
| Bakony Festival | - | No info about 2015 | Hungary | | | |
| Bearded Theory | 2015-05-21 | Fest | United Kingdom | South Derbyshire | link | fb event |
| Blackmoon Festival | 2015-08-12 | Fest | Italy | Ancona | link | fb event |
| Boom | - | Next edition in 2016 | Portugal | Idanha-a-Nova | link | fb event |
| CHILL Festival | 2015-08-07 | Fest | Germany | Bingen Rhein | link | fb event |
| Chillout Planet | 2015-07-17 | Fest | Russia | | | fb event |
| Connection Festival | 2015-10-01 | Fest | Spain | Seville | link | fb event |
| Cosmo Fest | - | No info about 2015 | UK | | | |
| Dance Xperience Fest | - | No info about 2015 | Greece | | link | |
| DayGuide Electronic Festival | - | No info about 2015 | Austria | Wiesen | | fb event |
| Doof Festival | 2015-04-09 | Fest | Israel | Sea of Galilae | link | fb event |
| Down the Rabbit Hole | 2015-06-06 | Fest | Netherlands | De Groene Heuvels | link | fb event |
| Eclipse Festival | - | Next edition in 2016 | Canada | Quebec | link | |
| Eclosion Festival | - | No info about 2015 | France | Maine-et-Loire | link | fb event |
| Ecologic | 2015-04-12 | Fest | Brazil | Espirito Santo | link | fb event |
| Electric Mountain | 2015-03-13 | Fest | Austria | Sölden | link | fb event |
| Envision Festival | 2015-02-26 | Fest | Costa Rica | Uvita, Puntarenas | link | fb event |
| Extreme Chill Festival | 2015-02-26 | Fest | Germany/Iceland | Berlin/Reykjavik | link | fb event |
| F.L.O.W Festival | 2015-07-02 | Fest | Austria | Eggendorf | link | fb event |
| Forest Family | - | No info about 2015 | Brazil | São Paulo | link | fb event |
| Forest Star | - | No info about 2015 | Sweden | | link | |
| Fractalia | 2015-08-28 | Fest | Germany | Northern Germany | | fb event |
| Free Earth | - | No info about 2015 | Greece | Ilia | | fb event |
| Free Flow Festival | 2015-08-05 | Fest | Portugal | Benquerença | | fb event |
| Freqs of Nature | 2015-07-09 | Fest | Germany | Niedergörsdorf | link | fb event |
| Funny Moon Festival | - | No info about 2015 | Czech republic | Valec | link | fb event |
| Fusion Festival | 2015-06-25 | Fest | Germany | Larz | link | fb event |
| Future Nature | 2015-08-13 | Fest | Croatia | Štinjan | link | fb event |
| Gaea Festival | - | No info about 2015 | Grèce | | | |
| Galactic Paradise | - | No info about 2015 | Portugal | | | |
| Glade | - | No info about 2015 | UK | | | |
| Glastonbury | 2015-06-24 | Fest | UK | Pilton | link | |
| Global Chill-out festival | - | No info about 2015 | Czech Republic | Lažánky | link | fb event |
| Hadra Festival | - | No info about 2015 | France | | link | fb event |
| Hai In Den Festival | 2015-04-30 | Fest | Germany | Waldfrieden | link | fb event |
| Hanf Wandertag | 2015-05-02 | Fest | Austria | Vienna | link | fb event |
| Hur Gör Djur | - | No info about 2015 | Sweden | Kalmar | link | fb event |
| Indian Spirit | 2015-09-03 | Fest | Germany | | link | fb event |
| Insomnia | - | No info about 2015 | Norway | Tromso | link | |
| Les Siestes Electroniques | - | No info about 2015 | France | Toulouse | link | |
| Life Celebration Festival | - | No info about 2015 | Croatia | Pula | link | fb event |
| Little Zoom Festival | - | No info about 2015 | Switzerland | Berner Oberland | link | fb event |
| Lost Theory Festival | 2015-08-12 | Fest | Croatia | | link | fb event |
| love xperience | - | No info about 2015 | UK | | link | |
| Magic Spring | - | No info about 2015 | Germany | | | |
| Magikana Festival 2015 (Cancelled) | 2015-07-21 | Fest | UK | Wales | link | fb event |
| Maker Festival | - | No info about 2015 | Cornwall, UK | | link | |
| Manatargaq Festival | - | No info about 2015 | Estonia | Võrumaa | | fb event |
| Metsä Festival | - | No info about 2015 | Finland | Mäntyharju | link | fb event |
| Midnight Sun | - | No info about 2015 | Norway | Vaeroy | link | fb event |
| Misterika | - | No info about 2015 | Ukraine | | link | |
| Moon Gate Festival | 2016-08-12 | Fest | Portugal | | | fb event |
| Nativa Festival | - | No info about 2015 | Albanie | | | |
| New Healing Festival | 2015-08-17 | Fest | Germany | Preddöhl | link | fb event |
| Nomad festival | - | No info about 2015 | Turkey | | link | |
| Ozora Festival | 2015-08-03 | Fest | Hungary | | link | fb event |
| P.l.u.r.artes festival | - | No info about 2015 | Portugal | | | |
| Paradise Festival | - | No info about 2015 | Austria | | link | |
| Psybox NY Eve | 2014-12-31 | Fest | Autriche | | | fb event |
| Psychedelic Moon Festival | - | No info about 2015 | Germany | | link | |
| Psychedelic Circus | 2015-06-04 | Fest | Germany | | link | fb event |
| Psychedelic Experience | 2015-05-22 | Fest | Germany | Lübz | link | fb event |
| PSYCROWDELICA - BACK TO THE ROOTS | - | No info about 2015 | Germany | Creative Center Göritrz | link | fb event |
| Pursuit of Hapiness Festival | - | No info about 2015 | Germany | | link | |
| Red planet festival | - | No info about 2015 | Germany | | | |
| S.U.N. festival 2015 (Solar United Natives) | 2015-07-19 | Fest | Hungary | | link | fb event |
| Schallkonflikt Festival | - | No info about 2015 | Germany | | | fb event |
| Seli Mountain Gathering | - | No info about 2015 | Greece | Imathia | link | fb event |
| Simsalaboom festival | 2015-07-31 | Fest | Germany | | link | |
| SOL Festival | - | No info about 2015 | Spain | | link | |
| Solaris Festival | - | No info about 2015 | Russia | Kazan | | |
| Somuna Festival | - | No fest in 2015 | Switzerland | | link | |
| Space Gathering | - | No info about 2015 | Canada | Quebec | | fb event |
| Spirit Base | - | No info about 2015 | Hungary | Rajka | link | |
| Spiritual Healing festival | - | No info about 2015 | Germany | | link | fb event |
| Summer Never ends Festival | 2015-07-30 | Fest | Switzerland | Rona-Mulegns | link | fb event |
| Summer Opening Festival | 2015-05-10 | Fest | Germany | Hamburg | | fb event |
| Summer Solstice | - | No info about 2015 | Ireland | Dublin | | |
| Sunrise Celebration | 2015-05-21 | Fest | UK | Bristol | link | fb event |
| Sunrise Festival | 2015-06-26 | Fest | Belgium | | link | fb event |
| SYMBIOSE | - | No info about 2015 | Portugal | | | |
| Sziget | 2015-08-10 | Fest | Hungary | Budapest | link | fb event |
| T.I.P Festival | 2015-03-06 | Fest | Israel | | link | fb event |
| Tangra Festival | - | No info about 2015 | Bulgaria | | link | |
| The Ritual | 2015-08-14 | Fest | Canada | | | fb event |
| The Secret Garden Party | 2015-07-23 | Fest | UK | Abbots Ripton | link | fb event |
| Tonträger festival | 2015-07-24 | Fest | Germany | | link | fb event |
| Transylvaliens Festival | 2015-07-09 | Fest | Romania | Sibiu | link | fb event |
| Trimurti | 2015-06-10 | Fest | Russia | Moscow | link | fb event |
| Triplicity | 2015-05-01 | Fest | UK | North Devon | link | fb event |
| Union Spirit | - | No info about 2015 | Italy | | | |
| Universal Religion Music Festival | 2015-04-24 | Fest | Nepal/thailand | | link | fb event |
| Universo Paralello Festival 2015/2016 | 2015-12-27 | Fest | Brazil | | link | |
| Vuuv Festival | 2015-08-14 | Fest | Germany | | | fb event |
| WAHA | - | No info about 2015 | Romania | | | |
| Waveform | - | No info about 2015 | UK | | | |
| Wonderland Festival | 2015-08-06 | Fest | Germany | Stemwede-Wehdem | link | fb event |
| Yaga Gathering | 2015-07-30 | Fest | Lithuania | | link | fb event |
| Zagoa Festival | - | No info about 2015 | Morocco | Sahara Desert | link | fb event |
| Zuvuya Festival | - | No info about 2015 | Brazil | | link | fb event |
| Elements Festival | - | No info about 2015 | Denmark | | | |
| Organic Jungle Festival | - | No info about 2015 | Germany | | link | |
| Moon Gate | 2016-08-12 | Fest | Portugal | | link | fb event |
| Outlandish Festival | - | No info about 2015 | India | | | |
| Spiritual Ritual | - | No info | Nepal | | | |
| September Ritual | - | No info about 2015 | Turkey | | link | |
| Mystical Playground | - | No info about 2015 | Slovakia | | | |
| Goa Connection | - | No info about 2015 | United States | New York | | |
| Alweezgrooven Festival | - | No info about 2015 | Canada | Quebec | | |
| Vortex Open Source | - | No info about 2015 | South Africa | Cape Town | | |
| Wicked Forest Festival | - | No info about 2015 | Serbia | Belgrade | | |
| Morning Glory | - | No info about 2015 | Norway | Oslo | | |
| Tantra Music Festival | 2015-07-31 | Fest | France | South France | | fb event |
| Sunny Moon | 2015-09-02 | Fest | Bulgaria | Belogradchik | | fb event |
| Shankra Festival | 2015-06-18 | Fest | Switzerland | Lostallo | link | fb event |
| Skazka Festival | 2015-02-19 | Fest | India | Goa | link | fb event |
| Neon Festival | 2015-07-15 | Fest | Turkey | Bursa | link | fb event |
| Shalom Festival | 2015-02-26 | Fest | India | Goa | | fb event |
| Regrowth Festival | 2015-02-27 | Fest | Australia | Majors Creek | link | fb event |
| Organika Festival | 2015-03-04 | Fest | Costa Rica | Puntarenas | | fb event |
| Maitreya Festival | 2015-03-06 | Fest | Australia | Charlton Vic | link | fb event |
| Ťrilỡgỷ Festival | 2015-03-27 | Fest | Israel | | | fb event |
| Ometeotl Festival | 2015-03-28 | Fest | Mexico | Mexico | | fb event |
| Own Spirit Festival | 2015-04-02 | Fest | Spain | Callus Masia Mas Gras | link | fb event |
| Lucid Labyrinth | 2015-04-03 | Fest | Australia | Near Sydney | | fb event |
| Psytrancequsqo Festival | 2015-04-18 | Fest | Peru | Cuzco | | fb event |
| Konfussion Festival | 2015-04-24 | Fest | Spain | La Roca De La Sierra Badajoz | link | fb event |
| Re:birth Festival | 2015-05-09 | Fest | Japan | Futtsu Misaki, Chiba | link | fb event |
| Psy Circus Festival | 2015-05-22 | Fest | Mexico | | link | fb event |
| World Trance Festival (CANCELLED) | 2015-07-03 | Fest | France | Cap Découverte | link | fb event |
| One Love Festival | 2015-07-09 | Fest | Switzerland | When? | link | fb event |
| Noisily Festival of Music & Arts | 2015-07-09 | Fest | United Kingdom | Coney Woods, Noseley, Market Harborough | link | fb event |
| Motion Notion | 2015-07-23 | Fest | Canada | | link | fb event |
| Sundaze | 2015-07-24 | Fest | France | Lure | | fb event |
| OpenMind | 2015-07-27 | Fest | Canada | | link | fb event |
| Mozamboogy | 2015-07-30 | Fest | Mozambique | Ponta Malongane | link | fb event |
| Sacred Earth Open Air | 2015-07-31 | Fest | United States | Black River Falls, WI | link | fb event |
| BoomTown | 2015-08-13 | Fest | United Kingdom | Boomtown Fair | link | fb event |
| Project: Everglades | 2015-08-27 | Fest | Sweden | Askum | link | fb event |
| Psyfari Festival | 2015-08-28 | Fest | Australia | Capertee Valley | link | fb event |
| Valhalla | 2015-09-04 | Fest | Canada | British Columbia | | fb event |
| Crystal Sky Open-Air | 2015-10-02 | Fest | United States | Black River Falls, WI | link | fb event |
| Dragon Dreaming | 2015-10-23 | Fest | Australia | Wee Jasper | link | fb event |
| Eclipse Festival | 2016-03-07 | Fest | Indonesia | | link | fb event |
| Strawberry Fields | - | No info about 2015 | Australia | Wildlands | link | |
| Royal Doof | - | No info about 2015 | Australia | | link | |
| Noise Poison | 2015-07-23 | Fest | Slovakia | Jasenie | link | fb event |
| Alluvium | - | No info about 2015 | Canada | | | |
| Be-In 2015 (Boom) | 2015-06-18 | Fest | Portugal | Idanha-a-Nova | link | fb event |
| Samsara | 2015-07-02 | Fest | Hungary | | link | fb event |
| AfrikaBurn (South Africa) | 2015-04-27 | Fest | South Africa | Cape Town | link | fb event |
| Nowhere | 2015-07-07 | Fest | Spain | Castejón de Monegros | link | fb event |
| Cascadia Arts & Music Festival | 2015-06-23 | Fest | United States | Granite Falls, Washington | link | fb event |
| Photosynthesis Family Supports - Recess | 2015-07-03 | Fest | United States | Washington | | fb event |
| Emmaboda Festival | 2015-07-22 | Fest | Sweden | Rasskebygd, Kalmar Iän | link | fb event |
| Cosmic Convergence Festival | 2014-12-30 | Fest | Guatemala | Lake Atitlan | link | fb event |
| Catskill Chill Music Festival | 2015-09-18 | Fest | United States | Camp Minglewood, Hancock, New York | link | |
| Kukemuru Ambient | 2015-08-07 | Fest | Estonia | Järvamaa | link | fb event |
| V.I.R.U.S Festival | 2015-07-03 | Fest | Switzerland | Holderbank | link | fb event |
| Master of Puppets | 2015-06-04 | Fest | Hungary | Rajka | link | fb event |
| Zamba Loca | 2015-08-20 | Fest | Switzerland | Wohlen | link | fb event |
| Earthcore 2015 | 2015-11-26 | Fest | Australia | Pyalong | link | fb event |
| Inner Sanctum | 2015-07-02 | Fest | Hungary | | link | fb event |
| Kali Mela Festival | 2015-06-12 | Fest | Spain | | link | |
| Rainbow Serpent Festival 2015 | 2015-01-23 | Fest | Australia | Lexton, Victoria | link | fb event |
| Belantara Gathering 2015 | 2015-02-01 | Fest | Malaysia | Kuala Lumpur | link | |
| HillTop Festival 2015 | 2015-02-13 | Fest | India | Goa | | fb event |
| Skaza Festival Pre-Party | 2015-02-20 | Fest | India | Goa | link | fb event |
| Festival Ometeotl 2015 | 2015-03-28 | Fest | Mexico | Morelos | | fb event |
| Ayahuasca Trance Festival | 2015-04-03 | Fest | Peru | Huaraz | | fb event |
| Transahara 2015 | 2015-04-08 | Fest | Morocco | | | fb event |
| ExoDus Festival | 2015-04-09 | Fest | Cyprus | | link | fb event |
| Universal Religion 2015 | 2015-04-24 | Fest | Nepal | | link | fb event |
| Amazonas Andes Festival 2015 | 2015-04-29 | Fest | Bolivia | Coroico | link | fb event |
| Transition Festival 2015 | 2015-04-30 | Fest | Spain | Almonte | link | fb event |
| Kupuri 2015 | 2015-05-01 | Fest | Mexico | | link | fb event |
| Hai in den Mai 2015 | 2015-05-01 | Fest | Germany | Stemwede | link | |
| Triplicity Music and Arts Festival 2015 | 2015-05-01 | Fest | UK | Wales | link | fb event |
| Naskapi presents Dream Catchers | 2015-05-01 | Fest | Italy | Florence | | fb event |
| Psychedelic Experience 2015 | 2015-05-20 | Fest | Germany | Lübz | link | |
| Organic Tales Open Air 2015 | 2015-05-23 | Fest | France | Bretagne | link | fb event |
| Chill-Out Festival Istanbul 2015 | 2015-05-23 | Fest | Turkey | Istanbul | link | fb event |
| Heal Your Mind 2015 | 2015-05-29 | Fest | Canada | Grenville-sur-la-Rouge | | fb event |
| Welcome to Pangea pt. 8 – Into the Infinite | 2015-05-29 | Fest | USA | Rosman, NC | | fb event |
| Akasha Festival | 2015-06-05 | Fest | Lebanon | Bzébdîne | | fb event |
| КАЛЕЙДОСКОПЬЕ:10years of Psy Quest | 2015-06-05 | Fest | Ukraine | Kiev | | fb event |
| Transylvaliens Festival 2015 | 2015-06-09 | Fest | Romania | Sibiu | link | fb event |
| Global Chill-out Festival - Eterika 2015 | 2015-06-12 | Fest | Czech | Krtiny | | fb event |
| Shankra Festival 2015 | 2015-06-18 | Fest | Switzerland | Lostallo | link | |
| Goa Open Air 2- Evolution | 2015-06-19 | Fest | France | Strasbourg | link | |
| Oddvod: It's Just A Ride 2015 | 2015-06-19 | Fest | Croatia | Zagreb | | fb event |
| Ambiosonic 2015 | 2015-07-19 | Fest | France | Massif de Maures | link | |
| Solstice Festival 2015 | 2015-06-20 | Fest | Netherlands | Ruigoord/Amsterdam | link | fb event |
| Burning Mountain Festival 2015 | 2015-06-25 | Fest | Switzerland | Zernez | link | fb event |
| Dzikuska Open Air 2015 | 2015-06-26 | Fest | Poland | Weltyn | | fb event |
| Cosmosonic Experience 3 | 2015-06-27 | Fest | Colombia | Bucaramanga | | fb event |
| Ayata Festival 2015 | 2015-07-02 | Fest | Turkey | Mugla | link | fb event |
| Samsara Festival Europe 2015 | 2015-07-02 | Fest | Hungary | Töreki | link | |
| Antaris Project 2015 | 2015-07-03 | Fest | Germany | Stölln | link | |
| One Love Festival 2015 | 2015-07-09 | Fest | Switzerland | Filisur | link | |
| Sun Festival 2015 | 2015-07-19 | Fest | Hungary | | link | |
| Tree of Life Festival 2015 | 2015-07-23 | Fest | Turkey | Izmir | link | fb event |
| Dharma Festival 2015 | 2015-07-23 | Fest | Poland | Kożyczkowo | link | fb event |
| Shining - Festival 2015 | 2015-07-24 | Fest | Germany | Blumental | link | fb event |
| Festival Harmonic 2015 | 2015-07-30 | Fest | France | Col d'Eze | link | fb event |
| Summer Never Ends Festival 2015 | 2015-07-30 | Fest | Switzerland | Rona | link | |
| ZNA Gathering - A Retro Futuristic Celebration 2015 | 2015-07-31 | Fest | Portugal | Portalegre | link | fb event |
| Waldfrieden Wonderland 2015 | 2015-08-06 | Fest | Germany | Stemwede | link | |
| Skazka Festival 2015 | 2015-08-10 | Fest | Russia | Moscow | link | |
| Freedom Festival 2015 | 2015-08-11 | Fest | Portugal | | link | fb event |
| Sonica Festival 10 Years Celebration | 2015-08-12 | Fest | Italy | Belluno | link | fb event |
| Future Nature Festival 2015 | 2015-08-13 | Fest | Croatia | Stinjan | link | |
| Atmosphere Gathering 2015 | 2015-08-14 | Fest | Canada | BC | link | fb event |
| MoDem Festival 2015 | 2015-08-19 | Fest | Croatia | Primislje | link | fb event |
| Transylvania Calling 2015 | 2015-08-24 | Fest | Romania | | link | fb event |
| Psy-Fi 2015 | 2015-08-27 | Fest | Netherlands | Leeuwarden | link | fb event |
| Burning Man 2015 | 2015-08-30 | Fest | USA | Black Rock City | link | |
| Timeless Festival 2015 – Jungle Story | 2015-09-04 | Fest | Canada | St-Julien QC | | fb event |
| Floresta Infectada Festival 2015 | 2015-09-19 | Fest | Brazil | Sao Paulo | | fb event |
| Art Outside | 2015-10-22 | Transfo | United States | Texas | link | fb event |
| Ascendance | - | Transfo | Mexico | | | |
| Bass Coast | 2015-07-10 | Transfo | Canada | British Columbia | link | fb event |
| Beloved | 2015-08-07 | Transfo | United States | Oregon | link | fb event |
| Bhakti Fest | 2015-06-25 | Transfo | United States | Wisconsin | link | fb event |
| Bhakti Fest West | 2015-09-09 | Transfo | United States | California | link | fb event |
| Big Dub Festival | 2015-07-29 | Transfo | United States | Pennsylvania | link | fb event |
| Burning Man | 2015-08-30 | Transfo | United States | Nevada Desert | link | fb event |
| Campfire Retreat | - | Transfo | United States | Minnesota | | |
| Children of Light Conference | 2015-06-23 | Transfo | United States | | link | |
| Cirque Camp | - | Transfo | United States | California | link | |
| Diversity | 2015-07-24 | Transfo | Canada | British Columbia | link | fb event |
| Earth Frequency | 2015-02-13 | Transfo | Australia | Queensland | link | fb event |
| Ecstatic Dance Retreat | - | Transfo | United States | Hawaii | link | |
| Elements Gathering | 2015-07-16 | Transfo | United States | California | link | fb event |
| Enchanted Forest | 2015-08-14 | Transfo | United States | California | link | fb event |
| Entheos | - | Transfo | Canada | | link | |
| Envision | 2015-02-26 | Transfo | Costa Rica | Uvita | link | fb event |
| Faerie Con East | 2015-11-06 | Transfo | United States | Baltimore | link | |
| Faerieworlds | 2015-09-04 | Transfo | United States | Oregon | link | fb event |
| Fahrenheit Fire & Flow Arts Festival | 2015-05-29 | Transfo | United States | Pennsylvania | link | |
| Fairy & Human Relations Congress | 2015-06-26 | Transfo | United States | Washington | link | |
| Firefly Festival | 2015-06-12 | Transfo | United States | Arizona | link | fb event |
| Flame Festival | 2015-04-09 | Transfo | United States | Georgia | link | fb event |
| Gratifly Festival | - | Transfo | United States | South Carolina | link | |
| Hoop Camp Retreat | 2015-09-28 | Transfo | United States | California | link | |
| Hoop Convergence | 2015-05-14 | Transfo | United States | | link | |
| Human Nature Festival | 2015-07-24 | Transfo | United States | Oregon | | fb event |
| Illumination Gathering | - | Transfo | United States | Oregon | link | |
| Inlakesh | 2015-06-26 | Transfo | United States | Oregon | link | |
| Inshala Gathering | 2015-06-26 | Transfo | Canada | Alberta | link | fb event |
| Kinetic Fire | 2015-05-14 | Transfo | United States | Ohio | link | fb event |
| Knowphest | - | Transfo | United States | | | |
| Lightning in a Bottle | 2015-05-21 | Transfo | United States | California | link | fb event |
| Lucidity Festival | 2015-04-10 | Transfo | United States | California | link | fb event |
| Luminate | - | Transfo | New Zealand | Nelson | link | |
| Luminate Festival | 2015-01-28 | Transfo | New Zealand | Nelson | link | fb event |
| Luminocity Festival | 2015-07-03 | Transfo | Canada | British Columbia | link | fb event |
| Lunacy | - | Transfo | United States | | | |
| Lunar Burn | - | Transfo | United States | California | link | |
| Mystic Garden | - | Transfo | United States | | link | |
| Mystic Garden - New York | - | Transfo | United States | New York | link | |
| Mystic in the Trees | - | Transfo | United States | Oregon | link | |
| Oregon County Fair | 2015-07-10 | Transfo | United States | Oregon | link | |
| Pacific Fire Gathering | 2015-09-17 | Transfo | United States | Oregon | link | fb event |
| Peace Village Festival | - | Transfo | United States | Oregon | link | |
| Photosynthesis Festival - Recess | 2015-07-03 | Transfo | United States | Washington | link | fb event |
| Play Think Movement & Flow Arts Festival | 2015-06-10 | Transfo | United States | Kentucky | link | fb event |
| Pranafest | - | Transfo | United States | Oregon | link | |
| Rainbow Gathering | - | Transfo | United States | Nevada/Utah | link | |
| Rainbow Serpent | 2015-01-23 | Transfo | Australia | Lexton | link | fb event |
| Rejuvenation Festival | - | Transfo | United States | California | link | |
| Return to Roots Gathering | 2015-07-30 | Transfo | United States | New Jersey | link | fb event |
| Rootwire | - | Transfo | United States | West Virginia | link | |
| Sacred Alchemy | - | Transfo | United States | Washington | link | |
| Sacred Circularities | - | Transfo | United States | Arizona | link | |
| Serenity Gathering | 2015-03-19 | Transfo | United States | California | link | fb event |
| Shakti Fest | 2015-05-14 | Transfo | United States | California | link | |
| Shambhala | 2015-08-05 | Transfo | Canada | British Columbia | link | fb event |
| Sonic Bloom | 2015-06-18 | Transfo | United States | Colorado | link | fb event |
| Source | - | Transfo | Hawaii | Maui | | |
| Spin Out Fire Festival | 2015-06-12 | Transfo | Canada | Alberta | link | fb event |
| Spin Summit | 2015-04-30 | Transfo | United States | Colorado | link | fb event |
| Steampunk World's Fair | 2015-05-15 | Transfo | United States | New Jersey | link | fb event |
| Sustainable Living Fair | 2015-09-12 | Transfo | United States | Colorado | link | fb event |
| Symbiosis Festival | 2015-09-17 | Transfo | United States | California | link | fb event |
| Water Woman | - | Transfo | Equador | | | |
| Wild Wild West Fest | - | Transfo | United States | Arizona | link | |
festivals transfo 2016
| Nom | Date Start | Date End | Type | Country | City | Site web | FB page | FB Event |
| --- | --- | --- | --- | --- | --- | --- | --- | --- |
| Art Outside | - | - | No fest 2016 | United States | Texas | link | fb event | fb event |
| Bass Coast | 2016-07-08 | 2016-07-11 | Transfo | Canada | British Columbia | link | fb event | fb event |
| Beloved | 2016-08-12 | 2016-08-15 | Transfo | United States | Oregon | link | fb event | fb event |
| Bhakti Fest | 2016-06-24 | 2016-06-26 | Transfo | United States | Wisconsin | link | fb event | fb event |
| Bhakti Fest West | 2016-09-08 | 2016-09-11 | Transfo | United States | California | link | fb event | |
| Big Dub Festival | 2016-07-26 | 2016-07-31 | Transfo | United States | Pennsylvania | link | fb event | fb event |
| Burning Man | 2016-08-28 | 2016-09-05 | Transfo | United States | Nevada Desert | link | fb event | fb event |
| Children of Light Conference | 2016-06-15 | 2016-06-18 | Transfo | United States | | link | | |
| Diversity | 2016-07-22 | 2016-07-25 | Transfo | Canada | British Columbia | link | fb event | |
| Earth Frequency | 2016-02-12 | 2016-02-15 | Transfo | Australia | Queensland | link | fb event | fb event |
| Elements Gathering | 2016-07-14 | 2016-07-20 | Transfo | United States | California | link | fb event | fb event |
| Enchanted Forest | 2016-07-22 | 2016-07-24 | Transfo | United States | California | link | fb event | fb event |
| Envision | 2017-02-23 | 2017-02-26 | Transfo | Costa Rica | Uvita | link | fb event | fb event |
| Faerie Con East | 2016-11-04 | 2016-11-06 | Transfo | United States | Baltimore | link | | |
| Faerieworlds | 2016-09-02 | 2016-09-05 | Transfo | United States | Oregon | link | fb event | fb event |
| Fahrenheit Fire & Flow Arts Festival | 2016-06-09 | 2016-06-12 | Transfo | United States | Pennsylvania | link | fb event | fb event |
| Fairy & Human Relations Congress | 2016-06-24 | 2016-06-26 | Transfo | United States | Washington | link | fb event | fb event |
| Firefly Festival | - | - | No event in 2016 | United States | Arizona | | fb event | fb event |
| Flame Festival | 2016-04-07 | 2016-04-10 | Transfo | United States | Georgia | link | fb event | fb event |
| Gratifly Festival | - | - | No info 2016 | United States | South Carolina | | fb event | |
| Hoop Camp Retreat | - | - | No info 2016 | United States | California | link | fb event | |
| Hoop Convergence | - | - | No info yet about 2016 | United States | | link | fb event | |
| Human Nature Festival | - | - | No info 2016 | United States | Oregon | | fb event | fb event |
| Illumination Gathering | - | - | No info 2016 | United States | Oregon | link | fb event | |
| Inlakesh | 2016-06-24 | 2016-06-26 | Transfo | United States | Oregon | link | fb event | fb event |
| Inshala Gathering | 2016-06-24 | 2016-06-27 | Transfo | Canada | Alberta | link | fb event | fb event |
| Kinetic Fire | 2016-05-19 | 2016-05-22 | Transfo | United States | Ohio | link | fb event | fb event |
| Lightning in a Bottle | 2016-05-25 | 2016-05-30 | Transfo | United States | California | link | fb event | fb event |
| Lucidity Festival | 2016-04-08 | 2016-04-11 | Transfo | United States | California | link | fb event | fb event |
| Luminate Festival | - | - | Next fest 2017 | New Zealand | Nelson | link | fb event | |
| Luminocity Festival | 2016-07-01 | 2016-07-04 | Transfo | Canada | British Columbia | link | fb event | fb event |
| Mystic Garden | - | - | No info | United States | | link | | |
| Mystic Garden - New York | - | - | No info | United States | New York | link | fb event | |
| Mystic in the Trees | - | - | No info | United States | Oregon | link | | |
| Oregon County Fair | 2016-07-08 | 2016-07-10 | Transfo | United States | Oregon | link | fb event | |
| Pacific Fire Gathering | 2016-09-15 | 2016-09-18 | Transfo | United States | Oregon | link | fb event | fb event |
| Peace Village Festival | - | - | No info 2016 | United States | Oregon | link | fb event | |
| Photosynthesis Festival - Recess | - | - | No info 2016 | United States | Washington | link | fb event | |
| Play Think Movement & Flow Arts Festival | 2016-06-15 | 2016-06-19 | Transfo | United States | Kentucky | link | fb event | fb event |
| Pranafest | - | - | No fest for 2 years | United States | Oregon | | fb event | |
| Rainbow Gathering | 2016-07-01 | 2016-07-07 | Transfo | United States | Nevada/Utah | link | | |
| Rainbow Serpent | 2016-01-22 | 2016-01-25 | Transfo | Australia | Lexton | link | fb event | fb event |
| Rejuvenation Festival | - | - | No info 2016 | United States | California | | fb event | |
| Return to Roots Gathering | 2016-07-28 | 2016-07-31 | Transfo | United States | New Jersey | link | fb event | fb event |
| Rootwire | 2016-07-28 | 2016-07-31 | Transfo | United States | Ohio | link | fb event | fb event |
| Sacred Alchemy | - | - | No info 2016 | United States | Washington | link | | |
| Sacred Circularities | - | - | No info 2016 | United States | Arizona | link | fb event | |
| Serenity Gathering | 2016-03-17 | 2016-03-20 | Transfo | United States | California | link | fb event | fb event |
| Shakti Fest | 2016-05-13 | 2016-05-15 | Transfo | United States | California | link | fb event | |
| Shambhala | 2016-08-05 | 2016-08-08 | Transfo | Canada | British Columbia | link | fb event | |
| Sonic Bloom | 2016-06-16 | 2016-06-19 | Transfo | United States | Colorado | link | fb event | fb event |
| Source | - | - | No info 2016 | Hawaii | Maui | | fb event | |
| Spin Out Fire Festival | 2016-06-10 | 2016-06-13 | Transfo | Canada | Alberta | link | fb event | fb event |
| Spin Summit | 2016-05-12 | 2016-05-15 | Transfo | United States | Colorado | link | fb event | fb event |
| Steampunk World's Fair | 2016-05-13 | 2016-05-15 | Transfo | United States | New Jersey | link | fb event | fb event |
| Sustainable Living Fair | - | - | No info 2016 yet | United States | Colorado | link | fb event | |
| Symbiosis Festival | 2016-09-22 | 2016-09-25 | Transfo | United States | California | link | fb event | fb event |
| Water Woman | - | - | No fest for 3 years ?? | Equador | | link | fb event | |
| Wild Wild West Fest | - | - | No info 2016 | United States | Arizona | | fb event | |