Today, we have interesting coincidence, we publish Favourite "downtempo/ambient dj" poll results on the international DJ day ;) Congratulations to all DJs in the world for making music alive and keeping us entertained at bars, openairs, festivals and club events ! Your job is not the easiest but someone has to do it , right ?
Here, at psybient.org we truly love and respect DJs, and we appreciate their hard work of making selections and DJ mix sets. Downtempo / Psychill DJs are usually dedicated supporters of the artists; they are more likely to thank and give feedback to the artists, support them and pay for music. From the listener's point of view, they do a great job in preselecting music, filtering and identifying the musical gems. They will often dig back to the older tracks and artists and in so doing bring attention to something that might have been forgotten otherwise. DJs are also important contributors to festival and event lineups, and we think their role should be valorized. Also some DJ's are event organizers and label managers. Some of greatest chill artist have participated in our podcast, have a listen.
We think that the poll results will be interesting for many of you, and we would like to ask you to share this page and our future posts with your friends in social media to help spread the word about new artists, new music and to support our small but growing scene.
During the next 3 weeks, on every Monday, Thursday and Friday, we will publish a new "best of" post, each one dedicated to a poll nomination. You are welcome to visit our home page regularly and visit our forum if you wish to discuss the results.
psybient.org – 2017 – best of results
(published 6/3) Best new artist for 2016 (psybient, psychill, ambient, psydub, downtempo)
(published 9/3) Favourite "downtempo/ambient dj" of the year 2016
(published 13/3) Best "psychedelic radio" of the year 2016 (psybient, psychill, ambient, psydub, downtempo)
(soon) Label of the year 2016 (psybient, psychill, ambient, psydub, downtempo)
(soon) EP of the year 2016 (psybient, psychill, ambient, psydub, downtempo)
(soon) Best Psychedelic Festival of the year 2016 and overall (psybient, psychill)
(soon) Best "Compilation" of the year 2016
(soon) Best "Album" of the year 2016 (top 20)
(soon) Best "Remix EP / album" of the year 2016
(soon) Favourite "ALL TIME" psybient artist
Future of this project:

We started this project in 2013, since the beginning it has been non-commercial, we are relying on your donations and we are open for a "related" sponsorship and advertising (but we don't have a demand).

In 2016 we have received 143 euros of donation from our supporters, which is much less then we spend on web site hosting and maintenance.

My desire and dream is to upgrade hosting and optimize website to make it faster and if possible to completely rebuild it to make it more interactive, more modern and to do this we need to invest money into this. If you like this project, please support us today and/or later. We are also looking for ideas and collaborators to create the future together – you can express your ideas in forum or contact us via contact page or fb.

We will gladly use your paypal, bitcoin or bank transfer donations to develop and maintain the psybient.org project website.

text by Gagarin.

Favourite "downtempo/ambient DJ" results (psybient, psychill, ambient, psydub, downtempo):
This question was optional and answers were in free text mode. Congratulations and inspiration to our "winners". The best prize for them will be your attention to their art of mixing.
1.
Johnny Blue
2.
Dj Psypunk
6.
Aurorax
Dalton Trance Teleport
Dj Qses
Dj Zen
7.
Amar Dhall
Alkan Ruller
8.
Bayawaka
Dense
Dj Soleye
9.
Dopese
Fuluf
Innaya
more results below, click + on the spoiler below.
Last year results – Favourite "downtempo/ambient dj" of the year 2015
https://www.psybient.org/love/favourite-downtempo-ambient-dj-of-the-year-2015/
Other results:
Have a look at other categories results => https://www.psybient.org/love/category/articles/best-of/
DJs and Tracklist:
Note from Gagarin:
Some DJs have the old habit of keeping their tracklist private. While I respect this approach, I think if a DJ decides to put a mix online as "free to listen", they should include the full tracklist; this is the simplest and most effective way to thank the artists. Having no time is no excuse. Having 1-2 unreleased tracks is also no excuse, as a partial playlist is better than nothing. If you feel like sharing your thoughts on this subject, please join us in our forum post here.
Psybient.org Soundcloud dj mix playlist
We are keeping updated a playlist with a huge selection of mixes – https://soundcloud.com/psybient-org/sets/best-mixes. Have a listen :)
If you want your mix to be added there, make a comment in this forum topic.
Thank you for your attention to this page, please share this post with your friends and visit us soon for future posts.
Also, we would like to thank Rutu Chromaderma for his professional help in creating the beautiful graphic art for this and last year polls. You can find more of his work at www.behance.com/rohitballal
p.s.
and in case you just missed them, you can find last year's "best of" results here.
We thank our partners for support and donations
Microcosmos Records – label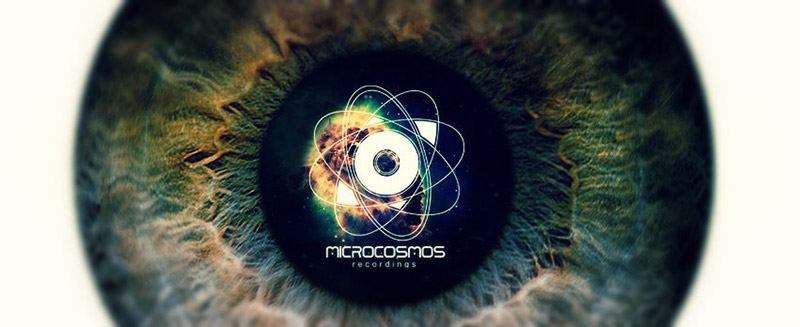 Psy-Fi 2017 ( Netherlands) – August 16 – August 20




Festival Harmonic 2017 (France) – July 20 – July 23