Today we are especially happy to share our first complete event report. Youhoo! Our lucky friends were in Lithuania and agreed to share with you their fresh memories and colourful impressions of the Yaga Gathering. Read this inspiring story and take a glimpse of what was happening there. But be careful, your next summer plans may be reconsidered in favour of Baltic woods… Fair enough ;)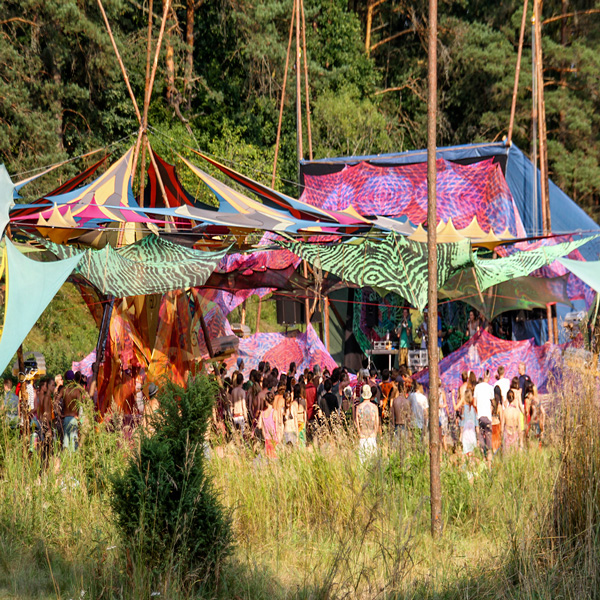 Yaga Gathering 2014
From the end of July and through the beginning of August, all the ravers, freaks, free spirits and lovers of nature gathered in a mystical forest in Lithuania.
It all began in 2003 as a small psy trance festival called Shambala. Today, Yaga Gathering is much more than a music festival. It has developed into a cultural event: a music, arts and alternative lifestyle festival, where like-minded people from across the world meet and live in a different reality for five days.
The feel good factor could be felt everywhere! Yaga takes place in a beautiful, natural location. It embraces you with rich mossy forest, provides pure water straight from the stream, and satisfies with refreshing swims in a tranquil local lake and clear river. People there are gorgeous, and deep vibrant energy is all over this festival!
The opening of the main stage started with a jaw-dropping fire show. To our surprise it transformed from a fire circle into a spectacular movement of spinning staffs that propelled fireworks. And wow, what a view it was! The crowd was entertained with an absolutely beautiful dance of colours and sparkles.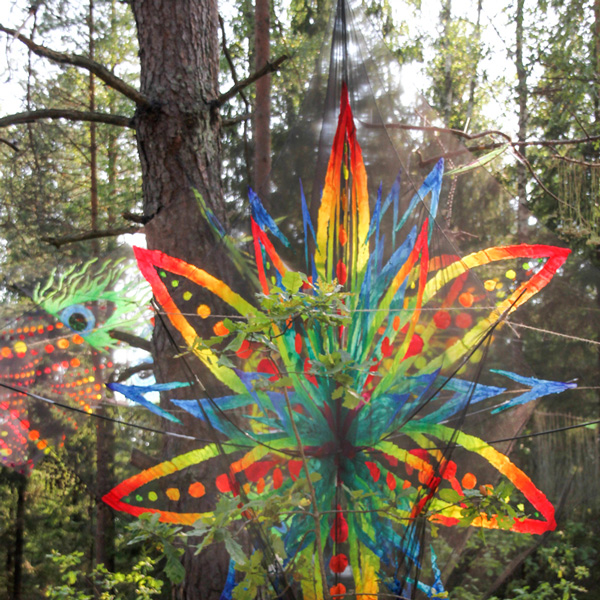 Yaga had more to offer than just a fast and dark line up. The festival included around 100 artists from Europe, South America and Australia. Two music stages: main and chill out, workshops, ideas' and healing areas, an art gallery, a children's area with various activities and a brand new circus stage, inviting all acrobatic freaks and curious folks to jam under one roof.
Chillout comforted ravers with non-stop psybient, ambient and dubtech amongst other alternative styles. This year it held over 40 artists including many Lithuanians. Some of the brightest artists in the chillout stage were Roel Funcken (a member of brother duet Funckarma) from Holland, Pavel Ambient from Belorussia and Dtekk from Poland.
Music in the main stage varied from psytrance, dark psy and goa trance to reggae and cumbia, with only few intervals of sound check in the daytime, which moved people to various workshops, classes and lectures.
You could find yourself listening to talks about sustainability, self-exploration or attending well selected classes in everything from partner to kundalini yoga, qigong to thai massage, creating inner peace and food for the soul. By letting your spirit, mind and body feel free in this beautiful gathering you could also be drawn to join fun activities like fire-walking, dream catcher making, drum circles, getting a massage or tarot reading. For those who love a good cleanse and detox, there was an opportunity to visit a shamanic sweat lodge.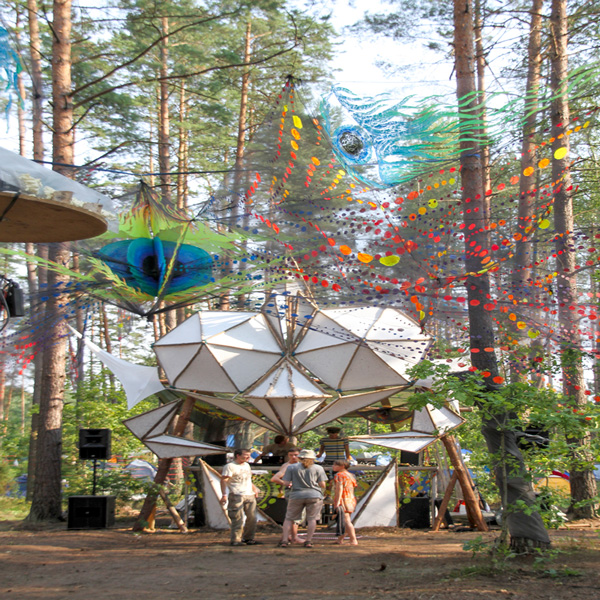 Throughout the festival the Yaga Gathering team kept surprising us with mind blowing installations, laser shows, light forms, incredible living forest projections on the trees, and acrobatic and fire performances. This year festival organisers invited decorators from Finland, Ukraine, Germany and Lithuania.
Yaga felt like nourishment for the inner child. The main stage spun into a dance of colourful bubbles, while the chillout stage invited one to be sense-surrounded under the starry night, swinging on swings and letting a soft deep music enter the ears. All the creative souls could dive their hands and play in the interactive psychedelic sandbox.
The food in Yaga will not welcome you with burgers and hot dogs, instead it will offer consciously made fresh organic food from kitchens around the globe, including raw, vegan and vegetarian meals.
The Organisers did a brilliant job, focusing on every small detail to create an unforgettable experience and leaving us with lots of magical memories! We could keep telling you more, but why don't you check it out yourself! See you next summer in Yaga gathering!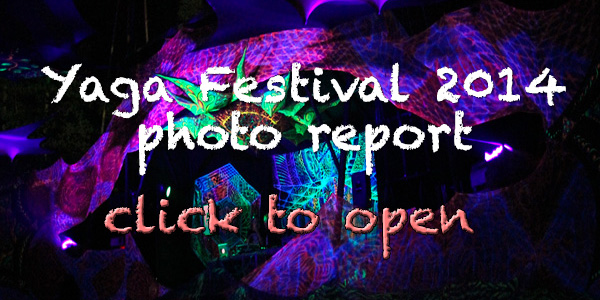 more information about yaga can be found at yaga.lt
Words: Ruti Liūtė
Photos: Yvona Nov