Hello, friends!
Our The Best of 2015 poll is still on! Hurry up to vote if you have not yet.

Events and festivals of this week:
Okeechobee Music & Arts Festival 2016 (USA)
Les Vendredis Chill Out (Canada)
Mystic Sound Party (Russia)
Psymera (UK)
All event details and links are in the calendar.
Album of the week 8 results
1st: Kaya Project – So It Was (…& So It Goes Remixed) [ Tribal Shift Records ]
Bioscape – Shaping Seasons [ Self Released ]
Check other releases with players here and vote for the release you loved best of all!
Recent Releases (Psychill / Psybient / Bass):
Calicofrost – Perpetuate – Self Released
David Mat – Float Above My Body – Blue Tunes Chillout
Gaia Kitten – Alien Sun – Self Released
Infinite Brothers – Signals EP – The Adaptive
In'R'Voice – Outstructured – Cosmicleaf Records
In The Branches – Particles Collide – The Adaptive
Itai Argaman – Purification: Audio Tools For Stress Relief Vol. 1 – Self Released
Jaja – Stellaris – Cyan Music
Mister Chill'R – Ethereal Etudes – Self Released
Nominus – Shockwave – Addictech Records
Port-Royal – You Ware Nowhere Remixes – n5MD
Psymbionic – Vision – Gravitas Recordings
Rob Cawley – Despotic States – Self Released
Sapien – Grub – Self Released
Stratus – The Diver – Loci Records
Zen Racoon & Floating Machine – Carapeto – Baboon Clinic
روح – Zaatari: Jordan's Newest City: The Original Soundtrack – Self Released

Album of the week 9 selection :
Join our weekly poll to discover the most interesting music and to discuss it with us.
Express yourself and vote for the favourite release in a corresponding topic here:
http://forum.psybient.org/index.php/topic/1356-news-2016-w9-february-22-28-release-of-the-week-poll/
And for dessert it is a fascinating visual artist. His artworks will be especially interesting for those who is into flora&fauna world. Andy Thomas is from Australia, he is making photos of plants, insects and compositing them with artifially made forms in various 3D programms. He is deeply admiring tropical rain forests, trees, fishes, structures, microbes…
Here is his website http://www.andythomas.com.au/?page_id=263 where you can examine his digital-natural masterpieces with the virtual magnifying glass (control the zoom with scrolling)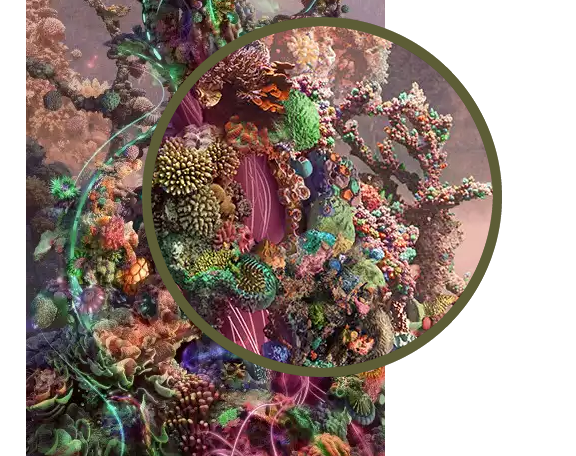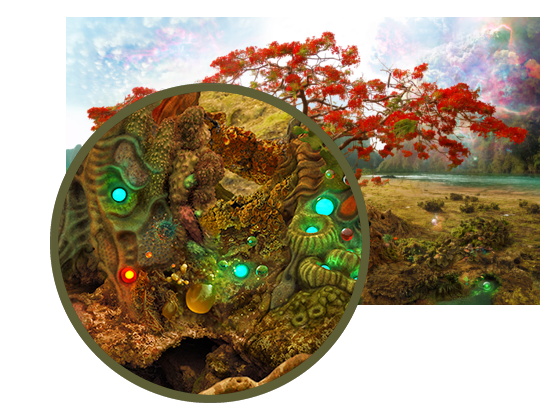 He also uses audio software which helps him to create audio life forms that react to sound (!)
Check his motion art here http://www.andythomas.com.au/?page_id=268
Psybient.org News team:
– news intro, dessert and publication – Tanya
– events updates – Trala Lama
– releases updates – Gordon
– forum best of the week pixie – Maia "Snowdrop"
– soundcloud group moderation – Alchemist
– fb mix group moderation – Kala Hari
– facebook page posting – Gagarin
– news graphic art – Runa
– overall supervising – Gagarin
Stay chilled and integrate!