Hi friends,
Hope you all are having a great summer! Enjoy this week's news.
– Gordon "timeisart"
Events and festivals of this week:
Ozora 2016 (Hungary)
WAO Festival 2016 (Italy)
Kukemuru Ambient (Estonia)
Tantra Music Festival (France)
Álfheimr Festival 2016 (Norway)
CHILL Festival (Germany)
All event details and links are in the calendar.
Recent Releases (Psychill / Psybient / Bass):
Ashnaia Project – Lost In Time [ Self Released ] { Psybient } [yasr_visitor_votes postid="658″ size="medium"]

Autumn Of Communion – Sycorax [ Txt Recordings ] { Ambient } [yasr_visitor_votes postid="659″ size="medium"]

Avith Ortega – Contrasting Nuances [ Self Released ] { Psybient } [yasr_visitor_votes postid="660″ size="medium"]

Brian Grassfield – Decades [ Blue Tunes Chillout ] { Psybient } [yasr_visitor_votes postid="661″ size="medium"]
Corcyra – The Depth [ Izhitsa Records ] { Ambient } [yasr_visitor_votes postid="662″ size="medium"]

EarthCry – Sun Path [ Self Released ] { Bass } [yasr_visitor_votes postid="663″ size="medium"]

Erothyme – Pines And Leaves Remixes [ Self Released ] { Bass } [yasr_visitor_votes postid="677″ size="medium"]

FB3 – Mystic [ Self Released ] { Bass } [yasr_visitor_votes postid="664″ size="medium"]

First Man – In The Oldest Temple [ Bass Star Records ] { Chillgressive } [yasr_visitor_votes postid="665″ size="medium"]
First Second Steps – Primordial [ Self Released ] { Ambient } [yasr_visitor_votes postid="666″ size="medium"]

Interference Of Frequencies – Halo EP [ Self Released ] { Psybient } [yasr_visitor_votes postid="667″ size="medium"]

Merrin Karras – Apex [ A Strangely Isolated Place ] { Ambient } [yasr_visitor_votes postid="668″ size="medium"]

Michael Mag – Pantheon [ Self Released ] { Ambient } [yasr_visitor_votes postid="669″ size="medium"]

Of The Trees & DELTAnine – Duat [ MalLabel Music ] { Bass } [yasr_visitor_votes postid="670″ size="medium"]

Omnisense – Electronic Control Grid Soundtrack [ Self Released ] { Psybient } [yasr_visitor_votes postid="671″ size="medium"]

TRS – Golden Mornings EP [ Self Released ] { Chillgressive } [yasr_visitor_votes postid="672″ size="medium"]

Various Artists – Check!n Free Mind To Fly [ Check!n ] { Psybient } [yasr_visitor_votes postid="673″ size="medium"]

Various Artists – Touched 3 [ Touched ] { IDM } [yasr_visitor_votes postid="674″ size="medium"]

Wolf-E-Wolf – Encrypted [ Wakaan ] { Bass } [yasr_visitor_votes postid="675″ size="medium"]
روح – Burning Silence [ Self Released ] { Ambient } [yasr_visitor_votes postid="676″ size="medium"]

Album of the week 31 selection :
Join our weekly poll to discover the most interesting music and to discuss it with us.
Express yourself and vote for the favourite release in a corresponding topic here:
http://forum.psybient.org/index.php/forum/3-discussions/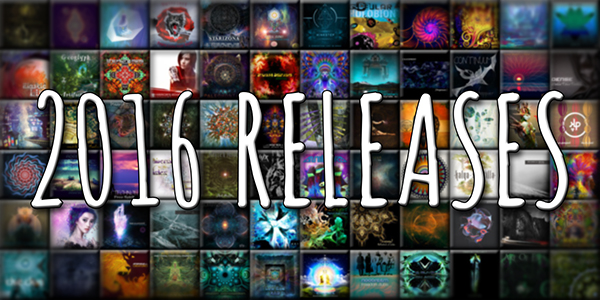 Psybient.org News team:
– news intro, dessert and publication – Tanya and Gagarin
– events updates – Trala Lama
– releases updates – Gordon "timeisart"
– forum best of the week pixie – Maia "Snowdrop"
– soundcloud group moderation – Alchemist
– fb mix group moderation – Kala Hari
– facebook page posting – Gagarin
– news graphic art – Runa
– overall supervising – Gagarin