Kojo's triple album 'Yes I Can' is a chronicling of the Israeli artist's personal and professional developmental journey over the past several years. He dives deep into the abyss to return with a multifaceted triple threat of a record that is a healthy convolution between the sounds of psytrance, downtempo and last but certainly not least, the artists own interpretation of what these words stand for.
Being an active propagator of authentic electronic music through his brainchild 'Fusion Culture', just like the rest of his peers, Kojo is all set to catapult electronic music culture to new heights with this gritty, honest, unabashedly bold and cutting edge offering 'Yes I Can'.
Interview by Mister Mime on 07/10/21. Edited by Shantiago.
Why did you call this Triple LP 'YES I CAN'? What is the theme/concept of the LP and the three parts (Kojo & Bass, Kojo On Acid and Kojo Style)?
Over the past 20 years, I performed as a DJ and produced music just for fun without playing it. From 2014 I start to play in festivals outside of Israel as a DJ. When I was in festivals in Europe I see how the organizers of the festival treat my friends: producers such as Mantismash and Masterminded. Then I understood that I was supposed to do my original production.
In 2017 I released my first EP album "Insanity check" meanwhile I keep producing full power and planning the next EP and the next album, and also play my music, my own style "KOJO Style". In 2018 I got an idea, that I need it to produce more than my own style.
I decided to produce three albums with three different styles under one name that driven me forward "yes I can" I work on it for 2 years. The first album "Yes" "KOJO & Bass" present what I like (bass music downtempo).
The second album "I" "KOJO Style" present whom I am (my own unique Style). And the third album "Can" "KOJO On Acid" presents what I can do (psytrance /swomi Sounbi).
Are there any stories or interesting incidents, challenges that you faced during the making of these Eps or any individual tracks, that you would like to share?
The names of the tracks most of the time coming to me before the production of the music, I tried to produce the music with the vibe and the concept of the name.
Every name has a story behind it, such as "datura vibe" (in 2002 my good friends and I drank a tea of datura and the story had a horrible ending: one friend died that day, and I was in a coma for 9 hours. After I woke up, I was paralyzed from my waist and down for the next 3 weeks.
But this experience changed my life forever in a good way. This was one example, but every name has a deep meaning behind it.
Can you tell us about the album artwork & how it complements the music according to you? Also, give a shoutout to the artist.
The artwork was done by my best friend for the last 22 years Natan Lanski aka MantisMash aka MantisVision Art.
The concept of the artwork was the eyes that resent those styles under the artwork.
The album "Yes" bass music The eye is indifferent with soft and heavy lines around it.
In the album "I" my Style the eye is open and psychedelic liquid all around it.
In the album "Can" trance music, the eye is psychotic with cubic geometric shapes around it.
If you put all the albums graphics near each other they are Connect and create one complete image.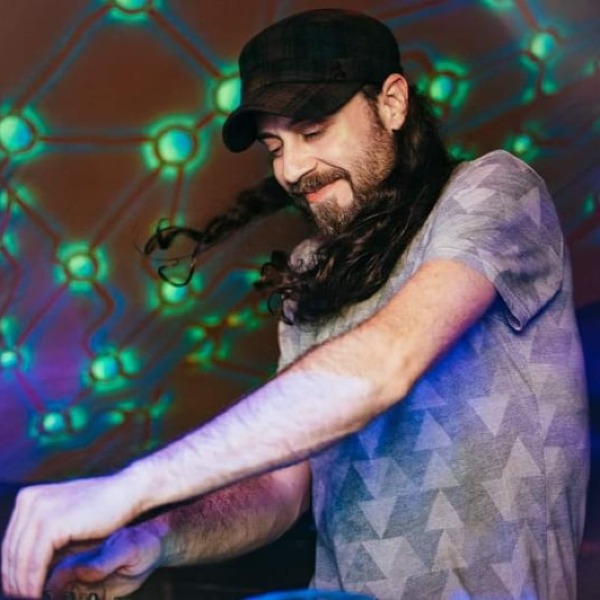 Can you briefly walk us through your music production and creative process? What are some workflows, techniques, plugins, instruments, etc. that you believe are essential to your sound?
No matter what kind of synthesizers or VSTs I choose to work with, the most important thing is to develop different kinds of sounds that I try to produce every time, and also it's really important to me to focus on developing beats that accompany the melodies and twisted patterns that I am trying to produce every time differently (and I still learning).
How did you get into electronic music and music production?
When I was 16 years old I got to know a good friend of mine until now, Gena Gritzik aka BrokenBlender. We would run away from school almost every day just to get home early and produced our first and crazy unhearable projects. We learnt together how to produce horrible music that no one can like it haha. But we love the production process and learn a lot from it.
Who are your biggest musical influences for this EP?
The 3 of my biggest influence are MantisMash, Ozric tentacles and Tipper (demigods).
Who are some artists, people, things from other disciplines and walks of life that inspire you?
Two people who really inspire me are Natan Lanski and Gena Gritzik.
What do you like to do apart from making music?
My profession is Concept Designer and I love to draw and paint paintings, and also make sculptures. Art is in my soul on all levels.
Can you tell us about your association with Fusion Culture?
More than 10 years ago, three of my good friends Yoni Polak, Guy Zappa and Elad Kordemani got an idea to bring a different culture to the party scene in Israel. Besides the psychedelic downtempo bass music psychedelic breakbeat and more we want to develop our own art culture, This is my part of the partnership in this wonderful project Fusion Culture, my baby!!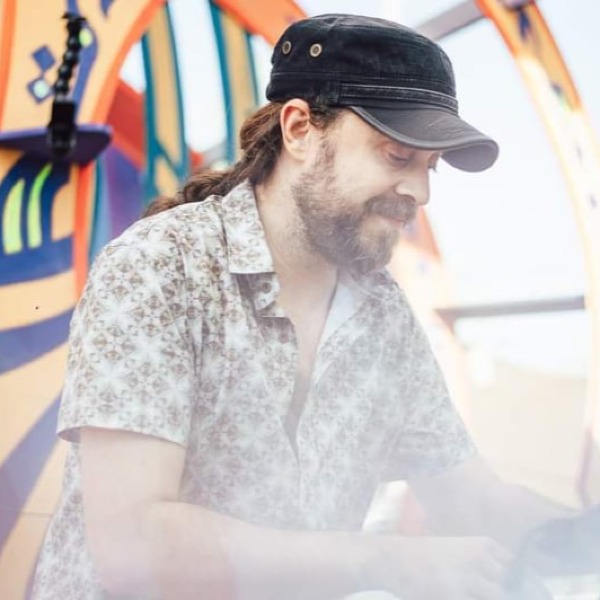 You Can Follow Kojo on:
https://beatspace-futuremusic.bandcamp.com/album/yes-i-can
https://www.facebook.com/KOJOstyleMusic/