It is a pleasure to present to you today WAO Festival, this event is happening in Italy on 14-19 August 2018 !
VISIONARY ECOTECTURE GATHERING – 5 blissful days of psychedelic arts and culture in the breathtaking frame of Central Italy
WAO Festival 2018 HIGHLIGHTS:
AMAZING NATURAL LOCATION
SHADED FREE CAMPING & CARAVAN AREA
SHOWERS, COMPOST TOILETS AND CAMPING FACILITIES
PSYTRANCE MAIN STAGE
CHILL OUT & ALTERNATIVE AREA
CULTURAL WORKSHOPS & SEMINARS
HOLISTIC & HEALING WORKSHOPS
VISIONARY SHOPS & FLEA MARKET
PERFORMING ARTS AND EXHIBITIONS
HANDCRAFTED PRODUCT FLEA MARKET
ORGANIC LOCAL FOOD STALLS
MUSIC STAGES
KALYA SCINTILLA, EAT STATIC, ELECTRYPNOSE, MERKABA, AKASHA, OKAPI, JOHNY PABLO, HALFRED, LO.RENZO, IOON and many many more
Visit WAO website for full lineup information.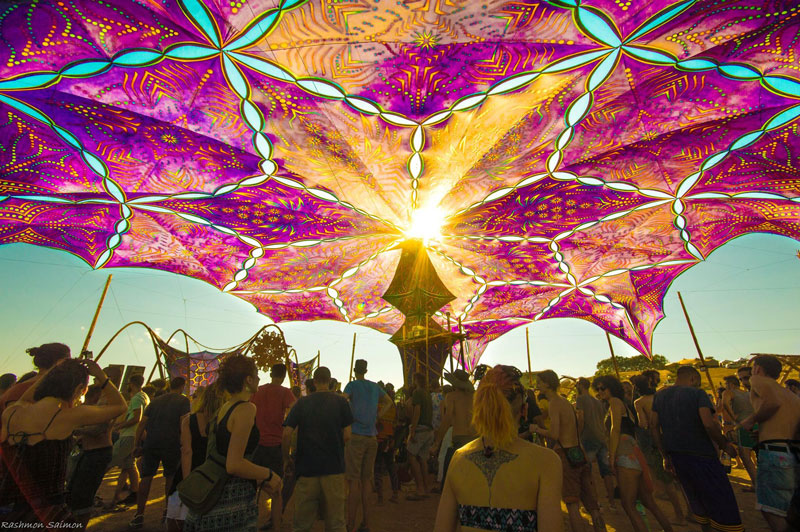 WAO MISSION:
WAO Festival aims to spread environmental awareness in order to enable its participants to live their life in a more mindful, respectful way towards the environment and its inhabitants.
We believe that permaculture is a great tool for human beings to learn how to behave and enjoy the goods of planet Earth, while respecting its balance and the other creatures.
We aim to integrate the permaculture principles into the festival experience, so that our participants can feel they're part of the natural environment hosting us. That's what "We Are One" means to us deeply.
The entire project is focused on bringing together visionary arts, eco-architecture, conscious nutrition, organic food production and sustainable energy.
We invite you to join our 5-day celebrations and experience the alternative lifestyle we propose through the principles of unity, peace, creativity and sustainability.