Dear friends,
Not a long time ago we celebrated one year since the creation of www.psybient.org. We are happy to admit that the project itself has developed a lot and its community has grown and includes many music lovers from all over the world. This encourage us to continue the journey and be your useful guide through the variety of psychedelic downtempo music.
As some of you might have noticed, we are working on new project and would like to realise one more dream and enrich website with an online forum. This will allow to have more exchange and communication, we think this will be beneficial for the community growth and development.
So today, we want to ask for your participation and help us raise funds necessary to bring this project to life and finance the setup of the forum. After 2 weeks of crowdfunding, we already got 35% funds raised and we are grateful for all our first funders, namely: olegs v., matthieu m., anonymous, sfacets, Specialmind, Abstracker Tsf, Malte207, Othmane M., Yuri P., Parviainen, Tangent Universe, Wacamolo, Aissam B., Max, Deweel, NOMAD Chai Bar Berlin, yves p., chrissobo13, Spikysworld and chupzzz.
Though, 65% are still needed. All money gathered over the campaign goal will be directed to the technical support of psybient.org forum. So don't be shy – $1 by each of us will make this project happen very very soon. if we gather funds before 15 december we can have the forum up and running on the new year eve !
Participate and receive music from our partners:
We have prepared a detailed explanation of what we want to do and how, please visit the following links to know more, contribute and share the information:
https://www.indiegogo.com/projects/psybient-org-forum-crowdfunding/
https://www.facebook.com/events/805147716173993/
Get notified about the forum opening:
Do you want to be the first to be notified about the forum opening? Please subscribe below.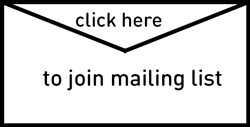 Forum fundraising partners:
We would like to thank following labels for supporting our crowdsourcing campaign and providing music to be used as perks (aka funders rewards): Altar, Cosmicleaf, Dreaming Awakening, Dubmission, Green tree, Virtual, Maia Brasil, Merkaba, Microcosmos, Mikelabella, Mystic Sound, Ovnimoon, Sonic, Loom, Spaceradio, Suntrip and Trimurti Records.