"Electric Sheep is a distributed computing project for animating and evolving fractal flames, which are in turn distributed to the networked computers, which display them as a screensaver."
i am a use of ES since many years, it attracted my attentions around 2005 i believe, and i was amazed by the great quality and seamless blending from one image to another, it was definitely an intelligent algorithm doing that…. I think it was my first contact with Artificial Intelligence and computing
i had it as my screen saver (SS) for many years… few years ago, i stopped using it as SS because i wanted to save energy and simply turn off screen after 10 minutes of inactivity.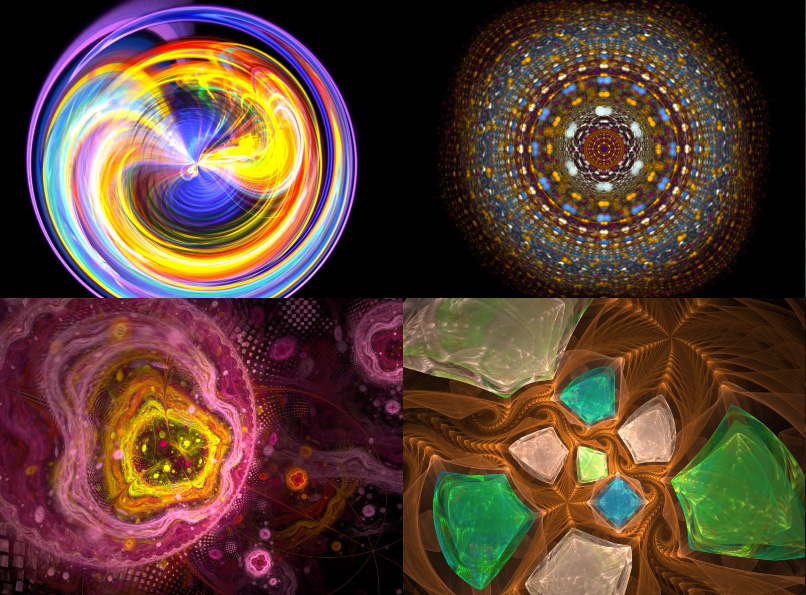 I was still using ES when i wanted to add some automatic visuals to the parties that i organized. Very recently ES master mind – Scott Draves released a new "premium" version of sheep, called the "Gold Sheep". It is essentially same type of visuals but 10x better. I am using it since a week and i LOVE IT, the quality and resolutions is so much better, with premium version ES becomes HD and widescreen. Furthermore, they move in slow motion, with double the resolution in time.
Now as i have two screens, i started to run it in full screen on one of the screens, while making music on second one. It is such an experience watching those shapes moving and constantly morphing from one shape to another.
ES is open source software, simple "old" version is completely free to use, if you want to try gold it is subscription based, the price is affordable and you can cancel it anytime.
learn more @ https://gold.electricsheep.org/ also read my interview with Scott Draves (Electric Sheep) that i published some time ago
written by Gagarin
(if you want to share your stories with the world – join our team – contact us with your ideas)
p.s.
Electric Sheep project also have a great gear to buy, have a look: