Today we are chatting with Blue Tunes Chillout, a sub label of Blue Tunes records, music label from Germany established 2006. In the 2016 'Best of' poll, Blue Tunes Chillout was on the 6th position in the best label category, compilation 'Winter Chillout Box' was 7th in the best compilation category and an album by Alpha Tek & Nortoel reached 8th position in the best album category. In case you are not overly familiar with this label, here is a short official label presentation provided just for you:
Relaxed grooves for those epic party moments beyond the dance floor, music for journeys to Inner Space, and inspirational soundtracks for the easy-going side of life: That's what Bluetunes Chillout is all about. As an offshoot of Bluetunes Records the label has a truly progressive agenda: Provide a maximum of listening pleasure by keeping up a constant flow of innovation, and a reliable level of quality. To do so, Bluetunes Chillout relies on it's well-established network with outstanding producers from music genres like Chillout, Downtempo, Ambient or Chillgressive. At the same time, the label is always on the lookout for new trends and fresh talents. Deep, intelligent and open-minded – these are the most important keywords to describe the philosophy of Bluetunes Chillout.
Interview is made by Gagarin Project on 01/05/2017
Hi, thank you for finding time to answer our questions.
Hello! Thank you for your great work for promotion of downtempo music! You do a lot for it and we all – labels, artists and listeners – really need to thank you for connecting us, for creating so special space for ambient lovers. We wish you good luck with new site design and many more successful projects and events.
Thank you, this kind of kind words motivates us to continue ! And of course gratitude to you for donating to our "new website funding"campaign.

When and why did you start Blue Tunes Chillout project ? Tell us something from the history how it all began
Blue Tunes Chillout was technically started in 2015 just two years ago. But for real it was started a bit earlier maybe in 2009 when Blue Tunes Records released it's first downtempo track produced by Koan. At Blue Tunes we were actually always fond of ambient and psychill music and it was real luck to meet and sign guys from Koan project because they are true magicians of sound and their music is absolutely unique.
So we can definitely say that since 2009 there was downtempo division at Blue Tunes Records. And to the year 2015 it developed enough to grow up in self-dependent label and get it's own life.
Do you think your label is a part of global psytrance scene or you prefer to think that "chill" music is in a parallel universe and that is not directly connected or influenced by trance ?
Being huge trance fans and producers in Blue Tunes Records we are feel strong connection of upbeat trance scene with chillout repertoire very well. But it is big question what means "to be a part of something" or "to include something". Trance and psy events are places of meeting for people and celebration of life so upbeat highly danceable music is far more in-demand there and seems to be in a lead. But it have nothing with being more rapid and artistical. Yes, we all see that chillout areas are not so crowded at festivals as main floors. However we also know how diversiform downbeat music can be and how deep and psychedelic it can appear. Since the very beginning of electronic sound slow and atmospheric music was a whole creative universe for many outstanding composers. And now it is growing a lot nearby all the surrounding of different styles and genres of varied electronic music. So you can think that downtempo is just a part or derivative of mainstream upbeat scene. Also you can decide that it is distillation of all great thoughts moves and musical and composition methods and tricks in the scene. Anyway the main thing you should know about downtempo that it could be wonderful and beautiful enough to take your heart forever.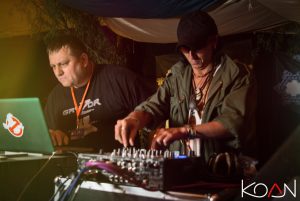 Which artist do you have in your catalog and how many releases you have?
Nowadays we have about 20 great artist of very different sub-genres and with very original sounding. To be bit systemic let's speak in terms of beatless ambient or near to it, psychill and similar dynamic downtempo and music with a break rhythm in a sort of dubby style.
I will tell shortly to give you just a shape of what is going on and the rest you can learn from links on our resources in this text.
Natural Life Essence (Argentina), Jule Grasz (Germany), Harold Sleeper (USA), David Mat (France), Heliocentrism (Poland) and Kiphi (Argentina) are kings of atmospheric soundscapes. Long slow exciting stories of very different worlds and moods are in their tracks. These people know how to seduce your mind and how to frighten it. They are ready to take you to a trip with their art.
Alpha-Tek (Greece), Brian Grassfield (Hungary), CinetiQ (France), Yarn (Hungary), Odiolab (Greece), Blue Lunar Monkey (Mexico), SXtheMadArtist (Cyprus) will easily switch your mood to more romantic and universal. With nice melodic psychill tracks they help you to refresh yourself both in the heart of hot festival or in your cozy bedroom.
Floating Spirits (USA), Spiritjack (Japan), Cosmic Touch (Finland) and Logical Elements (Romania) will make your want to move your ass with groovy dubby tracks. They are all very different and represents a wide range of sound experience from lazy sunny mood to harsh experimental composition.
And of course Koan (Russia) our first downtempo artist which is true gem in our collection.
As you can see Blue Tunes Chillout is a label that connects artists from all over the world and performing almost in every downtempo subgenre to bring you cutting-edge experience of what contemporary electronic downbeat scene is.
For today we have produced bit more 50 releases and plan to release 20-25 more this year.
To have a glance at label's releases please refer to our playlist at official Blue Tunes youtube channel.

Do you release CDs ? Do you think this physical mediums are still important ?
No, we do not release CDs or USB tokens anymore. Actually Blue Tunes Chillout didn't ever releases music via physical mediums. At Blue Tunes there was last CD release back in 2014 and since we have no physical releases at all.
May I ask you, why the label music is not available on bandcamp ?
Our label is up on many different platforms. Beatport, spotify, itunes, google play and many more. It is a base that we were used to use with major Blue Tunes label. First two years of running we had to organize things concerning music, artist pool and releasing. Now when some first steps are done we begin to check other sides. Maybe after some analysis we would decide to start bandcamp account for the label. Follow us at Facebook and you definitely don't miss any important change in life of the label.
Don't underestimate bandcamp platform, i know personally many people who buy exclusively on bandcamp. I buy ()% of music on bandcamp and only when i don't have choice i go to beatport.

Tell me about online streaming, which platform do you use and how do you like them ?
Streaming is on fire today. We are at all major streaming platforms as are Apple Music, Spotify, Deezer, Napster, Tidal. To be true media streaming in our segment of music today is more profitable than downloads. After crash of CDs era and last financial crises there are a lot of changes in the music market. Streaming is getting higher and higher and the rest is very low.
What do you think is most important for a label to have a success ?
Today electronic music label's role is slightly changes. We can see how elder links and connections are no longer wanted and how new rules begin to take their role. Nowadays there is no insurance that it is even possible to start label from scratch and get it successful in reasonable time. We really don't know what it depends today to be a successful label in terms of sales. It seems like nobody knows.
But is the money only matter? In our eyes the main thing for label is to be sort of medium for artists to meet their listeners. So many different music of different styles is releasing today that you will definitely lost before finding something that is close to your heart. So in Blue Tunes Chillout we are collecting best artists in this genre from all over the world to offer you full spectrum of today's best electronic downtempo. You may like one artist more than another and you even may like to move to another label further… But if you choose to stream any playlist or download any compilation or mix from Blue Tunes Chillout you surely get high quality and modern chillout sound of all moods and colors. Then you can pick up your favorite artist and follow his or her releases.
So we are here to give you section of ambient psychill chillgressive psydub and similar downbeat music selected with love and with good taste. Selected by people who are in this scene over 2 decades. Though one's music preferences are really just a matter of taste but we know what to bring you to satisfy your demand.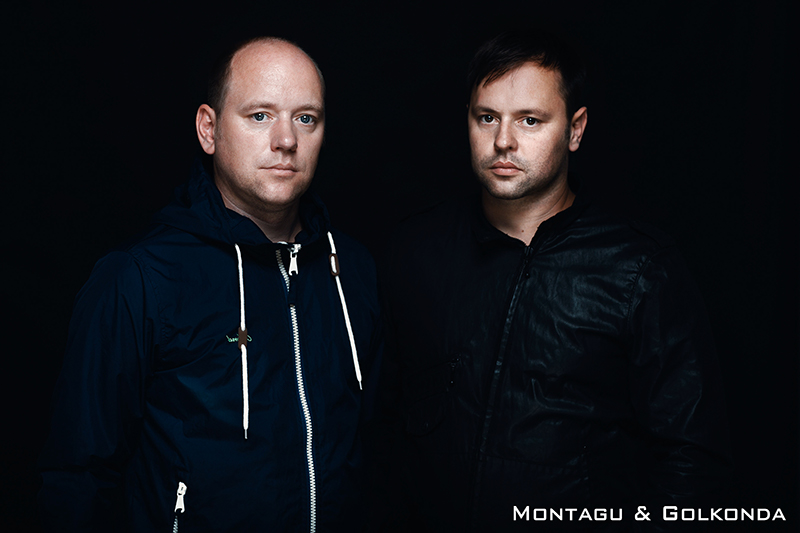 What do you think is most important for an artist to have a success ?
Artist is a person who is making art, isn't he? So he or she has success his or her own way. We don't really know what it feels like for certain person.
But from the point of successful promotion as artist we think you should find delicate balance between being mainstream and original the same time. It is vital to be original and produce something unique something that will catch listener. And the same time you should sounds familiar to people's ears showing them some connection with that material that they have already listened to earlier. We are not living individually in fact we are all connected by one huge cultural field and we should use it to entertain each other. We think it is the main point that artist should hold on to become successful today. And of course you should to be super aspiring person just to be able pass through all obstacles. All Blue Tunes artists are great examples of these two qualities in fact.
A release is a big investments for everyone. Artist spend a lot of time crafting their art and making tracks, labels take care of mastering and distribution. What do you think is the "optimal" revenue share 50%-50% or ….. ?
There can be as many ways of cooperation between artist and label as you can imagine. There is no any limitation and every your agreement can work perfect or don't work at all. As everywhere else in our life everything depends on honesty decency and good will of participants of relationships. You can have great conditions as artist that you have signed by yourself and still be unhappy thinking that you deserve more. And you can be happy with very average agreement and just do not think about reconsideration of it because you have good connection with your label manager. Same to the label. You can release great artist with popular music and have nice income without any problems and you can release another one not so good but who needs 200% of your attention with bunch of caprices and constant grumbling.
In Blue Tunes Chillout we believe that 50/50 is the best way to deal on this scene. Our label is home for mostly young artists whom we choose to provide them a strong platform for good start. We believe in their talent and ready to wait while public taste their music. And we trust them and believe that they will stay with us further.
Do you have label DJs, who are they and what is their role in a label ?
Yes we have few people whom we entrust to make compilations and set up mixes for the label. First of all it is one half of Koan – great producer and elder friend of the label – Klaxer. He has perfect taste in downtempo music of all sorts and kinds so majority of our compilations have been collected by him. This guy knows what nice playlist should sounds like.
Also there is dj Vaparone (Daddy Has Hanged, Syava, Sovi) who have mixed a set of label's material. He is experienced dj and sound engineer from Russia. He have made good carrier working on a radio so you surely need to give his set a listen or two! You'll not be disappointed.
All in all we consider cooperation with djs as rather useful for us because our aim is not only to release music but also to create a cool flaw that you will be hooked by. This year you'll face more original compilations and mixes from our djs. We're going to release some great stuff for sure. don't miss it!
Specially for this interview one of our djs – Voice of all – have compiled and recorded a mix that shows some darker and unusual sides of label's releasing program. Try it to experience mixed emotional states and taste cutting age of modern experimental downbeat/downtempo.
Booking and gigs seems to be the only serious income generator for artists. As a label do you take care of your artists bookings ? Do you receive a regular demands from event organizer to propose them artists or you leave this mission to artist.
Booking is very special activity and we necessarily will develop this part of the label work further. Now it's working in somehow demo mode but to the end of this year we will have it working with might and main. We are not with head in the clouds about this because we are generally familiar with current situation on the scene and especially in downtempo division… But things are changing and having good booking facilities for our artists is one of closest aims for Blue Tunes Chillout.
Many artists contact me to advise them a label. What is your policy or music vision ? What kind of music you accept and what don't ?
Haa! It is very tough question! As commoners, we like very wide range of music but as Blue Tunes Chillout team we have to limit ourselves with more specific frames. So if you want to release via our label you should perform in various electronic downtempo subgenres as are ambient/psybient, chillgressive, chill/psychill, dub/psydub, lounge etc. It is about style.
But First of all, you should have fresh musical ideas and great sense of building atmosphere and creating listener's mood by your music. We think it is real matters. Among others we have in our roster some guys with very experimental sound but we like it and we believe in it.
What is the correct way to submit you music demo ? (would be interested to know in which format would you like to receive media)
There is nothing easier that to send us your demo. Just visit our Facebook page and get contacts there.
And you can use any popular format Wav, flac, mp3, wma or anything else. Just remember that more rare format you use more time it takes from us to find proper player for it. The main thing it is quality of the record for sure. Please send us finished well-crafted works to have a chance to be chosen by our team.
Is there any labels that inspire you ?
There are lot of labels that we like. Some of them have gone and some are working right now next to us. We trying to learn from them and always happy to see their progress. But if it comes to inspiration it can be something like Eye Q, Anti-Zen and Denovali.
What are your plans for future ?
Our plan is to find and release the very best chillout music in the world. It is for sure. It is our ultimate goal as the music label.
And while we don't get it we doing very best of us in promoting and selling our artists to let them grow and to become best chillout artists in the world one day.
Briefly it is just like this.
Where is it possible to listen to label catalogue ? Where would be the best place to listen to them all ?
We strongly recommend to subscribe us at Spotify because it is most easy way to have all our tracks always with you. But if you are dj and need full quality material you have to check our section at Juno downloads or Beatport. There you find every track by our artists ready to download in WAV format. Also we are up at Itunes, Apple music, Google play, Napster, Deezer, Tidal, Amazon etc.
The best way not to miss our releases is to subscribe our Facebook page. Every time we release something out we post it there with hyperlink to all platforms at once to let you choose your favorite one.
Thank you for your time ….. if you wish to transmit a message to our readers please do it
Thank you again for your great website and many efforts that you making in promotion of downtempo scene. We hope your updated design will work perfectly and gather every single person who is in this kind of musical stuff. And we hope our scene will grow from year to year and many great releases are waiting us ahead.
Links:
FB https://www.facebook.com/bluetuneschillout
SC https://soundcloud.com/bluetuneschillout
Spotify https://open.spotify.com/user/bluetunesofficial/playlist/5ZasmxnP5crFMzxKXBZhAR