Friends,
Today we would like to share with you something special! In 2013, when we started psybient.org, we wanted to create something that had never existed before; a place dedicated to 'downtempo' – also known as 'psychedelic chillout' – music lovers. We were pretty sure we were the first to do it, but later we found out about the Chillbase.org website. This project and site were active in 2009-2010, but unfortunately later stopped activity.
As for today, the site is not accessible and it looks like almost all of the content is lost. The good news is that we have managed to restore some of the information, and we share it with you here. In memory of Chillbase.org, we would like to introduce the first "restored" interview from our new category, "anthology".
original Interview with Makyo (Gio) written by Martin Woods on 2nd November, 2009
Over the last two decades Gio has evolved a concept of fusing the traditional with the modern. Where Oriental and Arabic acoustics melt into ambient electronica, breakz and dub. Incorporating themes drawn from Zen philosophies and questioning social media programming he has a variety of projects running in Tokyo. As a solo artist and DJ under the moniker Makyo, a band Padmasana, his label Dakini Records and his event Dakini Nights where as well as the Dakini artists and belly dancer's theres the elite dj's of the ambient scene such as Ishq, Adham Shaikh, Niyaz, Karsh Kale etc.
Which artists influenced you in creating your sound?
It was some combination of Eno & Byrne's "My Life In The Bush of Ghosts", Sheila Chandra's "Quiet", C Cat Trance's 12″ stuff, African head Charge's "Songs of Praise", and the first few releases by The Orb. "My Life In The Bush of Ghosts" especially so. I felt that record opened up a whole new realm of music that no one was exploring. (Even though it too me about 6 years to figure that out!) Also, Peter Gabriel's album "Passion" (the soundtrack to "The Last Temptation of Christ") — that really opened a lot of doors for me, I discovered so many great musicians and musics –from Turkey, Armenia, Egypt, India, Morocco — all from that one album and its companion, "Passion Sources".
Also, about the time I was working on my first demos, I heard Banco De Gaia's "Desert Wind", and the first singles by Transglobal Underground and Loop Guru on Nation Records — they were quite encouraging, showing me that what I was thinking about was in fact quite possible. I came from a band/live music background, and was just sussing out the electronic music aspects, how to create these sampledelic dubscapes, and these trax showed it could be done… so respect to them.
I just played a set after Toby (Banco) at the Beloved festival this summer, and though we'd met before, it was rather amazing that it was the first time we'd even been on the same bill together, after all these years! Hard to believe…
Your music features a lot of ethnic instruments from various Eastern cultures are you a multi-instrumentalist personally and do you prefer to play the instruments along with other musicians as opposed to using samples?
I had to quit playing stringed instruments due to an injury, so I'm completely on the production side these days, although I still play a bit of percussion and, of course, keyboards. In the studio, I'll work with samples, or record musicians and edit them later, it's all good. Some tracks I'll really want specific musicians on (like "Skin as Soft as Starlight" on "Swara Mandala"), others I'll just work in a more collage-type style. ("Parandeh" on Tribal Matrix 2.) Whatever the track requires. I'm a bit tired of hearing the same freaking sample cd vocals on track after track, though, so I tend towards recording my own stuff these days…
I've just re-started Makyo as an actual live act, and the line-up includes three musicians — on santoor, saz/rebabr, and tabla/darbukka — a really great mystical dancer, and myself on real-time programming/dub-mixing/samplingkeys/etc. Part of my goal with this line-up was to do live electronic-acoustic dub with no laptop involved, because –IMO — it's dead boring to watch, and takes you out of the stage/audience and into your little screen. I'm dub mixing in an Adrian Sherwood style, while also mixing/arranging the grooves on the fly, and also programming new parts real-time in response to the musicians…trying to keep it as live as possible, not just "press play" and tweak efx
Could you explain the concept of the Dakini Nights promotion?
It was originally a platform for the type of music we were doing — cross-cultural hybrid exotica, east meets west, acoustic meets electronic — because nobody else in town understood or supported the idea. It was a very chill vibe –ambient djs with sufi or Indian classical music — so from the outset I had the idea of throwing in dancers and vjs and more, make it more of a total experience.
The ambient dj thing just wasn't working, nobody would come out to listen to that music in a club once the E craze was over; people liked to chill at home, but a club on a Sat. night with a couple of guys playing deep chill just wouldn't work. So I thought the live music and performance aspect would make it more dynamic. We're less ambient these days — more like a big wave from chill to dance sets and back down to a morning raga — but we've kept the total collaboration aspect between live music, dancers, vjs, djs, live-painters, henna artists, and of course the people who turn up.
We featured oriental, Indian, and Balinese dance, but the bellydance stuck, 1.) because our regular dancer Mishaal is so incredible and unique and working from such a deeper place than so many bellydancers out there, totally improv and in synch with the music, and 2.) because I liked the idea of featuring an aspect of arabic culture that was sensual and seductive. Along with the music and the sufi aspects, it showed that there was this whole other side to mid-eastern culture, not just fundamentalists and fanatics.
Anyway, it was a popular aspect of the party, something we became known for, so I've pushed that aspect a bit more… bellydance is HUGE here in Tokyo now, though, so if anything we are pushing in new directions now….
The label –Dakini — and my music have really been inspired by female energy, muses, and I felt the dancers were a good way to bring that energy to a predominantly male musical scene… not for some politically correct reason, just for balance, and because as a musician, nothing is better than seeing your music immediately captured and expressed by a dancer….
Are there any plans to/Do you take the promotion abroad?
I've been dj-ing a bit overseas the past couple years — again finding the time is the hard part. I'm hoping to tour the festival circuit next summer with the full live band, so anybody reading this who's interested should get in touch ;-) I'd love to do a full Dakini Nights event somewhere outside Japan, but it hasn't happened yet. The Beloved Festival (in Oregon), organised by Elliot Rasenick, is pretty damn fine, and this year's line-up — which included Hamsa Lila, Desert Dwellers, Stellamara, Beats Antique, PhuturePrimitive, and much more — is about as good as anyone could expect from this tribal-hybrid-fusion scene…
Which artists are currently exciting you?
I really like Drumspyder's stuff, sooo groovy, always fun to play out when dj-ing. His full album will be out on Dakini early in 2010. (Though due to the ripping situation getting so out of hand, our output is and will continue to be way less than before. It's just getting to the point where it's not sustainable to release music.)
Helios — on the Type label — is about my favorite artist of the past few years. His albums "Eingya" and "Caesura" are simply brilliant.
In Tokyo, I'm really into Blast Head's freestyle electronica, and Rain In Eden's silk road fusion… RabiRabi are also this amazing tribal-trance trio, entirely live drumming with shamanic vocals and some efx that just has this amazing energy to it…
Beyond that, the albums/trax I've been listening to a lot lately are:
Desert Dwellers: "Roots"
V.A. : Hope comp.
Hope Sandoval: "Through The Devil Softly"
Hamsa Lila: "Gathering One"
Janaka: "Pushing Air"
Beats Antique: "Contraption"
Solace: "Opium Head"
Cowboy Junkies: "Beneath Your Covers 2"
Intrusion: "I Knew Happiness Once"
Goldmund: "Corduroy Road"
Paddy Free: "Karekare"
Van Morrison; "Astral Weeks"
For those who are unfamiliar with the Dakini sound where can they hear your music?
Our website (http://www.dakinirecords.com), obviously. And we have some full trax up on our MySpace page, which will be updated soon with some new ones:
http://www.myspace.com/dakinirecords
SomaFM plays our stuff fairly regularly too ;-)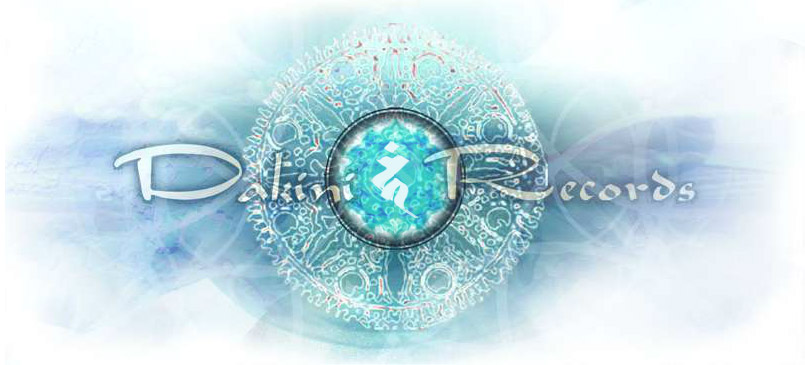 Links:
http://www.dakinirecords.com
https://www.facebook.com/pages/Dakini-Records
http://www.myspace.com/dakinirecords
https://soundcloud.com/dakini-records