Today we would like to bring your attention to one of the best psychedelic festivals in the world – Psy-fi Festival in Netherlands ! Started as a private birthday celebration, now this event has all the important festivals elements and more: great vibe, high quality audio experience, great location and 15'000 open-minded music lovers and travellers. This event has so much to offer.
I have been following the project since early 2014 and i have to say that this is THE festival to be, culturally diverse, rich on activities, a transformational place. This year psybient.org became an official Psy-Fi ambassador for Europe and France. If you plan to come this year – please buy it from our "affiliate" link and in this way you will not only support us but also we will send you a copy of our future VA scheduled for this summer.
Interview was made by Iurii aka Gagarin Project.
Hi Rob, and Psy-Fi Team, thank you for finding time to talk to us. Your festival is relatively new, there have been only 5 editions, but it is already one of the biggest in Europe. I had a chance to participated two times in it and i have to say "Bravo ! Thank you for excellent job and multiverse festival experience " !
What has inspired you to make festival?
– Well, that question can be answered very simple; the scene itself :) I discovered it in South Africa by chance and immediately felt that this scene had something special to offer. Much more the just a party where you could go to get wasted. It was a spiritually awakening experience that connected with me on a very deep level and changed my life for good.
Did the festival already reach your ambitions, ideas and expectations ?
– Expectations yes, as I never had any, just wanted to facilitate a great experience for the visitors. As for ambitions and ideas, no; we strive to make the perfect festival experience and that never happens as there are always limitations in life, so that is a never ending story :)
Your festival is international, how many % foreigners did you have last year?
– About 80 %
What do you think make people travel and join your event?
– About that I can not be sure, but my guess would be that the reason for that is that Psy-Fi has a lot to offer, the location is fantastic with the beaches, forests and lakes. We host several stages with music varying between Chill-out, ambient, Psytrance, progressive, forest, dark, Hitech to world music. Besides that of course there is a lot of attention to art in every form and the personal growth aspect is something we take pretty serious as you will find out once you step on to our Sacred island.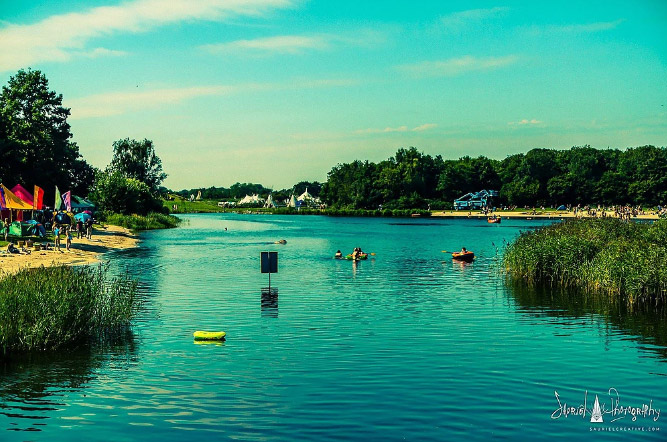 What makes your festival different from others? Some people see advantage that it is possible to buy magic mushroom and smoke pot in holland. And that's definitely an attraction. What to you think about this ?
– Yeah well, the Netherlands are quite progressive when it comes to drug laws and since drugs are an important part of almost any party I can see how that would be an ease to the minds of our visitors :)
What shall we expect new in 2018 edition ?
– It will be a completely new festival, totally set up in a different way. I can not tell too much about it yet but we will in the months to come. The alternative stage upgrade was a great success last year so we will keep on upgrading it more and more. The same goes for the chill-out and most other aspects to the festival actually. Progress must be made with every edition and the most important thing is that the visitor has an increasingly better experience year after year.
I suppose some people have the illusion that making a festival is a piece of cake, and i have seen many failures. So i would like to ask if you for some info on this : What are the biggest difficulties for festival preparation?
– It's not a piece of cake for sure but if you put the right people together it's definitely doable. The biggest difficulty we face each year is actually our one neighbour that has made it his life's mission to destroy all festivals on our location. So far we fought around 40 court cases with him and there is no end in sight. His true motivations are unknown and there is no form of decency or compassion in his actions. Other than that it's just hard work and enormously satisfying when it all comes together that one week of the year :)
What are the biggest difficulties during the festival?
– Not to go out there and dance myself :) (even though I sometimes do)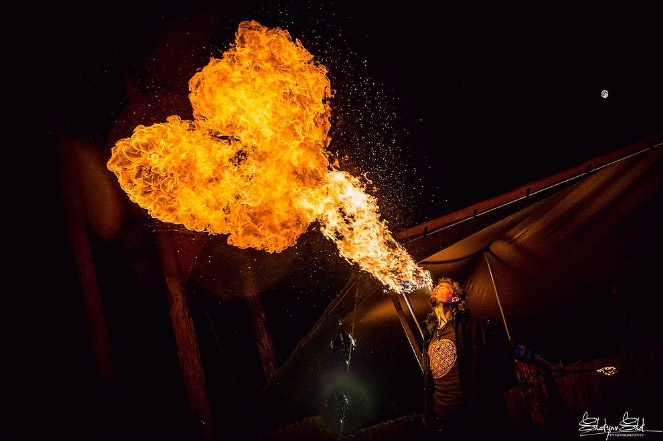 # MUSIC AND CHILL
How many stages do you have this year and what are the musical genres that will be presented in each of them ?
– Chill-out stage – ambient, chillgressive, chill-out.
– Main stage – Progressive, live trance bands, Psytrance, full-on, forest.
– Alternative stage – Forest, Dark, Hitech, Psycore
– Global theatre – live bands performing world music of all corners of the world.
– Jam stage – live music and who ever wants to join in can do so :)
How important is the chillout stage for your festival?
– Very Very Very important :) I could not imagine a Psychedelic festival without it. It is THE place where I would always go to get back to my senses, ground and rest. I imagine the same for our visitors.
Tell us about the location / structure of your chillout stage?
– It's situated on the beach and directly behind it there is a small forest with lost of chill spaces. It's a custom made free form tent with bamboo poles and a campfire in the centre. It's decorated with natural materials only found in the area. It's important that all elements are presented there, earth, wind, fire, water.
What is the musical concept of this space, is it evolving from year to year, or you have a steady vision ?
– That's a pretty steady vision indeed.
Who are the headliners for this year edition?
– That I can not tell you yet :)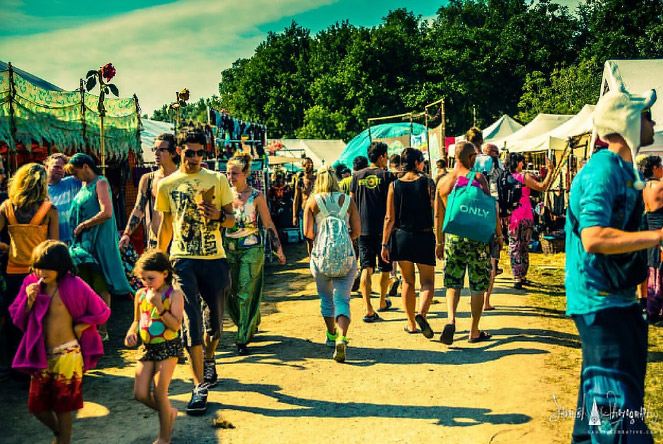 What is the most challenging in making chillout?
– I'm quite the perfectionist so I always see things that I don't like or that seem to be out of place. 'That light seems off balance or what is that piece of plastic doing there' kind of things and I can be absolutely frustrated about those things but there is not always something I can do about it. Dancefloors are sacred to me and I can't let go of the feeling that I have to make them perfect. I guess that is a big never ending challenge.
What are the biggest expenses for a festival: location rental, decoration, security, music lineup, other art expenses, promo/communication)? If possible give some ideas in %.
Hmmmm. Well, there are many, many, many expenses and we try to find a good balance between ticket prices, bar prices etc to keep the festival affordable while on the other hand delivering the best experience possible.
I am not going to give you percentages, but I suppose everyone can calculate how much 140 Euro x 15.000 people is, plus the bar and then I can tell you that we then still don't make much of a profit, in fact, we often lose money. So that gives you the other challenge of producing a big festival.
What are other activities that you have at the festival a part of music ?
– There are many live performances to discover, campfires to sit by, lakes to swim in, forest to explore, mushroom ceremonies, yoga, meditations etc etc.
What are other festivals that are an example on inspiration for you ? If possible tell us what do you like about each of those festivals ?
– Inspiration can be gotten from almost any festival as you will always find a good idea that you never thought of at any of them. Can be from how they run their barrs to a super cool deco concept, you name it.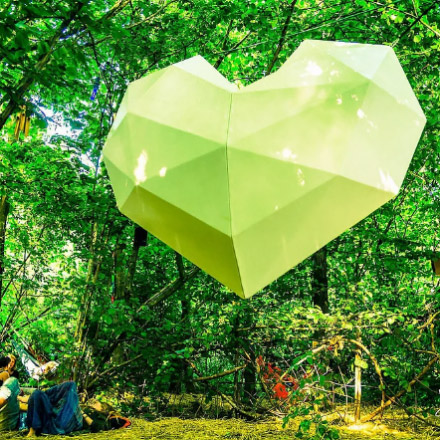 The summer is very charged with festivals in summer, what do you think about concurrence between different festivals ?
– I think in this scene there is a very healthy form of competition going on. Every organiser has to survive and needs to sell his/her tickets but in the same time they all seem to be very much understanding that you are stronger together and that helping each other out is better than fighting against each other. Besides, we all depend on the same traveling community of visitors.
What message would you like to send to people who will join this year edition?
– May the weather be with us and may you find what you came looking for :)
Links:
Next edition is scheduled on 15 august 2018. For more info visit official FB Event page and website https://www.psy-fi.nl.
Psybient.org is an official Psy-Fi ambassador for Europe and France. If you plan to come this year – please buy it from our "affiliate" link and in this way you will not only support us but also we will send you a copy of our future VA scheduled for this summer.