Marilena Samantoura is Sesen, a widely experienced musician from Athens, Greece. Her journey producing electronic music began in 2005, and she has been gifting the listener with versatile psychedelic soundscapes that invite either relaxation or gentle movement.
Her debut album 'Juju' in Merkaba music, defined as a cognitive expedition to the folklore, bizarre incantations and rituals across the magical lands of the African West Coast, is a wonderful result of these years digging into sound.
We are very happy to have a conversation with her today about music and all that is around it.
Interview by Shantiago on 10/10/22.
Hi Marilena, how are you? Thank you for taking the time to speak with us. Are you spending these days in Athens? I guess fall season is colourful in the city.
Athens is beautiful during Fall, but I also like spending time in my hometown Chalkida, located in the magical island of Evia.
What does Sesen refer to? Is there any story behind the concept of your project?
Sesen is the lotus flower often depicted in Egyptian artworks. The flower closes up at night, sinking below the water as it rests, and then reappears at daybreak. Because of this, it has been associated with the sun, rebirth and life itself and this has been very inspiring for me.
We sense a wealth of experience in your musical journey. Could we know about your origins as a musician?
My journey began at a very young age with a great respect for ballet music and classical piano. As I grew older I developed a great love for opera and started taking classical singing lessons.
I often enjoyed singing at a local bar and jamming with my band in the studio. Everything changed when I was firstly introduced to Steinberg's Nuendo and music production, which made it easy for me to combine and mix all of my influences and ideas in one DAW.
Following that moment, what is your relationship with electronic music? How did you land on the Sesen project?
I always loved listening to different genres and soundtrack music, discovering new bands and styles, as well as experimenting a lot with trip hop, lounge and other psychedelic trance related sounds, such as ambient, downtempo and psychill.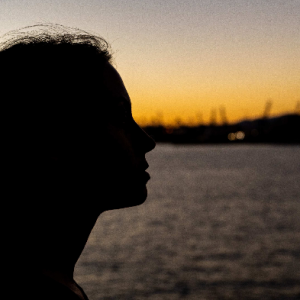 There are a lot of years in between since your first release and your first album, "Juju". Is it a result of a natural evolutive process as a producer?
I was very young and had just discovered the magical world of psychedelic trance music, so those were my first attempts to create this genre. Since then I have been evolving, experimenting with sound and production and learning new ways and techniques for implementing my ideas and inspirations. "Juju" is just the beginning and you can expect many surprises in the future!
Let's talk a bit about "Juju." What is it inspired by? What is the whole idea of the album?
It's about a magical journey. A cognitive journey of self-discovery that gradually leads into self-acceptance, freedom – bliss. It's about the inner-demons that one comes across in the task of knowing who the pure self is.
Decided to place the story into the lands and culture of African tribes since this has always been my inspiration!
There are touches of different styles in your productions (dub, trance, ambient…). Are you a fan of musical eclecticism?
I don't like boundaries when it comes to creating music. On the contrary it's the vibes that I get that drive me in the studio and make me create something new. There is always intention before my creations. Something that I have the urge to express or a melody is suddenly playing in my head. I love listening to many different styles and this inevitably follows me in my productions.
Which is your set up? Either making music or on the stage.
I work on Steinberg – Cubase Pro 12 with Lynx Studio E44 PCI Express Audio Card.
I mostly use plug-ins but I will always love my Virus synth for it's distinct sound!
I control everything via my Taktile USB Controller Keyboard by KORG.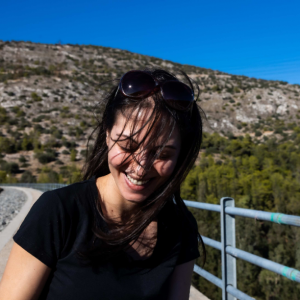 How do you see the psy Greek scene after the pandemic pause? Is there a lot going on over there?
The pandemic pause was really hard on the domestic scene, but I see great efforts by the local community to revive it. I think that the Greek scene has always had a huge potential, including both well acknowledged and established producers as well as young and talented artists that constantly deliver fresh ideas and concepts into the scene.
What are the Sesen plans for the near future?
To learn, experiment , evolve and produce new music! Apart from Sesen, I'm currently also working on different projects and planning to release some of them soon.
What do you like to do besides making music? Who is Marilena in her daily life?
I love traveling, taking big walks, reading and researching new stuff and ideas. My passion however is Argentine Tango. Similarly to music, dancing helps me to escape reality and travel to a different time and culture.
Would you like to leave a last message for the psybient.org readers and listeners?
Always enjoy music. Do what you love and love what you do!
Thanks a lot for your words. We look forward to continuing listening and enjoying the versatility of your musical creations. A big hug and see you soon!
All photos by George Kavvadias.
Listen and follow Sesen:
https://soundcloud.com/sesen-1
https://www.facebook.com/sesenmusic