Kiphi are Jose Giacovino and Juan Pablo Giacovino, two brothers from Buenos Aires, Argentina, who experiment with boundless atmospheres, underwater ambiences, and measureless soundscapes. At the same time, Juan Pablo is Natural Life Essence, a project with a similar intention and approach.
Since a first album in 2014, they have gifted the listener a good number of releases in which we can feel imagination and deep contact with the cosmos. Music that travels far and wide.
Involved also in mastering and artwork design practices, they are showing a commitment to creativity and quality. Today we feel fortunate to talk with them about music, life, and insights.
Interview by Shantiago on 16/06/22.
What are the concepts behind Natural Life Essence and Kiphi? Also, why choose these names?
N:L:E is basically to soundly represent the nature that unites us all. It comes together with my passion for reading and especially with the style of science fiction and cosmic mythology. That is why you will see known places and at the same time unknown or imagined places, naturally and organically. It tries to unite the organic and the abstract in our minds, our imagination.
I chose this name for my love of nature and the essentials of organic life. And we were invited to be a part of that essence as well.
Kiphi has no meaning in itself; it's whatever comes to mind. In good manners, of course.
What was your connection with music before launching the projects? Is your journey a long one creating sound?
Well, we started very early as just listeners, but little by little we were experimenting with our own sounds with some instruments scattered around our childhood home.
Yes, many years I guess. We started in the mid-90s, but as I always explain, always in a hidden way, as a kind of scientist in his laboratory disarming noises and sounds. Until I decided to show my soundscapes in 2014 at Cyan-Music.
During this journey, are there any musicians who have been your greatest influences?
Yes, several of them, but I guess The Orb, Fsol, Bank of Gaia, Matt Hillier's "Ishq", Biosphere. Reggae roots too.
Just by reading the titles of your songs, we can feel a strong connection to nature, the universe, or traditions like Hinduism or Buddhism. Where is all this inspiration coming from?
It's a bit of all that, on each track there is a story. It comes from what we have learned, what we have read and what we see every day. That internal energy that flows through all of us, sometimes hidden, but everything is there and can be seen.
And a simple question: why producing ambient?
My simple answer would be that thas was born naturally. As I sit in my studio, a story is born, and it's related to ambient and also to "dub". But deeper, it seems to me that ambient is the only style of music with which I can express my stories, from the most organic to the most abstract.
i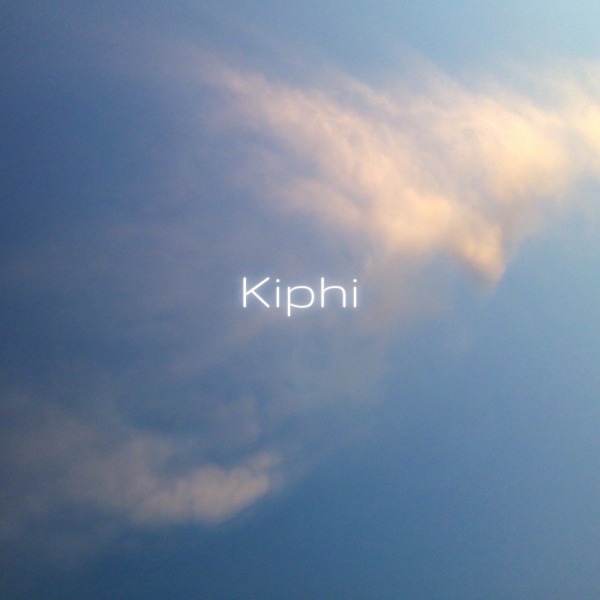 Do you think that when designing tranquil and atmospheric sounds, you aim for a metaphysical message?
Yes I think so. Although it has to do with each listener, I suppose, what you can feel or imagine. There is something very personal when you listen to music.
How do you usually work when producing a track? Do you always have a structure when creating?
Actually, there is always a structure in every expression of creativity, right? But I try not to be always guided by that. First I have a story in which I put music.
What is your software and hardware set up?
Software I use FL Studio and virtual instruments, but I like to create them too. I use several created by me, but almost always with FM synthesis or wavetable. And in hardware, surface midi 8 channels, Korg microkey air Midi Keyboard, Korg volca fm, Korg Nts1, Pocket operator tonic KO. Ipad air 2 with "Seaquence", Moog model 15 and Animoog.
You are also involved in mastering some of your records and creating the artwork, right? Could we know about this side of your work?
Jose does the cover art for "Kiphi" and some for N:L:E as well. Although most of the covers of N:L:E are mine. As for Jose's art, he uses programs to create fractals and effects.
I usually make covers of landscapes and organic or natural things, and the final mix and mastering, If it's self-released, is in my hands. I take care of the mastering and the final mix.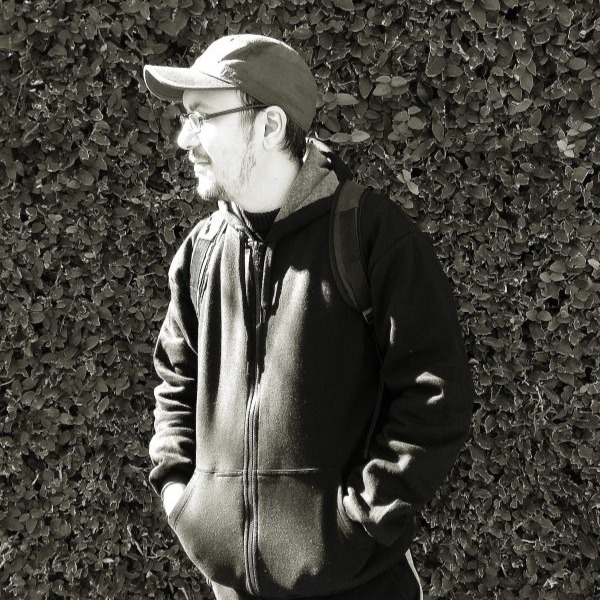 nvisibly.
How is the chill out scene in Argentina? Are there many people involved and connected? Are there many events where artists can deliver calming music?
I'm not really involved in the scene, but I can tell you that the chill-out scene here is not very strong. It is more than just techno and its sub-styles. There aren't many calming music events around here. In recent years, the psychedelic scene has been growing, but chill out and especially ambient, is something that doesn't have much of a scene. Although there are several ambient producers and a listening audience. It's a pity.
Producing ambient sound seems quite simple, but in reality it can be a challenging task. Do
you have any suggestions for people who would like to create ambient music?
First of all, enjoy making music. Then having a story is important, and finally, knowing your equipment thoroughly. I think that could help.
What do you like to do besides making music? Who are Jose and Juan Pablo in their daily life?
I really like technology and reading. I'm writing just a bit lately, but I enjoy writing.
I really like creating virtual synths. I'm not a big fan of TV, but I do watch series and movies from the 80s. I like to walk and be in the garden, planting and harvesting.
We are so grateful for your words. Now we know a bit more about Natural Life Essence & Kiphi. We will continue navigating through your organic sonic adventures. Take care, and we'll see you soon.
We want to thank you for your time and that you have been interested in us for this interview, it is highly appreciated. And thank you for giving this opportunity so that many more people can get to know us. All the best!
Listen and follow Natural Life Essence & Kiphi:
https://natural-life-essence.bandcamp.com/
https://www.patreon.com/Natural_life_essence
https://www.facebook.com/NaturalLifeEssence
https://www.instagram.com/natural.life.essence/
https://vk.com/natural.life.essence