WAO Festival is a permanent laboratory for environmental sustainability and a multi disciplinary initiative dedicated to the development and promotion of initiatives in the field of eco- architecture and permaculture.
WAO Festival is located in one of the most extraordinary locations of Italy. The border between Tuscany, Umbria, and Lazio is the geographical heart of the peninsula and a place immensely rich with Art, Culture, Spirituality, and mysteries. Within a 150 km radius from our location, you'll find an infinite number of wonders that will steal you heart and will remain engraved forever in your memories. WAO Festival is not just an event, but it's the experience of a deep journey in the culture and beauty of a territory unique in the world.
Hi WAO Team, thank you for finding time to talk to us. Your festival is one of the new festival on the map and many of us will be interested to know more about it.
When did you start this journey and what have inspired you to make festival?
Our project started in 2014 aiming to spread environmental awareness through the organization of a psychedelic gathering with a special focus on sustainability and green culture.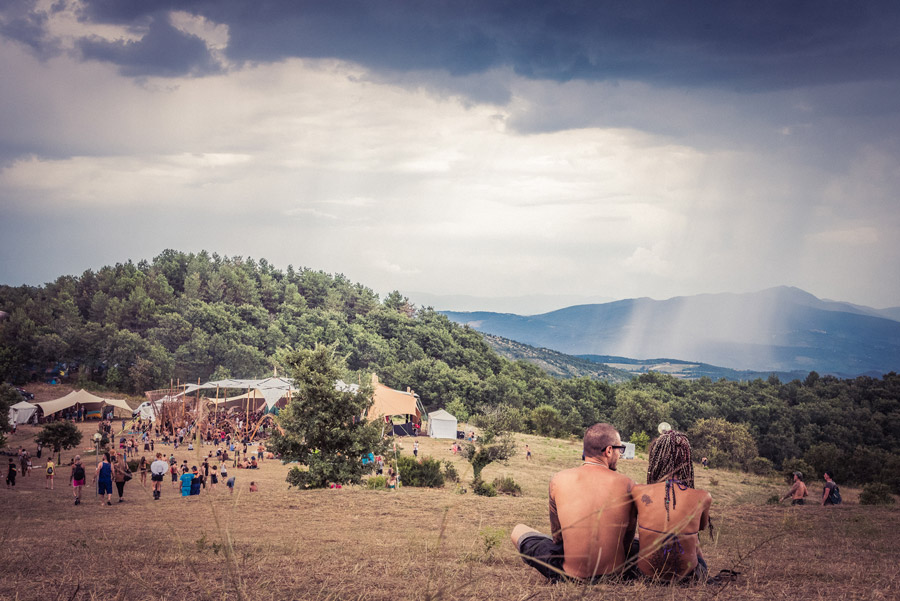 What make your festival different from others?
Location. The land that hosts us, settled on the magnificent Monte Peglia(Umbria, Central Italy), in 2018was included in the UNESCO listing of biosphere reserves. (http://bit.ly/MontePegliaUNESCO).
Concept. WAO Festival is ecological awareness through psytrance music and ecological activities, a gathering of cultures, with people from all the world.
WAO that means – "We Are One" – is a permanent laboratory for environmental sustainability: we strive to inspire our participants to live their life enjoying the goods of planet Earth, while respecting its balance and the other creatures.
We take care about nature and coexistence among human being, ourself and the others, about flora and fauna, because we are not different identities: We Are One.
More than 100 djs will play on two stages for six days, making the dancefloor the place where all souls are one.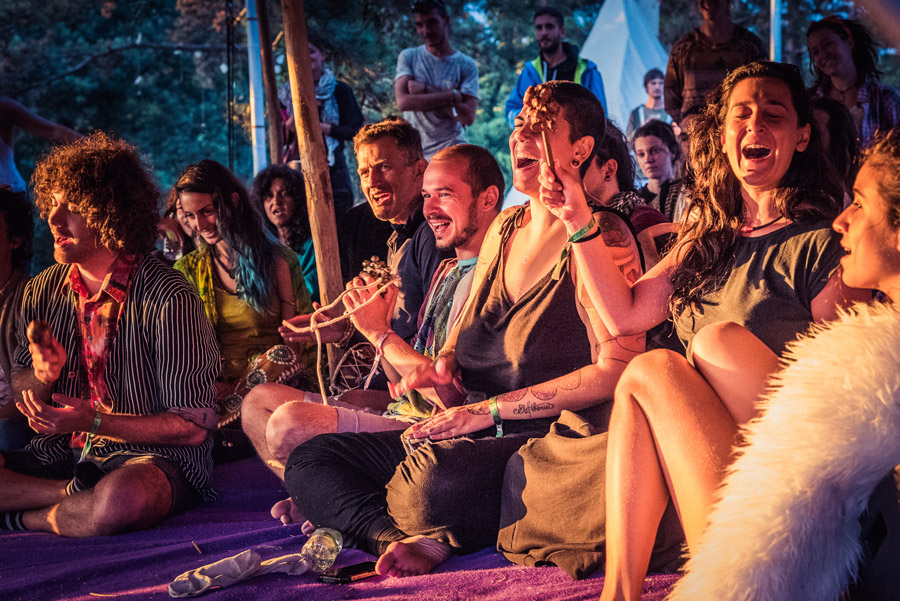 What's new will be at the 2019 edition ?
Since the first edition our sustainability management is increasing considerablythrough the concept of recycling and the zero waste. This year we are focusing on the single use plastic issue, so we will introduce reusable cups and plates. We are trying to go as green as possible in all the details of the Festival, meaning an improved waste recycling system, shuttle buses to reduce the transport impact, the use of ecological and compostable products, and many other choices that you can find on our Sustainability Policy (www….)
The Artistic Direction of this edition will explore new underground music trends, with a line up full of international artists.
What are the biggest difficulties for festival preparation?
First of all the location: WAO Festival takes place on top of a mountain, where it's always difficult organizing reception and all the facilities.
We chose to make a sustainable festival, a unique event in complete respect of the environment, an exercise of discipline very important to make the festival more sustainable year after year.
Do you have many foreigners coming ? How many % foreigners did you have in 2018?
WAO takes inspiration from all the big international festivals and in Italy there's no events like it: in 2018 there were 3200 presences and the 32% of them were foreigners.
On the basis of sales, for this edition we expect 3500 guests, with the 42% foreigners.
How many stages do you have this year and what are the musical genres that will be presented in each of them ?
There are wo stages, the "Dance Playground", where Psychedelic trance is the queen and the ReTribe Circle, that will be playing downtempo, World, Tribal, Tropical, Cumbia, Balcan, AfroLatin, Nu Folk, Jazz, Fusion, Bass, Dub, Glitch, Chill, Techno, Break Beat and more.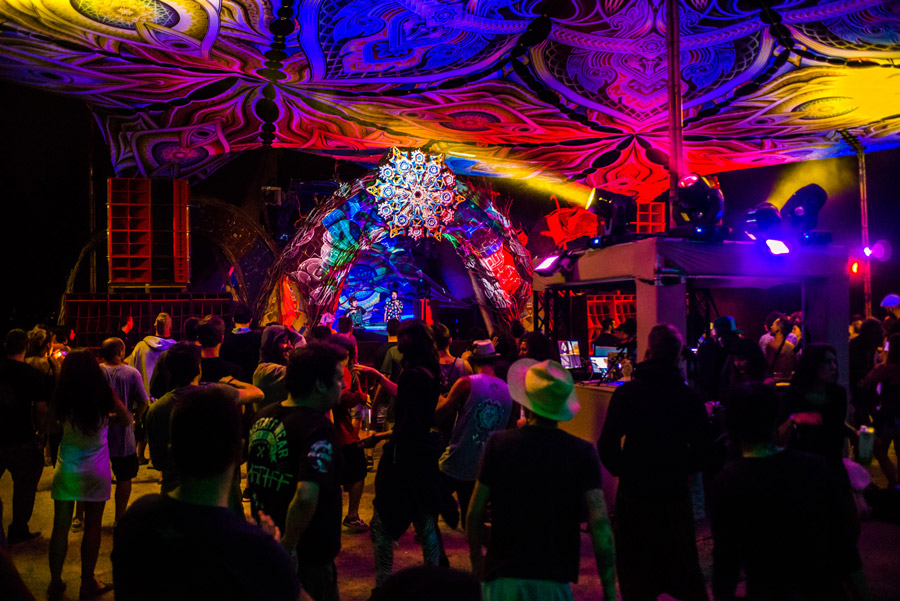 How important is chillout stage for your festival?
The ReTribe Circle is the other part of the WAO heart, a magic place on the top of the mountain. It is the circle where we meet as a new tribe, in a deep connection of souls.
What is the musical concept of this space?
The ReTribe Circle is a portal where the blend of ancestral elements with contemporary feelings opens the perception to an exploration of our inner space.
It plays many genres, Dub, Reggae and this year there will be a tribute to Woodstock, the mother of world gathering. It also includes a fusion of traditional, folkloric and organic with the electronic sound.
What is the most challenging in making chillout?
The positive challenge for the WAO chillout space is to enable visitors to appreciate different kind of music, musical experimentations and different djs and producers, already famous (AES Dana, CloZee) or more underground.
Organizing festival is very challenging task, and it require a lot of planning and a lot of finance.Do you have sponsors or your finance ?
We don't have any sponsors, WAO is totally self founded.
What are other activities that you have at the festival a part of music ?
WAO is a festival full of activities and workshop, divided in 4 main areas: Healing Area with 20 workshops (Playfight, Xuculem: cerimonia del fuoco maya, Tribu Colibrì medicine songs, Animal soul flow, etc.); Treatments area, with 13 activities (Shiatsu and Tibetan bells, Thai massage, etc.); The Sacred Space with 6 workshops (Creativity and perception, Ancestral maternal lineage, etc.); the Cultural Area with 18 workshops (Canya Viva Method, Dream Oneself dreaming, The Egypt Pyramids and the interstellar journey of Ka The Double, The journey as therapy:Vagamondo, etc.).
What are other the festivals that are an example on inspiration for you ? If possible tell us what do you like about each of those festivals ?
We're inspired by Boom Festival, Fusion Festival and the Envision Festival for their principles of respect and cooperation and for their organisational skills.
The summer is very charged with festivals in summer, what do you think about concurrence between different festivals ?
WAO is inspired by the idea of no competition, we trust in the importance of broadening a conscious and positive energy field and we believe that the presence of several festivals guided by the believes of unity and sharing is essential.
What message would you like to send to people who are hesitating to join this year edition?
You have to try it! WAO Festival is an awesome human experience for all the organizers and for guests: We Are One.
LINKS:
next edition fb event =>
https://www.facebook.com/events/2161761944097929/
next edition chill lineup =>
https://soundcloud.com/waofestival/sets/wao-alternative-stage-2019
picture report (s) from previous editions =>
https://www.waofestival.org/wao-2018-official-album-download/# https://www.waofestival.org/wao-festival-20187-album/
video report (s) from previous editions =>
https://www.waofestival.org/wao-festival-2018-official-aftermovie/
fb event link :
https://www.facebook.com/events/2161761944097929/
website link :
https://www.waofestival.org
youtube video promo or aftermovie video
video: