Today we are chatting with Counter Point!
Counter Point, AKA Shaul Hadar was born on November 10th, 1981, in Kibbutz Mizra, Israel. Shaul started playing the piano and learning musical theory at the age of 7, and learned mostly classical music, but also jazz and improvisation. Shaul has an expertise in playing the music of Frederic Chopin, the great master of piano. Shaul also studied for 3 years to play the drums.
Shaul started writing electronic music in Impulse Tracker, around 1998. In 2004, Shaul Started his Counter Point project, and in 2011 he released his debut cd "Natural Flow", in Agitato Records.
Some of Counter Point's tracks were released with: Sesto Sento (Bad Robot), Intergalactic (Navigation), Aquatica (Emotion), Gataka (Chill Bill), Marcus Il (The Full Experience). In 2013 Counter Point moved his base of operations to the spanish label, Nutek Chill, and has been releasing ultra premium chill-out and electronica music with them since.
In October of 2020, Counter Point's second album was released. "After Hours" is a polished album with 9 tracks of great music.
Hello Shaul! First of all, thank you for accepting our invitation to this interview and finding time to answer our questions.
Hi PSYBIENT.ORG, it is an honor and privilege for me to give you this interview, thanks for having me here.
What's up, What's happening in your life ?
I am currently living in Kibbutz Mizra in the northern part of Israel, with my wife and 3 year old son. I am producing a lot of music, and working on some collaborations also. As you know, life is a bit crazy these days, but I try to make the most of it.
Congrats for your new album release ! Where did you record the album? How long did it take?
Thank you so much for your kind words. I recorded and produced the album in my humble home studio.
The album contains really unique tracks which I produced in the last two years.
The process of preparing the album took around a year, and this is the place to thank Roy Engel for his great help for making this project come to life.
What sort of messages are you trying to put across?
I think my main message would be that if you do anything from the heart, good things will come.
Do you have classical music training or maybe you have gone through a music production school circuit? Can you tell about the importance of this experience to your actual skill?
I have been a professional classical concert pianist, for more than 30 years now. I had the rare opportunity to play almost all the greatest musical literature of the classical, romantical, and impressionism eras.
I have taken a great liking to the music of Frederic Chopin, and have made one of my life missions to play all of his works, which I have accomplished a few years ago.
This immense knowledge and experience in playing music gave me a really rare insight in producing better music as a whole, and I try to bring a touch of great and mature musical ideas, which I can find in music from the past.
I write music that is mostly improvised and then I work a lot of time on editing and sound. My main "musical obstacle" is actually saying less in music because I am able to bring a lot of musical elements to my productions.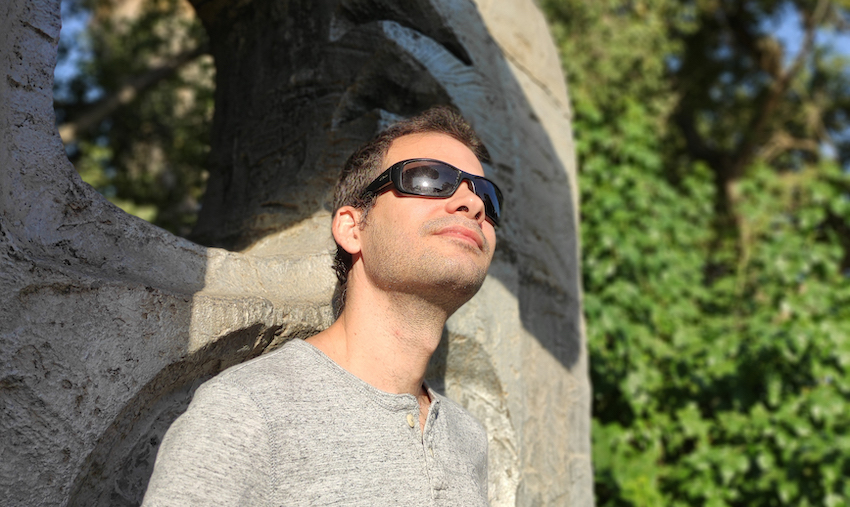 What are your inspirations in life apart from music ?
My greatest inspiration would be my family. Having a child in these times really makes you understand what is the value of having a family and people you love in this world.
What software do you use these days?
I use Cubase 10.5 Pro for my music production.
It might be a bit early to ask, but …. What can we expect from you in the future, do you already have an idea for your next album ?
I am working on a new E.P. that would be released in the next few months, and also I have a secret project that I hope will make people happy when they hear it, but at this point I can't elaborate too much, only that it is going to be epic :)
Thank you for your time ….. if you wish to transmit a message to our readers please do it
Thanks again for finding the time to interview me and ask me these questions. I would like to wish everyone a healthy time, and the best thing is to be with the ones you love.
I think that the quest for great music is one of the world's greatest mysteries, and I hope to bring more unique music that people will like.