Interview by Melissa Lara Clissold on 11/03/2018
As cliche as this first question is, I would still like to ask – why the name Gaudi? =) At first when you started your solo career in the 80s in Italy, you called yourself 'Lele Gaudi'. Where does this come from? Why the change?
Gaudi is my mother's last name, Daniele is my first name. In the 80s my friends used to call me with the nickname "Lele" (which is simply the abbreviation of Daniele), I released then my first two solo albums as "Lele Gaudi" (simply my nickname and my surname) and the other 15 albums as "Gaudi". The nickname has been removed because of bad memories attached to it.
What was it exactly that sparked your interest and desire to make music? Who or what were your main musical influences whilst growing up? Why vocals and keyboard to begin with?
From the age of 4 till the age of 19 I had some serious health problems and I was living between hospitals and my parent's house. Unfortunately I couldn't do any physical activities or sports of any kind so the only thing that gave me joy was my piano. I was playing my piano all the time, playing songs, playing random stuff, but playing playing playing! I studied classical piano for 12 years, I became a composer then I felt the need to express my inner-musicality in my own way so I begged my parents to buy me a Korg MS20 monophonic synthesizer (then subsequently I've managed to buy a Roland TR808 drum machine), it was nothing comparing to all the things that kids have access to nowadays, but it was enough to trig my imagination and start to create my own exeriments with electronic music! My main music  influences were: The Residents, Devo, Can, Kraftwerk, NEU, Bauhaus, King Tubby, DAF, Tuxedomoon, Claude Debussy, The Clash, Talkingheads, Desmond Dekker, The Smiths, Erik Satie, Frank Zappa, Tangerine Dream, Lee Scratch Perry and Joy Division.
I had the chance to see you performing at Boom 2017 on the Chill Stage, it was a fantastic performance and a great experience. I was dancing upfront! Seeing your connection with the different equipment you use on stage was very inspiring. Do you have any favourite piece of equipment you use to make music? You prefer analog machines as far as I see; why is this?
Yes I do prefer analogue equipment and yes in my productions I tend to use only analogue gear, it has a warmer and richer texture, definitely more suitable for my "bass-infectious" sound. My favourite piece of equipment when I'm in my studio is the ARP2600 but I can't live without my Roland 501 tape echo.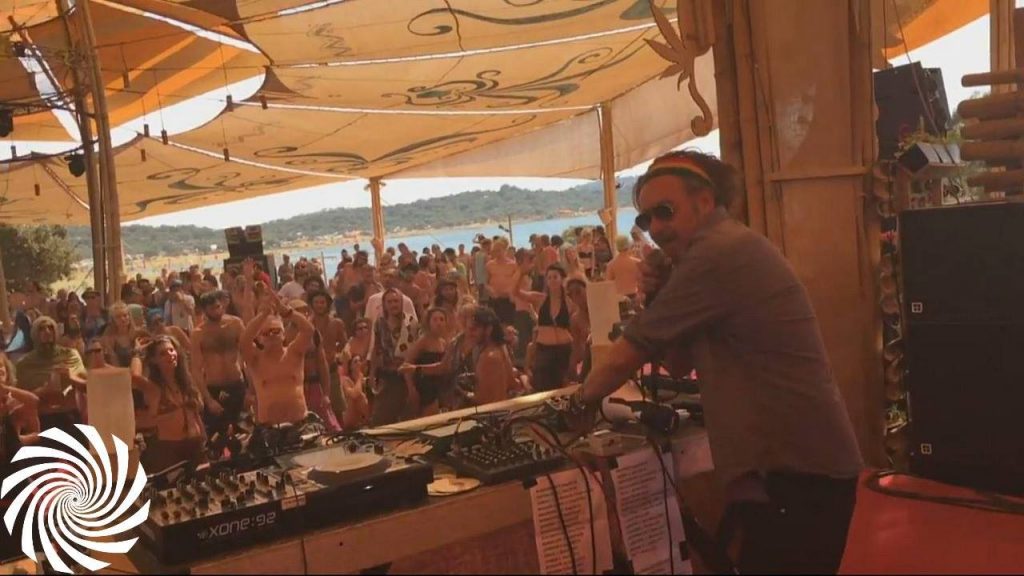 I'm part of Zeytin (means olive in Turkish), a reggae band based in Istanbul, so it truly excited me to see that your first solo album was a ragamuffin album in Italian and that the early parts of your career were hugely influenced by reggae. Reggae, dub, jungle etc. is still a growing and underground movement in Turkey so it is very exciting to be a part of a scene that is growing and developing. As I understand you were part of an underground scene in Italy when you began. Can you please tell us about your experiences during this time? How did this movement grow?
At the beginning of my solo career I was signed by Universal/Polygram and I released 2 raggamuffin abums: 'Basta Poco' (1990) and 'Gaudium Magnum' (1992), the first of which was an absolute groundbreaking because it was the first dancehall album ever written using only Italian lyrics, something never heard before. Yes, reggae and all its sub-genres, from dub to ragga, from rubadub to stepper, from lovers rock to ska etc..) has always been a major input in my music, you can certainly spot it in every production I do, it is definitely in my blood. Yes I was part of a solid underground movement, where punk and reggae were going hand in hand, where the desire of creating new forms of music and new forms of communication were our main goal. Myself and many others from that movement surely contributed to the demolition of some unwanted boundaries and prepare a nice platform for the generation that followed I think. ;-)    
I say 'reggae' within quotations in the last question because similar to what you have stated in your past interviews and what is clear from over 15 albums, you are all about discovering music and different sounds. This is also how I like to approach music too. It is not at all about specific genres. This is a refreshing perspective, and it seems a lot of musicians nowadays are blending all sorts of styles. It is not about 'genres' but about good music and bad music for you. What in your opinion defines 'good music'?
Yes I agree, it is not about music genres but about quality. What is considered good music and what is considered bad music? This is a very subjective judgement and I frankly don't feel I can't enter that territory, I have my own personal taste and that's what I'm relying to. In my humble opinion if someone makes music with good intentions, talent, heart, devotion, believe, passion, talent (I said this again purposely), love, sweat, brain, fearlessness, talent (allow me to repeat this for the third time, people tend to forget that this is one of the main ingredients) and a bit of irony, I think it automatically enters the section of "good music", then -if I like that music or not it's another story-. Ah, there's another element that is worth mentioning, something that have to be utterly considered for a good final result in music: talent ;-)
Please tell us about the fire organ and the one off performance with Michel Moglia 'Elemental' at The Coliseum in Rome in front of 350,000 people. Are you planning any such events in the future?
"Elemental" (this was the name of our performance) occured in 2004 at one of the Seven Wonders Of The World: the Coliseum in Rome. Myself on moog synthesizer and theremin, Michel Moglia was playing the "Fire Organ", an instrument invented by himself in 1990 that works with fire and electricity. The fire-organ is an iron structure weighting 2 tons which is both awesome in size and tone, based on the principle of the pipe organ its tube of metal and fire glass, some as high as 8meter, create spectacular visual effects and a vast range of sounds and ancient vibrational frequencies. A crowd of 350thousand people attended, it was seriously something unbelievable! Unfortunately this performance will never be repeated due to mega-elevated production costs. You can find a full documentary here https://www.youtube.com/watch?v=nSTj5TiJEIU .
Is there a specific favourite performance or performances throughout your career you can tell us about and why?
Every live show has its own identity and each of them contains some particularity to be remembered for, now, if I have to think about a few of them, quickly, without preparation…. I'd say the live show I played in Egypt in 2012, at the Pyramids Of Geza (another of the Seven Wonders Of The World) which was simply breathtaking! The scenery was astonishing, the energy was magic and people were flying really high ;-)  Other live experiences worth to mention are my 8 live shows at The Burning Man in the Black Rock desert, Nevada (USA), simple phenomenal –u can see it here https://www.youtube.com/watch?v=dkGW5MDWzhk .
How was the experience of moving from Italy to London? Even though I imagine it was a struggle at first, it is also is what led to you becoming a global name. What advice would you give to artists who decide to restart their career in a new city or country?
Yes moving to a new country and start all again from 0 is not an easy task, but hey this is what my instinct told me to do and I always follow my instinct. My instinct was right I discovered a few years later ;-) . What advice would you give to artists who decide to restart their career in a new city or country? Simply not to think too much, follow your gut-feeling and listen to your heart, sometimes the more you think about things the never they happen, it is like having a baby, if you rationally think about having one, you would never been ready! The difference is that once you have a baby this is forever, when you change city or country you could always go back to where you came from.  
You love collaborating with other artists and also remixing songs. What about this process most inspires you? Is there a particular project you would like to talk about?
I like collaborating with other musicians because it allows to achieve unplanned combinations of sounds and unpredictable music solution and I like remixing because you can create something brand new from something that already exists. In my career I remixed about 130 acts, the names the most I've enjoyed doing it are: The Orb, Simple Minds, Trentemoller, Bob Marley, Sizzla, Deep Forest, Shpongle, Lamb, Lee Scratch Perry, Balkan Beat Box, Dub Pistols, The Beat, Horace Andy, Carbon Based Lifeforms, Banco De Gaia, Tripswitch, Kaya Project, Suns Of Arqa, Michael Rose. My most rewarded collaborations I did so far are: with Nusrat Fateh Ali Khan for our album 'Dub Qawwali', with Pete Namlook for our album 'Re:sonate', with Deep Forest for our album 'Epic Circuits' (OUT NOW btw https://www.pledgemusic.com/projects/deep-forest-gaudi-epic-circuits), with The Orb for our album 'Screen' and with Youth for our forthcoming album 'Astronaut Alchemists'.     
Your music spreads the message of peace, love and tolerance. This is ever more needed in the world today. How do you think music is positively changing the world today? What more can artists, musicians and humanitarians around the world do to achieve this goal of compassion and love worldwide?
I always had and still have a positive attitude and a quite realistic point of view about things in general, that said, in my opinion music can't change the world, sorry. Music could have an enormous impact and certainly help causes, it can increase awareness about certain topics for sure, it can catch your attention and keep some people together, but in order to change the world humanity need much powerful tools. As a musician I can say: I am not a scientist nor a politician, I'm not a nuclear physicist nor a professor in medicine that invented the remedy for cancer, I'm just a professional who works in the entertainment industry, with my music I'm not expecting to change everyone's lives but I humbly can say that I'm doing my best to make your day better. This doesn't mean I ignore the bigger problem, as an inhabitant of this beautiful planet I am doing my bit to preserve it and to respect every other inhabitant like me, if everyone could have the same vision (and I mean everyone, including the big fish) the world will be a better place for sure. 1LUV  
What are your plans for now and the future? What can we expect from Gaudi?
A part from touring quite intensely, this year I have numerous releases and albums ready to hit the market: the album 'Epic Circuits' I produced with Deep Forest, the album 'Astronaut Alchemists' in collaboration with Youth, the dub album 'Havana Meets Kingston IN DUB', the album 'No Sounds Are Out Of Bounds' by The Orb where I played keyboards and co-wrote three songs for, Lee Scratch Perry's new album and Horace Andy's new album (me on piano and keyboards, Adrian Sherwood at the controls!), working on projects with Adamski, with Vibronics, with Eraldo Bernocchi, with Solar Field and with Dream Machine (a psychedelic project with members from the Ozric Tentacles).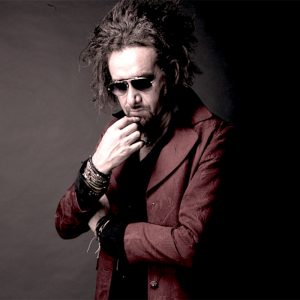 Thank you for your time ….. if you wish to transmit a message to our readers please do it here =) and please come to Turkey to perform!
Here's my message:
"Success comes before sweat only in the dictionary!"
One love
Links:
Soundcloud link here: https://soundcloud.com/gaudi
Youtube video link here: https://www.youtube.com/watch?v=lXwiafsmh3s
Wikipedia: https://en.wikipedia.org/wiki/Gaudi_(musician)
Facebook: www.facebook.com/gaudimusic