Chris Zippel is a German composer, and one of the oldest activists of chillout music. His first solo album was released in 1992. Well known for his project Genuine among lovers of sophisticated Chill Out, Chris Zippel has played an important role on the Greman scene. It was an honour to have this interview, and I hope you enjoy it.
Interview is made by Gagarin on 02/02/2016
Hi Chris,

Thank you for finding time to talk to us.

What are your main activities at this moment?
My biggest task at the moment is renovating my Berlin Flat, including minimalizing my studio setup, so it will be easier in the future to work abroad.
Recently I started a cooperation with the the techno Dj Marusha. She had for many years a famous Radio Show in Berlin called "Rave Satellite" and is still booked all over the world as a DJ. We both like old Rave and Breakbeat Tunes and have much fun in our working process listening to a lot of old Classics.
[bandcamp width=100% height=120 album=2278522127 size=large bgcol=ffffff linkcol=0687f5 tracklist=false artwork=small track=618422501]
Your latest albums are from 2007 and 2009, do you have plans to release a new album soon?
Actually I has released "The Backdrop Chambers" album four years ago and together with Marcus Loeber the pianist. A minimal electronica album feat. Piano and deep atmospheres & ambient clusters. A new Genuine album is already in production, too.
I have made the layouts and demos for the album some years, ago and now they need to be adjusted to what I like and feel at the moment. It is a lot of arranging and trying sounds & beats out. Often I return to the original demo as being the best Idea & approach anyway :)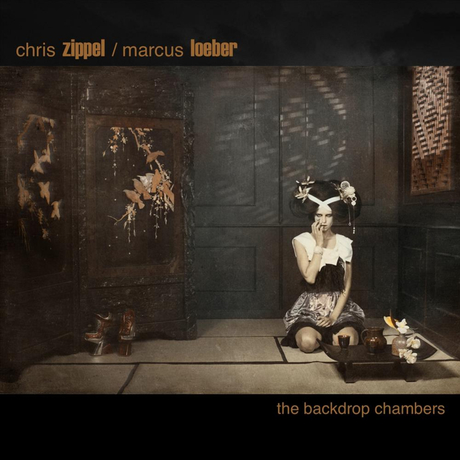 What about your activity as a DJ? What styles and which venues do you play?
I am booked at Deephouse floors and Chill фreas where I play slow atmospheric tracks from 113bpm – 125bpm. On the Chill floors I like to play "leftfield songs" and it could be that one hears some edits of Sould II Soul or early electronica like "Ultramarine" or "Model 500"
Germany has a long tradition in electronic music, what are your first memories of chill out rooms in Germany?
The earliest chillout areas I discovered where at the Tresor Club in Berlin. Dj Valis and ED 2000 where playing there and they are still playing today at the Tresor and other bars and lounges like "Solar Bar" or the "25hours Hotel" at the Bikini Berlin. Early electronica felt very exotic these days.
Was it common for techno venues to have chill out rooms? And how is it now?
It was a long and big tradition to have "ambient areas" also later during the Loveparade. I remember playing at venues like in Pfefferberg & Praxis Dr Mc Coy with couches and beds.
Electronica had a huge impact then as it was new and was mixed up with Intelligent Techno artists :) like Aphex Twin or Biosphere or FSOL.
Ambient areas are still being played, but there is a common problem with too much noise from the neighbour dance floors.
I found myself sometimes in the situation that an ambient set would not be possible because of that. So one has the intention to play different, maybe more Deephouse like tracks.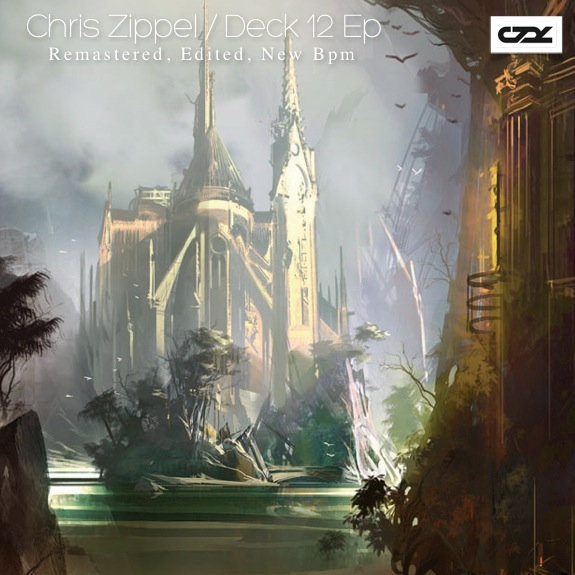 What do you think about modern ambient music?
I listen to it a lot! It should be used much more in daily life and business as functional music I think. Especially the genre Soundtracks is heavily underestimated regarding Ambient Sounds. For example listen to the new Soundtrack of "The Revenant" from Japanese composer Ryuichi Sakamoto, German electronic musician Alva Noto and Bryce Dessner which features pure ambient & space drone like music combined with classical elements. It is beautiful. Or Cliff Martinez who composed the music for the remake of "Solaris"
What do you think about "psychedelic chillout" movement?
I am big fan of the early electronica music which had a lot of psychedelic elements included. Today I hear a lot of influences from drill and noise beat styles which can be too much if overproduced.
However I like very much these slow trance productions around 100bpm with steady kickdrums like from Mystic Crock, Alwoods, Dense & GMO which I count as psychedlic chill too.
How long have you been involved in Antaris festival? How has the ambient stage evolved over the years?
Since 5 years I am doing the stage managing. In the end there are always so many artists around that the playtime is just 1,5 hours. We have a very diverse style from reggae, breakbeat, ambient to chill and deephouse. The tempo is below 120bpm. We have often situations where the whole place is dancing and for many people the chillout area is one of the highlights of the festival and they are constantly there or even have their camps there, too. We also host the afterhour at the end of the festival on Monday.
What is your festival highlight over the last 2-3 years? What made this experience special?
In 2014 I was playing the first time on the big stage at Antaris Festival which was much fun, as I was playing some very own edits of old еrancy stuff from the 90ties. You can listen to the set here.
What do you think about digital DJing?
I think it´s great, as one can be very creative with it, and the dj can react very fast to what is happening on the dancefloor. I wish one could do the same with Vinyl Dj Sets.
What do you think about digital music streaming?
I am not streaming at all, I think I am kind of old school there, but I know, it is the future :)
Thank you for your time ….. If you wish to transmit a message to our readers please do it)
I would like to quote the last sentences from Stefan Zweigs Novelle "Letter Of An Unknown", which describes perfectly a feeling I have when I am listening to great ambient music:
he froze: it was as if suddenly an invisible door sprang open,
and a cold draught from another world blew into his peaceful room.
he felt death and he felt undying love:
something burst open in his soul, and he reflected on the imperceptible,
formless, yet impassioned like distant music…
Links:
http://www.chriszippel.de/
https://soundcloud.com/crszpl
https://www.facebook.com/chriszippelmusic
https://genuinesounds.bandcamp.com
http://de.wikipedia.org/wiki/Chris_Zippel
Antaris Festival Links:
ANTARIS FB EVENT 2016
ANTARIS WEBSITE