Hello, friends!
Today we would like to add some fluids of vintage art to our usual artful yet contemporary content. Have you heard of bauhaus? Triadic ballet? Avant-garde trend from 1920ths opposite to the classical ballet?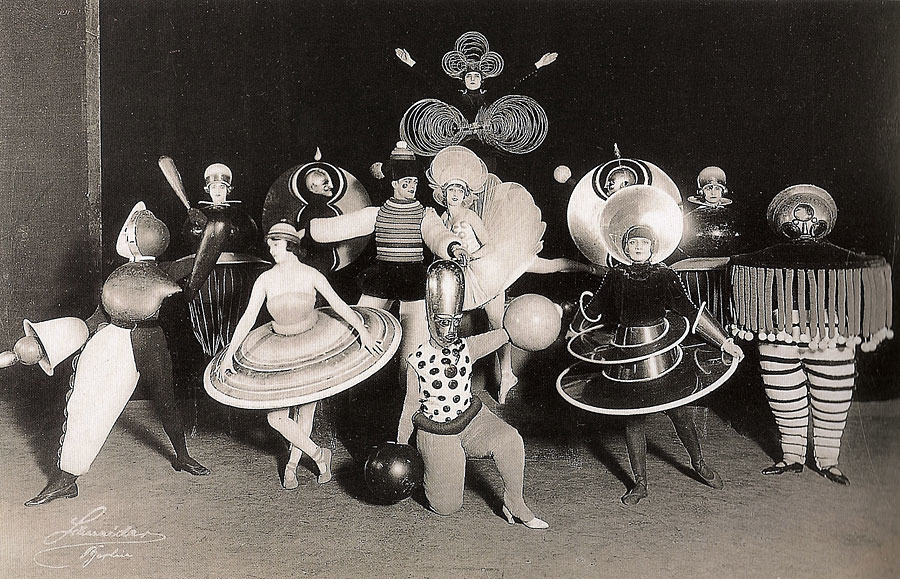 And a video version of it
https://youtu.be/87jErmplUpA
Have a look, it's fascinating! You can read an article about it here with photos of its trippy retro-costumes and more facts. Enjoy!
And back to the future (now):
Events and festivals of this week:
Bluetech | Electrypnose | Sensient | White Noize (Israel)
Echoes – Downtempo Vibration (Canada)
Mixmaster Morris – 4 hour set (UK)
Infinite Dreams – Second Edition (Netherlands)
November Ritual 2015 (Germany)
Psychill Psyunday 3 – Leshiy and Kife (USA)
All event details and links are in the calendar.
Album of the week 45 "forum poll" results
We have a standard chart this week, wow. Here is how the results of the poll look:

Drumspyder – Sound Sigils [ Self Released ] takes a first place.
Various Artists – Rhythm Code II [ Shanti Planti ] is on the second.
Desert Dwellers – The Great Mystery Remixes Part 2 [ Desert Trax ] is on the third
You can check the results with players here. Do not hesitate to vote!
Recent Releases:
CatchAll – The Attraction To Earth – Plexus Music
Cloudcycle (Greg Hunter & Mauxuam) – Cloud 2 (Alt) – Self Released
Floating Planet – Fractal Wortex – Self Released
Gnomes Of Kush – Honey – Section Records
Green Isac Orchestra – Green Isac Orchestra – Spotted Peccary Music
HAUA – HAUA – Self Released
HAUA – Ohm Winds – Self Released
Jong – Reminiscences – Self Released
Koan – Nobody – Blue Tunes Chillout
Man Of No Ego – Blinkers Removed – Self Released
Midival Punditz – Baanwarey Remixes – Self Released
Nimphea & Hmmka – Svet & Teni – Multifrequency Records
Shanti – Elementalism – Mycelium Music
Soulular & Trevor Kelley – Constant Contrast Vol. 2 – Foundations Recordings
Sundial Aeon – Symbiosis – Impact Studio Records
The Seldom Named – Inquiry – Time Resonance Music
Trees – Live At IV Lab Studios – Self Released
Various Artists – Fairy Tales Vol. 1 – OM Mantra Records
Various Artists – Original Knowledge – Mystic Sound Records
When Elements Align – Sensus – Uxmal Records
Wu Wei – Lifetimes Between – Muti Music
Album of the week 46 selection :
Join our weekly poll to discover the most interesting music and to discuss it with us.
Express yourself and vote for the favourite release in a corresponding topic here:
http://forum.psybient.org/index.php/topic/1228-news-2015-w46-release-of-the-week-poll/
News team:
– news intro and publication – Tanya
– events updates – Trala Lama
– releases updates – Gordon
– soundcloud group moderation – Alchemist
– fb mix group moderation – Kala Hari
– facebook page posting – Gagarin
– news graphic art – Runa
– overall supervising – Gagarin
Stay chilled and support the project you believe in! %)