Hello, friends!
This edition is 2016, Week 1, as we did last time. Do not be surprised, we just got lost in numeration of psybient / psychill news during this New year week. I hope this will not spoil your mood – let numbers be just numbers ;)
The question is: how have you celebrated your New Year eve? Was it a massive party, indoors chillout or psysomething else? Go ahead with the photos – share the photoreview of your New Year madness in the comments!
Here is the link for those who love HD, timelapse and nature landscapes. Great collection of respective videos, captured by Martin Heck in South America, Norway, New Zealand… Enjoy! https://vimeo.com/timestormfilms/videos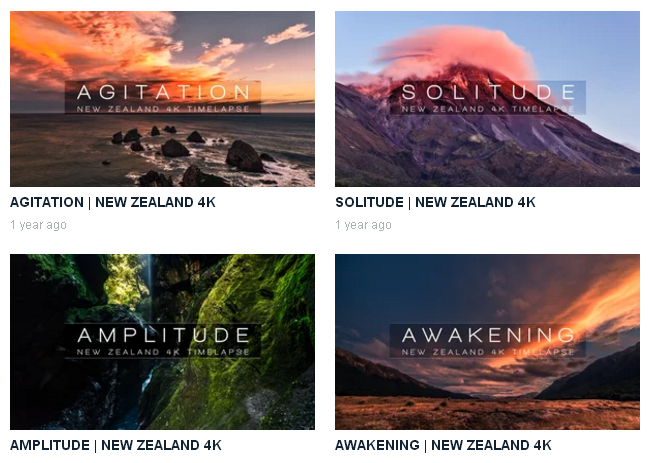 Events and festivals of this week:
Release Party Nomad Ambient Vol.2 (Germany)
Psybientism Vol. I (Greece)
All event details and links are in the calendar.
Album of the week 53 "forum poll" results
E-Mantra – Raining Lights [ Altar Records ] got the first place. Check other nominees with players here and vote for the release you loved best of all!
Recent Releases (Psychill / Psybient / Bass):
Amely Suncroll – Next Universe – Plexus Music
Eyescream – Melting Point – Blue Tunes Chillout
False Identity – The Pond Where I Belong – The Beats Bizarre
Infinati – Intermentia – Self Released
Logarythm – Extinction EP – Bakelite
Phobium – Khronikos – Self Released
Sleepy Koala – Eucalyptus Island – Kinematic Records
Tatsava – Earthlings In Out_t-er Space – Self Released
Unknown Reality – Driftin' – Self Released
Album of the week 1 selection :
Join our weekly poll to discover the most interesting music and to discuss it with us.
Express yourself and vote for the favourite release in a corresponding topic here:
http://forum.psybient.org/index.php/topic/1296-news-2016-w1-release-of-the-week-poll/
Psybient.org News team:
– news intro and publication – Tanya
– events updates – Trala Lama
– releases updates – Gordon
– forum best of the week pixie – Maia "Snowdrop"
– soundcloud group moderation – Alchemist
– fb mix group moderation – Kala Hari
– facebook page posting – Gagarin
– news graphic art – Runa
– overall supervising – Gagarin
Stay chilled and Happy New Year (again) %)