Hello, friends!
On behalf of the whole Psybient.org team I would like to wish everybody love all over, piece inside and outside, productive inspiration and clear mind, consciousness and ability to be Here and Now. This exact moment is our Life, our Love. Let's enjoy it!
Thank you for support, readers and psybient fans! We adore you all and we are happy to be the part of the family with members around the entire world, united in our love to this magic music!
I also would like to thank Mr. Gagarin personally! He is running such a marvellous website so as to spread love, music and art.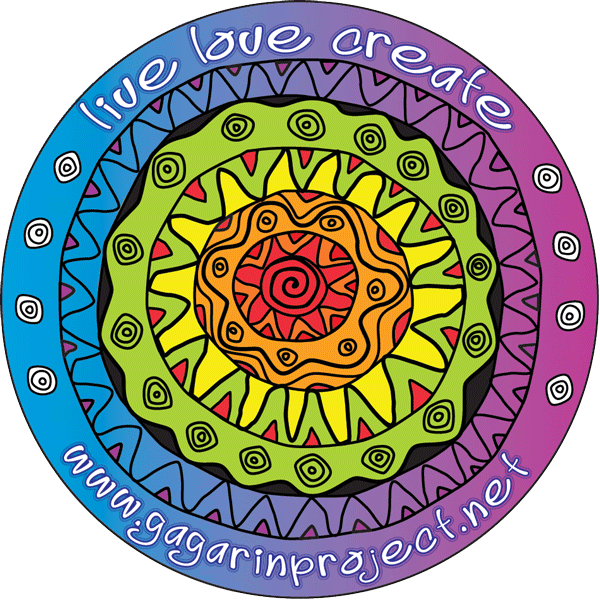 Next is our traditional blog about releases or the week :)
Events and festivals of this week:
You can find special Week 53 (New Year events) edition here https://www.psybient.org/love/news-w53-events/
Album of the week 52 "forum poll" results
Illuminus – Sweep Dreams [ Z-Plane Records ] got the first place. Check other nominees with players here and vote for the release you loved best of all!
Recent Releases:
Airform – Formless Life – Blue Tunes Chillout
Anchor Hill – Once Upon A Tide – Self Released
Animat – Mirador – Selected Works 2005-2015 – Self Released
AtYyA & Goopsteppa – Nocturnal EP – Self Released
Calm#Pound – Odyssey – Black Tuna Recordings
Clara Do Monte – Music For Babies – Baboon Clinic
Damnare – Human Awakening – Biomechanix Records
Earegular – Dribble Block EP – Addictech Records
E-Mantra – Raining Lights – Altar Records
Focus On The Breath – Apnea – Cold Tear Records
Grouch – Organik Mechanic Part 2 – 2015 Edit – Enig'matik Records
Howard Givens & Craig Padilla – Spirit Holy Rising – Spotted Peccary Music
Kwali Kumara & Pete Ardron – Exalted – Pink Hampster Recordings
Kyoto – Scapes And Spheres – Microcosmos Records
Low End – Smoke Collision Remixed – Kupuri Music
Miktek – Music For Explorers – Self Released
Profresher – Misser – Self Released
Refraktal – Cabal – Self Released
Substan – Beyond – Self Released
The Projector Mix – Balise – Self Released
Various Artists – Point Elbrus – Tunguska Electronic Music Society
Various Artists – Waves – Kahvi Collective
Zen Baboon – Tree Extended – Baboon Clinic

Album of the week 53 selection :
Join our weekly poll to discover the most interesting music and to discuss it with us.
Express yourself and vote for the favourite release in a corresponding topic here:
http://forum.psybient.org/index.php/topic/1288-news-2015-w53-release-of-the-week-poll/
News team:
– news intro and publication – Tanya
– events updates – Trala Lama
– releases updates – Gordon
– forum best of the week pixie – Maia "Snowdrop"
– soundcloud group moderation – Alchemist
– fb mix group moderation – Kala Hari
– facebook page posting – Gagarin
– news graphic art – Runa
– overall supervising – Gagarin
Stay chilled and Happy New Year %)