Hello, friends!
It's great to observe Best Of the Year 2015 poll results: psychill heads from different parts of the world are voting and sharing their opinions. Awesome!
Do not forget to invite your friends to Facebook event and send a straight link to your especially close mates.

Events and festivals of this week:
Atman Festival 2016 (Sri Lanka)
Ressonar Festival 2016 (Brazil)
Rainbow Serpent Festival 2016 (Australia)
Electronic Live: Mawn (Germany)
All event details and links are in the calendar.
Album of the week 2 results
1st: Quanta – Elements [ Shanti Planti ]
2nd: Antandra – Akasha [ Self Released ]
Check other nominees with players here and vote for the release you loved best of all!
Recent Releases (Psychill / Psybient / Bass):
Gnomes Of Kush & D-Echo Project – Collected Works – Self Released
Intiche – Manantial – Self Released
Jairamji – Time Traveller – Self Released
Ka11DNA – Gnosis – Self Released
Logical Elements – From That Day – Melusine Records
Maluns – Emma's Dream – Blue Tunes Chillout
Mind Over MIDI – Deep Map – Diametric
Mon Che – Digital Democracy – Spaceradio Records
Naturelement – Ingrained – Mystic Sound Records
NEWAGEr – Mind-Form – Self Released
Oud!n13 – Connected Universe – Cyan Music
Pallasite Project – The Trinity Trials – Self Released
Plank & Ishq – Crows En Wra Volume 1 – Txt Recordings
Plank & Ishq – Crows En Wra Volume 2 – Txt Recordings
Plank & Ishq – Crows En Wra Volume 3 – Txt Recordings
Re:Set – Gea – Addictech Records
Silent Owl – Laboratory Of Dreams – Self Released
Skytree – Mineral Environments – Timewheel
Space Theory – Dischordant – Truck Records
Suryademah – In Search Of Shams – Altar Records
The Amygdala – Singularity – Self Released
TonyModi – Agoraphobia – Cosmicleaf Records
TonyModi – Human Beauty – Cosmicleaf Records
Various Artists – Implications Of Understanding – HorsePower Productions
Wolf Tech – Deep Space Dubz – Shanti Planti

Album of the week 3 selection :
Join our weekly poll to discover the most interesting music and to discuss it with us.
Express yourself and vote for the favourite release in a corresponding topic here:
http://forum.psybient.org/index.php/topic/1311-news-2016-w3-release-of-the-week-poll/
And for dessert: imagine Jackson Pollock on acid and using fluorescent paint instead of usual one. Within a giant room. With human beings of the same coloring up there. This is the idea of the recent project that took place in Miami.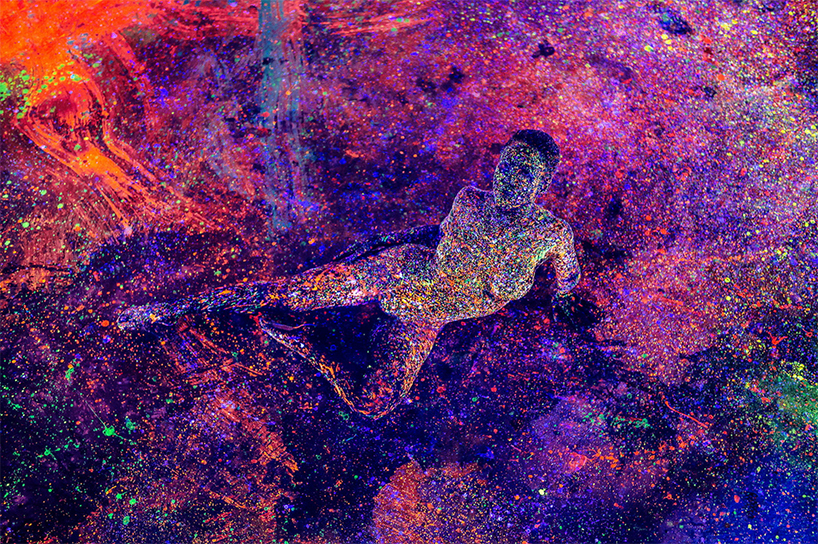 Find photos and info here: fluoro madness!
Some more sweets for those who follow design news and stuff: here is a fascinating list of Top 10 Design Instagrams of this week http://www.interiordesign.net/articles/11387-interior-design-s-top-10-design-instagrams-this-week/.

More eye-candy every day!
Psybient.org News team:
– news intro, dessert and publication – Tanya
– events updates – Trala Lama
– releases updates – Gordon
– forum best of the week pixie – Maia "Snowdrop"
– soundcloud group moderation – Alchemist
– fb mix group moderation – Kala Hari
– facebook page posting – Gagarin
– news graphic art – Runa
– overall supervising – Gagarin
Stay chilled and have a nice week!%)