Hi all!
We wish you a wonderful week, full of love and energy to create your present. Enjoy new music in the latest releases in "downtempo" genres : psychill, psybient, ambient, chillgressive, psydub, dub, psybass, world, ethnic, IDM, meditative…
Events and festivals of this week:
Ufo Bufo (Czechia)
Tree of Life Festival 2017 (Turkey)
Second Horizon (Germany)
Las Camp Open Air (Poland)
R/VERSE (Croatia)
Reisefieber XIII (Switzerland)
Solar Festival 2017 (Peru)
Son Libre (France)
Sunrise festival (Belgium)
Solstice festival (Netherlands)
La Cerveza & ShwAyA (Israel)
Master of Puppets (Czechia)
Glastonbury (UK)
Fairy & Human Relations Congress (USA)
Inshala Gathering (Canada)
All event details and links are in the psybient calendar. Also have a look at our psychedelic festivals listings.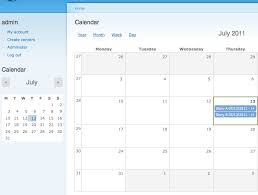 .
June 12-18, 2017 Releases:
Join our forum in discovering the most interesting music together.
Express yourself and discuss your favourite releases of the past week to help others find good music.


Get engaged and support scene:
Also we will be happy to see your participation at the forum and visit / subscribe our facebook page to see more news and music. Forum has news and events topics, music production section and user based catalog.
If you like what we do, you are welcome to read how to support us at the "donation page" (you can donate to us via paypal , bitcoin and more). Your donations are our main source of almost "non-existent" project development and maintenance budget. Your support will help us to pay for IT services and expenses and thus – continue and make this project better. We would appreciate any participation from our readers – any help counts.
And most importantly, support your favorite artist (you are most probably clever enough to find a way to do it). Those guys and girls are our main motivation to work on this project.
Stay chilled!
Psybient.org News team:
– news intro, dessert and publication – Tanya and Gordon "timeisart"
– events updates – Trala Lama
– festival updates – Fuluf
– releases updates – Gordon "timeisart"
– forum weekly release updates – Gordon "timeisart"
– forum best of the month polls – Gordon "timeisart"
– forum best of the month "assistant" – Floyd 2.0
– instagram support – Melisa
– soundcloud soundcloud page support – Alchemist (soundcloud playlist)
– fb mix group moderation – Kala Hari
– facebook page posting – Gagarin
– news graphic art – Runa
– overall supervising and project lead – Gagarin