25 YEARS ANTARIS A HIGHLIGHT OF THE FESTIVAL SUMMER 2019
The ANTARIS has a fabulous anniversary this year, a quarter of a century on earth! The success speaks for itself, because the longest-standing Psytrance Festival has always remained faithful to its roots and spirit. It all started in 1993 in a circus tent on the outskirts of Berlin with a cold party night. Today, the ANTARIS offers a spectacular show over four days and three nights, that warms the hearts of thousands of festival goers from all over the world.
Between the main floor and alternative floor in the middle of the "Promenade", the chill-out floor will feature for the 9th time stars of the chill and deep house scene from Berlin and Hamburg as well as some guests from abroad.
Nico Hofer, who came to his DJ name HOOVER by a typo, will be playing for the first time, as well as Sarah Wild (Tal der Verwirrung / Gutzeit), both of them regularly in the hangover Kater Blau, Kit Kat or Sisyphos, Berlin's most famous clubs to experience at the turntables. The On! Show Crew around Tom Eichhagen (In einer Bucht) along with Joma Beton, Marcos Lopez (Marmion) and also the Iranian Moji (Rebellion der Träumer, Der Klang ist die Stadt) enrich the lineup with terrific sets and a good atmospheres, once again curated by Chris Zippel (Genuine Sounds). The veterans Vargo (Electric Island / Deichbrand), Ping and Aquarius will be coming from Hamburg, as well as for the first time the Gagarin Project & Acoustic Substance and the artist Iurii Gagarin from Ukraine.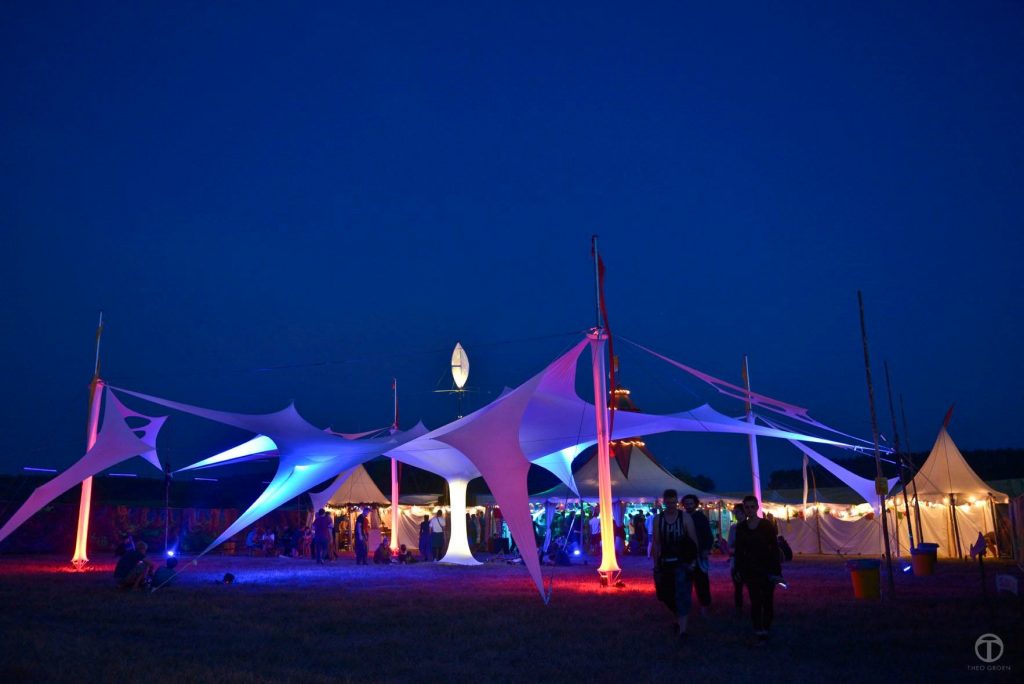 The international lineup on the main floor and alternative floor promises the ultimate flight with the legendary ANTARIS UFO in to the party universe. You can also recharge and relax with massages and yoga in the Spiritual Circle. Every guest and antarian can look forward to a gift at the entrance. If you want to experience the ANTARIS in this dimension again, you should not miss the anniversary. Thousands of Antarians will be celebrating again under the motto: LAUGH & DANCE! It's for your eyes, your ears and your heart! ANT-ARIS = Against War! For Friendship, Peace and Freedom!
More information and presale tickets: www.antaris-project.de
You can also read our last year interview with Antaris