Antaris Project first took place in 1993, making it one of the longest running Psytrance festivals on the planet. More than just a a party, it is about meeting new people from all over the world and coexisting in peace and harmony for three night and four days. This year sees the 24th edition of Antaris Project take place from July 13th – 16th, during which time artists come together from all over the world to create a parallel universe of music, love and fabulous deco.
Below is an interview with DJ Goa Jonas who, together with the festival's organizer, Uwe, is responsible for the musical concept and a lot more. This interview was composed by Milly, owner of Festival-traveller, which features posts about Burns and other transformational music festivals & events in Europe and across the globe.
It is a pleasure to welcome Milly to our editorial team !
Hey Jonas, congratulations on being one of the longest running Psytrance festivals! What do you think it is that brings people back to Antaris Project time and time again?
I guess one of the main reasons is the incredible crowd that has supported this festival since the beginning, who come back each year to see their friends and laugh and dance together for four days and three nights. The organiser, Uwe Siebert, has also constantly been pushing to make the festival better each year.
How has he achieved that? Could you tell me one way in which the festival has changed over the years?
One of the main changes is the technology, i.e. better lights and better sound. The deco has also been getting better and better each year and this year, we will have projections on the roof of the main floor for the first time.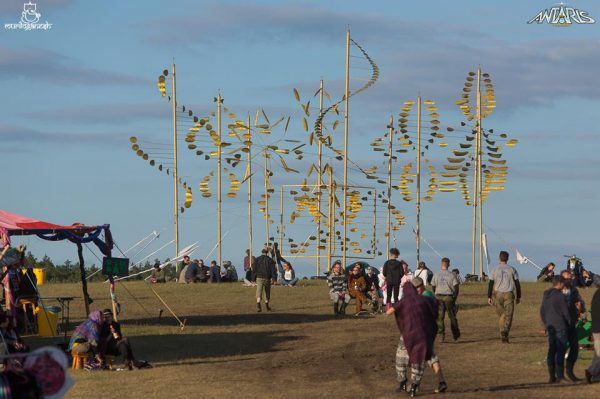 What has been your greatest challenge?
Every year is a new adventure with all sorts of little challenges, from delayed flights, to sick artists, to bad weather conditions. Until now, we have always found a solution. For example, last year, we had such extreme rainfall, the worst in over a hundred years in that region, and part of the dancefloor started collapsing! We managed to fix it though, and the music only started one hour late.
Nice work! And what about your greatest highlight?
This year, we will have Quadrarasonic and Eat Static performing a live set in Surround Sound, which will be an amazing experience – instead of having the sounds just in front you, they appear to fly all around you.
For those who have never been, how would you describe the

Antaris

Project

experience?
Antaris
Project
is a festival with a really good vibe and spirit. It has an old school feel to it, but at the same time is highly innovative, and is one of the first festivals worldwide to present Psytrance in Surround Sound.
In terms of the music, what can we expect to hear, besides Psytrance?
We have a lovely Chill Out area that plays great Downtempo music, and the alternative floor plays Techno and Electro on the last night, with great acts like Strontium Dogs (Eat Static and Martian Arts), Dr. Motte, Gabriel Le Mar (Saafi Brothers) and more.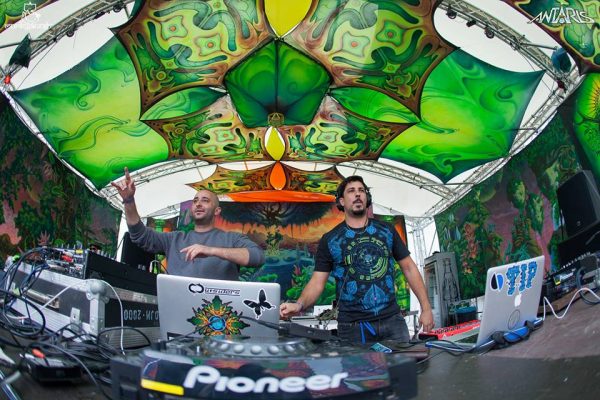 Do many people travel to the festival from outside of Germany? If so, which countries do they mostly tend to come from?
Mainly from around Europe, but some also from other parts in the world. We have a lot of guests from the UK, Switzerland, Italy, Holland and Denmark, to name a few.
Awesome! Can you describe the location?
Otto Lilienthal Airfield in Stölln is not only a wonderful party space, it is also the oldest airfield in the world. It is where the pioneer, Otto Lilienthal, started his first human gliding experiments and from the festival site near Gollenberg, he made carried out many daring flying experiments. For the anniversary "100 Jahre Menschenflug/100 years of human flights" on 23rd October 1989, the flight captain, Heinz-Dieter Kahlbach spectacularly landed an Iljuschin II-62 on the 900 metre grass runway. Later, Otto Lilienthals wife Agnes was given the title "Lady Agnes". So much history! Check out the airfield, it is now an interesting museum, which also serves as a Registry Office from time to time. We are proud, in the spirit of this daring pioneer, to have the opportunity to come together and blast off in this village steeped in amazing history.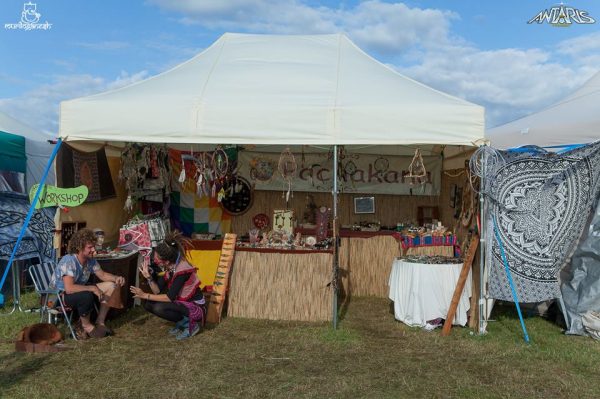 Thank you so much for your time- do you have any final words?
Laugh, Dance and enjoy every moment!