We would like you to read interview with incredible human, talented artist Romy Helsloot a.k.a The Galactic Architect.
Interview by Watan – May 2018
Your introduction and your music influential with regard to different sounds?
from going gothic/metal intro industrial/neurofunk. finding somewhere Xenomorph dark psytrance from 1980 has began the magic for me into a journey into illegal goa party's at age 16 to the ascended master records i am today.
You happened to music or music happened to us or both at the same time? (In terms of how your music journey started and where it's evolving)
it all started with a sound. OHM and then there were us CREATORS
Since there are so many artists now formulating different projects in variations..what's your light side or dark side of the moon in terms of music? How many projects you play and little bit about those projects?
everything that makes the creator balanced is a good mix of dark and light, can have one without the other and i love to dive in the deepest essence of them. even if it means locking myself down for years. i am that, in love with a certain dimension.
Do you chose electronic over acoustic sounds or believe in the mix of both and create unique electro-acoustic tones? And what kinds of acoustic instruments you have used in your music so far?

i believe in "ancient Technology" does that answer the question?
Q5: Electronic music in general and lit bit about the places where you have played so far. Which are your top 5 places to play at? swiss, germany, amsterdam, belgium! nothing out of europe yet, but the forest in germany are always magical, belgium, funny people, good scene. swiss, best scene i have met so far next to germany, great people, awesome party's.
About software, plug-ins, synths you apply to your music? Recommendations?
I love VB-1, Synplant, Spire, firebird! my ultimate favorite is ERA MIDIEVAL LEGENDS 2. of the band ERA) with songs like ameno, mother) for synths i would say korg, virus or just try and explore, go into a music store, get your fingers on it! and see what is best for you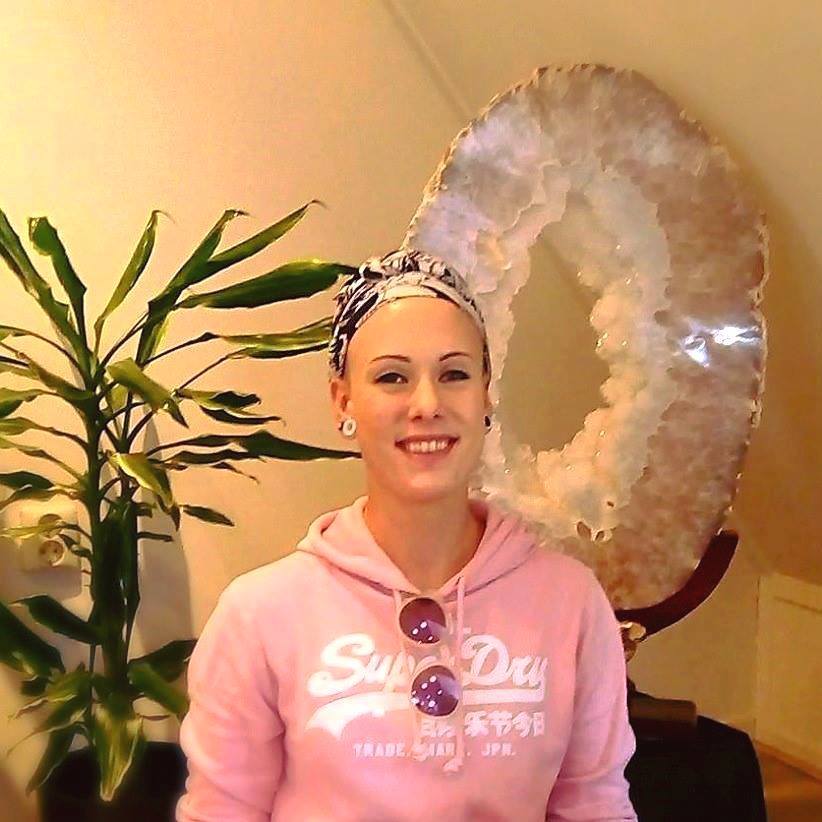 Some of your all time favorite artists and albums?
Everything of Evanescence & Eminem. my first tattoo is actually the band logo of evanescence! she helped me true ALOT and i still love to influence my Dark tracks with their gothic ambiance.
Future collaborations ? Evolution tribe vol 5 is being released in feb 2018, vol 6 is planned in the summer.
i have collab's going on but i can't tell more about that yet.
Your hand-picked venues to play at and which one you enjoyed the most in 2017?
in the moment i have a booking in italie i am talking with the organizer and i like to get myself suprised in life.
Evolution of electronics into music and where's it heading to?
i see in the mainstream) outside psytrance more mayan influences, more tribal. into psy also. it seems its a collective consciousness maybe thats growing. and i love it.
lets go back to the source.
About your record labels / Artistic projects (Galactic Architect and others) and your role as a label manager. What do you recommends artists from your experience while handling projects, labels, etc.?
i recommend all the artists from my label ofcourse. they are all unique, very powerfull and talented. handpicked ascension warriors. take a look at them on our website. https://33tga33.wixsite.com/ascendedmasterrec
Your upcoming albums and something about that inspires the sounds?
i have my second album coming out on UNION HOFFMAN RECORDS from chennai! San psymind is amazing to work with. special soul and friend.
https://www.facebook.com/events/114370505998126/
Your views on the sampling method (using copied samplers but making something different out of it) of creating music. How's today's music and your observations?
i would like to take Mozart or even Madonna and take bits out of it. i am not ashamed of that. you would never think of that when u hear my music, i like to create a ambiance or a certain energy. i love sampling ALEISTER CROWLEY he just gives a voice to my thoughts into music, making it like a RITUAL. and i honor him, i follow the O.T.O and am very very interested in his thinking and movements.
~ Love & Light ~