Loopus has established himself a reputation for the so called "funkedelic" sound: a mixture of psytrance and funky disco sounds… there's  actually more (or less), a total free crossover of influences with an electro, progressive, jazzy, circus feeling blended with the severe discipline of psytrance: a mind twisting happy psychedelia with a running powerfull bassline.
In 2017 Loopus has released his 6th album "JAZZ MACHINE" where he pushed his crossover EDM style towards more jazzy environments. The album is a dedication of love to the all the great jazz artists of the past.
In 2019 Loopus has released "The Jimi Hendrix Ep" a techno dedication to the great master of rock.
From 2021 is "Groovy Tales" a techno funk adventure into the mystical universe of cocktail continental beats, swing-time tunes and romantic boom boom bass.
Matteo is also working as "DJ LOOPUS" a super eclectic selector, always expect the unexpectable, served with a pinch of jazz and big groovy dancing bass.
Interview by Gagarin Project on 19/10/21, edited by Shantiago.
Let's start at the very beginning. Tell us how you got involved in composing, and what was your very first piece of gear?
Before electronic I used to play saxophone and jazz music, that's why there is so much jazz in my music. Loopus in Fabula actually started as a duo, we had a full hardware studio with a real Esi Sampler, a Nord Lead (which was a must have for trance at the time), a Waldorf synth, a novation Bass Station, some hardware Fx rack too, not bad!!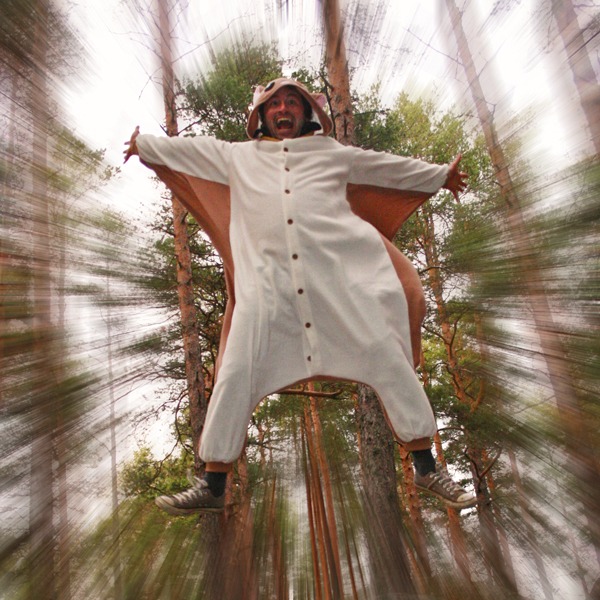 Tell us about your favourite piece of hardware.
I am not using hardware much anymore except my Minitaur Moog, which is a super simple mini synth specialized in fat analog basses. Also the AKAI EWI midisaxwhich is a wind controller, you blow inside and play it a like a flute/SAX and it delivers midi, also I have other controllers, keyboard, drumpads, etc…
And what about the software that you use for production?
Ableton is my DAW and I use tons of plugins!
Can you please share some aspects of sound design in your work?
I like to listen to a lot of analog music, and sometimes I get inspired and find some parts which I sample and then mangle with lots of plugins, lately I am using also youtube videos, sometimes weird live bands or normal amateur people playing their instruments, it's very inspiring!!
Tell us about your latest release, how long it took you to compose?
My latest release is Groovy Tales. I am not sure how long cause, I keep working and reworking and also many tracks I had I didn't use in the end… maybe 2 years?
Any particular new techniques that you tried out for your new album?
I used the dj software Traktor insync with Ableton to listen to old music, in sync with my tracks and to get samples and inspiration. I made a great work of ordering my huge music collection, with style tags and BPM and Keys. Also I used a software called Loopcloud to manage my sample collection and it works really well.
What does your live setup look like, and what do you bring with you when you travel for an extensive tour?
I have a super simplified set now, Ableton and the Midifighter Twister controller, which i believe is one of the best live controllers, sturdy and super customizable. Also sometimes I use the Akai MPD218 drumpad. I am planning to implement the AKAI EWI more in the my live performances , at the moment it's more of a studio tool.
What can you tell us about your overall process of composition?
That it takes too long time!!! I envy people who can write music so fast. I always start with an idea, and then I gather and create the material to develop the idea, sometimes for a week, and then finally start to assemble and it can take another week (that 'is if there are no interruptions!) the I usually leave it aside for a while and take it back in my end again and keep working and refining.
Is it different between LOOPUS IN FABULA and your other projects?
At the moment I use the name Dj Loopus for my dj sets… which are quite ecleptic music-wise but always based on funk and jazz with a dance bass…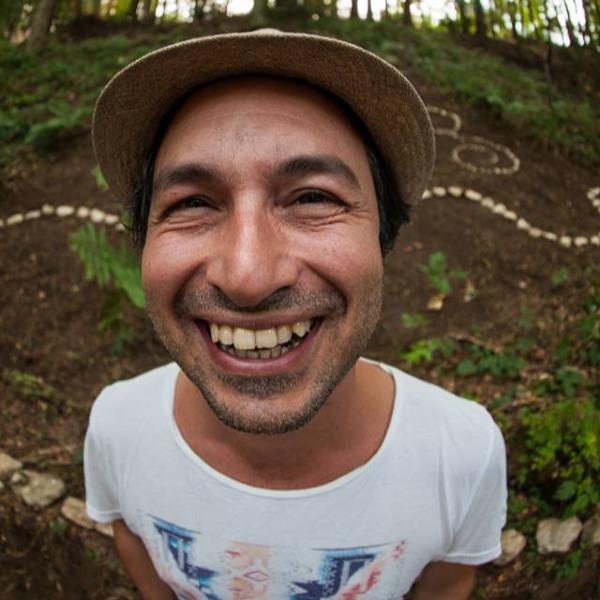 Do you ever procrastinate? How do you manage to get productivity?
Yes unfortunately I DO procrastinate a lot, the most difficult is always the start, of a new project a new track, etc but once I start I always go til the end.
What gets you inspired?
It's always other music obviously, when I am at parties I listen to the music and I get inspired mostly by "tricks" and technicality of dance music, and sometimes by a certain sound, or "new wave" "new fashion", etc… at home I get inspired by my collection of analog music , by the great classics of jazz and funk and sometimes rock.
Your thoughts on the state of "electronic music" today?
Sometimes before I prepare a new dj set I pass the entire day, listening to beatport and other and it's VERY difficult to find something that stand out , that hits me because of originality or interesting sound. It all sound the same basically, the production quality is always excellent but ideas are lacking. There are hidden gems obviously but hard to find, maybe also because of the sheer amount of songs available.
Thank you for your time, we will keep enjoying and dancing with your music!
LINKS
http://www.soundcloud.com/loopus-in-fabula
http://www.soundcloud.com/dj-loopus-1
http://www.loopusinfabula.bandcamp.com
http://www.facebook.com/loopusinfabula