Adam Wood is Beatfarmer. His music carries emotions, joy, movement and beauty. He can easily transport the listener to an ancestral dance floor full of percussion, fire and organic sounds, or to a magical soundscape where different layers of atmospheres can drive to an alchemical sonic experience.
Beatfarmer has been giving us exceptional music productions for more than 10 years, always with this touch of contact to the planet we are living in. That makes his sound a fully organic experience.
The abundance of music included in his albums, EP's and remixes invites listening actively, carefully, and we are very lucky to talk with him and know more aspects of his vision and mission in this life.
Interview by Shantiago on 06/01/22.
Hi Adam, how are you? Thanks a lot for having a chat with us. Are you spending these days in the British Columbia island you are rooted in? Is there a lot of difference over there between the winter and summer lifestyle?
Yes, I have been lucky to have my homestay to ride out these crazy couple of years we have passed through. Usually summer festivals define those months for me, but I have been able to dig deep into the farm and build up our self reliance. The winter usually gives us brief snowfalls, but there are many windstorms and dark, rainy weather. I produce music all year long, but the winter months are the time when I can spend the whole day playing with music
No doubt living in that wonderful kind of atmosphere leads to a deep and special relation between earth and music. Have you been naturally inspired by the sounds of the earth since you were a little kid? Which is your connection with these sounds?
Living off the land is a big inspiration to the Beatfarmer sound. I have lots of outdoor time, growing plants and being out in nature. As a kid, I grew up travelling and moving frequently. It really helped develop a love of different cultures and the variety of nature found throughout the world.
Linked to that and listening to your versatile music creations, we can always feel a lot of organic sound. How do you focus on working on your music pieces? Is it first the organic idea and adding electronics later?
The trance vibe is very important to me, I usually start by making a simple beat and develop a loop which has that trance feel and makes me want to move. From there I let the sound lead me in developing it into a full track. Sometimes the original idea will completely disappear, but I like to let the song tell me where it wants to go. Producing albums, EPs, singles and remixes since a while shows wisdom and a thorough dedication to music.
Which is your journey with electronic music? Do you like to listen to many psychedelic styles? Do you also listen to other types of music?
I have always been interested in music and listen to just about anything. I discovered electronic music relatively late, when a friend took me to my first trance party. It was a life changing event and I searched through my whole collection of music to Dj at the next event. I am a 'do it yourself' kind of person so it did not take long before I wanted to start making my own music and transitioned away from focusing on Djing
Your recent record 'The light' is pure bliss for the ears, profound sonic travel through different tranquil textures. Could we know a bit more about what has inspired you to create gentle and beat less melodies for the album?
I love the full range of psychedelic and trance music, I want to make music that touches people and takes them to another place, sometimes that is a psytrance workout, and sometimes its lying on the floor being bathed in sound! :D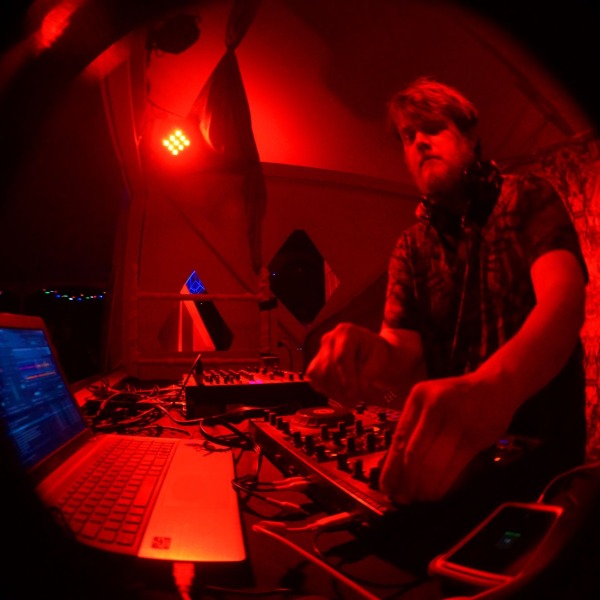 Let's now talk a bit about software/hardware for production/live performance, do you have any special preference or standard?
I use Ableton, I don't have a lot of gear other than that. To have all of that production potential in my computer is a childhood dream come true
And with regard to your work as Dj, which is your mindset with your sets? Are they including different styles or do you like to concentrate the energy on similar rhythms?
The Journey is key. I usually keep the energy and vibe pretty steady, or changing gently but I don't have any problem bouncing between genres so long as the energy is there. I approach a DJ set in the same way I would structure a track I am producing
What about your projects for the near future? Considering that we are shortly getting out of this 'special' situation, which would be your music message?
Let music take you there. It has the power to bring people back to ground, or send them woaring, so I would say that coming together for the celebrations that we are used to will be more powerful than ever. I have been working on a lot of new music, including some exciting collaborations to help set the soundtrack for the future!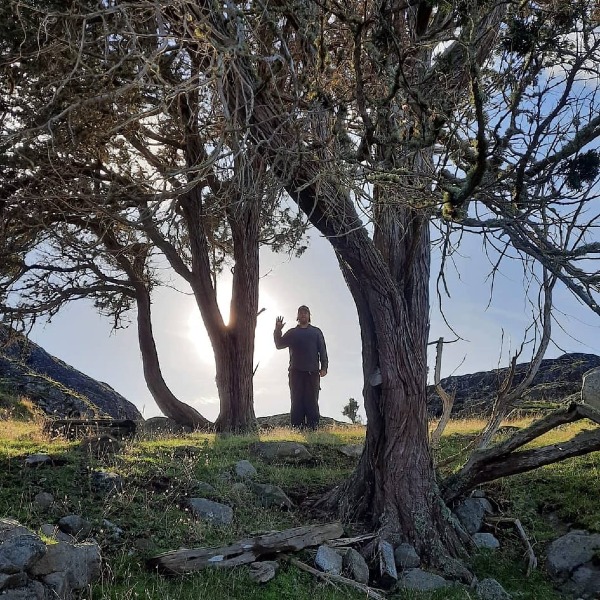 Before finishing and knowing that you are a person deeply connected to the earth, could we know who Adam is in his daily life on the island?
I have a simple life. I start my day milking the goats and then spend my time between the garden, building the house and farm, and making music. My wife and I host dance journeys and there is a lot of time focused on art, family and the small community here on the island.
Would you also like to give a message to the psybient.org community?
I am grateful for all the support I have received through the psybient.org community. The connection with individuals has been one of the most rewarding aspects of music making and this community has brought many of those connections. See you on the dancefloor!
Thank you for sharing your insights. We look forward to continuing receiving music from Beatfarmer, see you soon!
Thank you so much for the opportunity!
Listen and follow Beatfarmer on:
https://beatfarmer.bandcamp.com/
https://soundcloud.com/beatfarmer
https://web.facebook.com/beatfarmer