Different forms, shapes, and emotions crafted into a generous sound palette; profound kaleidoscopic sonic stories with no end in sight; and a generous, skilled and experienced musician behind.
Magnus Birgersson is Solar Fields, one of the most productive and creative artists in the worldwide electronic music scene. Decades of sound exploration with different instruments and a large number of albums, tracks and collaborations, make him a deservedly respected figure.
As a High-Tech sound designer and multi-instrumentalist, he developed Studio Jupiter, a living museum of machines in which he builds his unique sound universe and explores the wide possibilities of electronic music, from depth to floating atmospheres.
Today we celebrate music explained in words with him.
Interview by Shantiago on 30/03/23.
Hi Magnus, how is it going? Thanks a lot for having a conversation with us.
Hello Psynews! Its been a super busy year (2022) with the fresh Solar Fields – Formations album release and the shows at the Royal Opera house in Stockholm, Studio move but all goes smooth. Thank you for having me here.
Are you spending these days in Sweden? How is the winter season in that part of Scandinavia?
I'm in Gothenburg Sweden and enjoying the dark winter period. I love the winter, it is a very creative season for me :)
Let's start with both a simple and complex question at the same time. What's the meaning of music for you?
Music is an invisible tool that can be whatever depending on the listener. For me it's a way of expressing my self.
And before we get into Solar Fields, which is your journey as a musician? When did you start to be curious about the wonders of sound?
I started to play piano around 1979, in the late 80s I started to hook up Synthesizer to a computer and been doing it since then. I also been in several, playing a lot of different instruments.
Now getting into Solar Fields. What are the inspiration, foundation, and intention of the project?
The Solar Fields project has always been on creative freedom, the freedom to express what I want without any guidelines or rules, I don't look back on what I have been creating before, I only looking forward. I would be boring to express the same thing twice.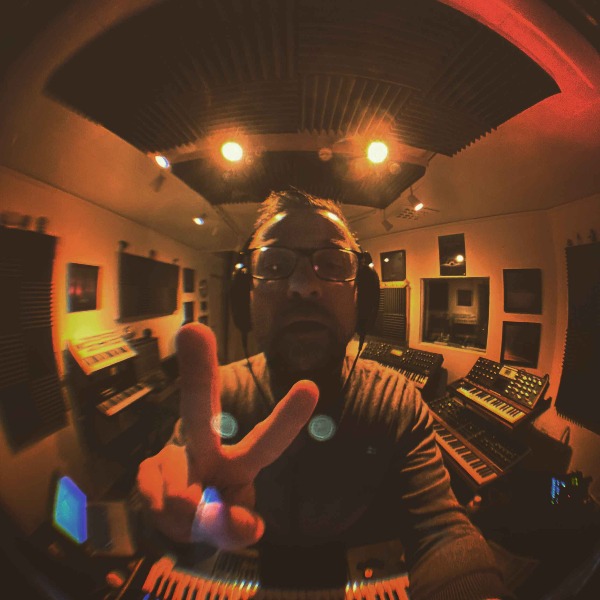 Listening to your albums, we can travel through ethereal trance, cinematic sound, intimate electronica, and also feel an extensive range of musical instruments. How do you focus your music creation process in terms of writing songs and producing?
It is all about creativity and inspiration for me, if I'm not in the right mood in the creation of a track I am not working on it and I move on. Creation for me has to come in a natural flow. Studio Jupiter is surrounded with a lot of instruments and I like to play around and test things that is not always the idea of the instrument.
Do you have preferences for using software, hardware, and instruments? Could we also know a bit more about Studio Jupiter?
From what source a sound comes from have zero meaning from me. A sound is a sound and what the source is from is irrelevant for me. Analog/Digital, software/hardware doesn't matter. I'm working a lot with layering sounds from different sources and it is the combination of it all that creates what you can hear. For example, if I'm working on a pad sound, that can include sounds from 5 different sources sometimes to be able to sound as a want. I don't always do complex things, some time a pure sinus wave will do it also.
What about the Mirror's Edge game? Would you like to briefly talk about your experience on that sonic enterprise?
To score Mirrors Edge and Mirrors Edge Catalyst was 2 huge jobs that took lots of time. During this periods when I'm doing for example game scores I only focus on that and do no other music, it's what it takes to be able to deliver to the high standards. The creation of the music to Mirrors Edge Catalyst including the 5 hour soundtrack album took me 2 years.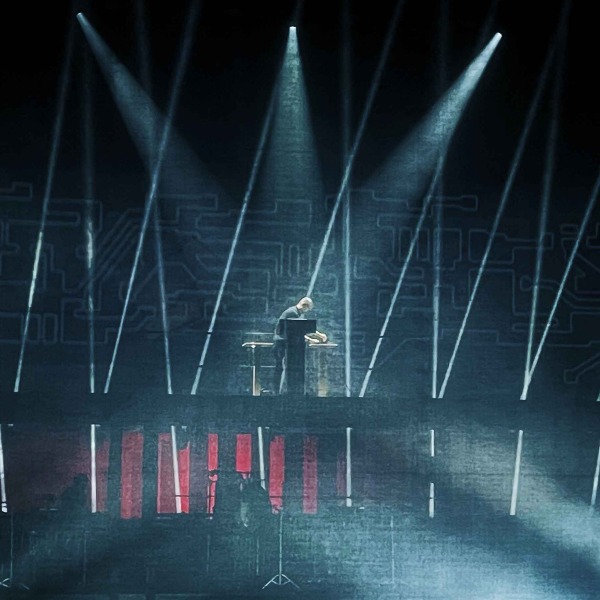 Which plans do you have for the near future?
It is a very busy period for me now with a lot of things happening. I am in the full production for a upcoming Solar Fields Release, more info soon. The rerelease of Random Friday Vinyl and CD is in the pipeline. I'm also about to do the final work on a release with more Krautrock inspired music together with Fredrik Ringquist (Uran Gbg, First band from outer space) this project is a normal band constellation with a twist.
Before finishing, would you like to send a message to the psybient.org readers, listeners, followers, and supporters?
Be happy, stay friendly, check out my latest album Solar Fields – Formations.
Thanks a lot for your words, and also for your alchemical sound. We carry on surfing, swimming, and immersing ourselves in magical Solar Fields. May your music continue opening transcendental gateways. Hugs!
Listen and follow Solar Fields:
https://solarfields.bandcamp.com/
https://www.facebook.com/solarfields
https://open.spotify.com/artist/7GyhmlEy51sGUE09A5AWzc?si=pVHHxjgvRLuzSRBnAaTTtA