Kukan means 'space' in Japanese, Dub represents the music style, and Lagan comes from the word 'ba-lagan' which in Hebrew means 'chaos'. A great description of the project from Itay Berger.
Israeli born and Barcelona based, his music creates a unique journey full of groove, bass and soulful sound, best described as psychill free dub or 'sunshine music for smiling people' in simple words. Plenty of years of experience, albums, EPs, remixes and collaborations, fill his way welcoming the listeners to spacey dubby atmospheres and happy soundscapes.
Along Raijin Gaijin, he founded MikelaBella Record back in 2007, with a goal to push forward new and original sounds, from some established names as well as up and coming ones. He also manages Feel Life Music, a professional booking agency providing management and consulting for artists.
We are glad to have him with us and know a bit deeper about his work.
Interview by Shantiago on 30/11/21.
Hi Itay how are you? Thanks a lot for spending some time with us.

Hi Santiago. Thank you. Likewise.
Where do we catch you now? The scene is naturally flowing again little by little and you seem pretty active. Are your next steps focused on some gigs at this moment?
This moment I'm in Barcelona. I had shows in the last months in Uk & France. I was also scheduled to perform in the states, but over the complications and restrictions over Covid I couldn't get there.
How is being a musician in Barcelona? The Catalonia region was having one of the strongest restrictions in Spain during the last months and I guess everyone has put extra effort to keep the motivation high.

It is a beautiful and a very unique city. Reality wasn't easy in the last 2 years but the atmosphere is much better these days. I'm doing my best to be established worldwide for years and not focusing only on one place. Barcelona is a good place for my kids. Peaceful & inspired by art.
Let's talk about your music journey as it looks actually so wide and with a strong Jamaican foundation. Which type of music did you listen to as a kid? How did you discover and land into this blend of dubby and groovy sounds?

My uncle was a DJ and has been inspiring me a lot back in the days when I was a kid. I've been listening to all types of music, Many Vinyls, from 50s to 90s, and I discovered that I am fascinated by music production. How the music has been produced, how it has been mixed, written and composed. If the quality is there, I will spend time listening to it whatever the genre is. I was recording tape cassettes for kids at school when I was 12 years old already and dj in private parties we made back then. Funny memories that will stay with me forever. around start of the 90´s I discovered the psychedelic trance and been performing playing trance music but also same time I been DJing reggae and dub music with friends every weekend in a local music bar in Tel Aviv. As I mentioned, I'm not attached to only one type of music.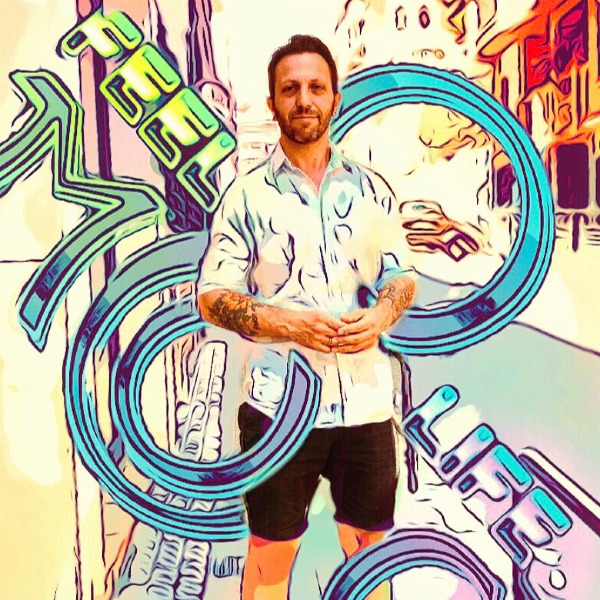 Which moment made you decide to produce music? Was it a 'long cooked' decision or coming from an inspiration flash?
After a few years as a DJ while mixing on 3/4 channels most of the time, I've been eager to produce my own sound and develop myself musically. I loved playing the piano and other instruments and I believe it brought me to the right moment where the psychedelic downtempo awakened globally.
Do you usually listen to more psy-phrenetic rhythms? Which kind of sounds and music do you enjoy besides the psy scene?
I listen to all kinds of music. Ethnic. Rock, Oldies, Classical, Electronic, Mainstream, you name it. I love music, all time it is a quality one of course.
Your last production 'Fogbow' is receiving extremely good feedback as it's an engaging and exceptional sound travel. Could we know a bit more about the album idea, the intention of the journey and what is behind the title?

Fogbow appears as a bow in fog, also known as a ghost rainbow or white rainbow, rare to catch. The ghost rainbow concept, as a soundtrack, fascinated me. Especially after catching two in the past . The idea of a musical journey over an unusual rainbow, dark and elusive sounds much more like our reality these days…Rare, foggy, A Sci fiction dark journey into the light. Ups and downs.
The idea was a journey following our dreams in the struggle of surviving our reality. I wanted to build a soundtrack which would fit a visual concept. I produced the album with a visual journey in mind. The reality today is beyond us. We are experiencing a big change in our lives, nothing is the same. The musical concept mixed for a live visual show is dedicated to this person's journey in the sea, searching for the fogbow, surviving the storms, sadness, insanity, happiness, relaxation, and positiveness . The cover gives you an idea of that. Waves and nature recordings, rain, thunder and more, all reflected in the music. A one hour experience, a lifetime journey. The album's atmosphere is progressing all the time, surprising you each moment when you don't know what to expect.
Let's talk now about MikelaBella records. Since its foundation in 2007 it has contained music produced from you as well as from other artists. Which is the vision and mission of the label? Why naming the label MikelaBella?

Mikela is my wife. When we created the label there was a big positive change in my life and she made it happen. If your base and heart is strong your art will bloom. Our vision was to release high quality music and find the right artists which will flourish in the future. If you'll check our releases you'll see names that are very established today. I love to find talents. I trust my taste and judgment of quality music.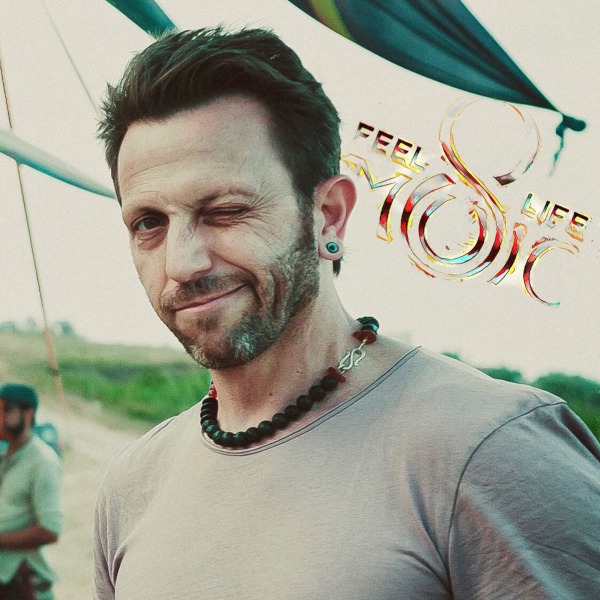 Besides coordinating MikelaBella records, you manage Feel Like Music from 2018, an artist management agency. How came the idea of originating an umbrella for artists in different ways? Nowadays good management is important besides great creativity, so we understand quality is a priority within this project.

Quality is the key word here. I did bookings for years for Mikelabella records, that led years after to Sofa Beats bookings and I have been managing artists for a long time. I consult and advise for years. That's my job and I'm proud of my music taste and style. It is that at some point in my life I understood that there is nothing like developing your own scene culture if you want to survive with it. I learned in the past that things need to be better and strictly professional. You can not be a pro if you don't take things seriously. I do all I can to create a worldwide professional scene and push the boundaries more than the limit. I admit, I am trying to work with music that I love and respect, collaborating with friends that have been developing this scene for a long time. All original, all are the roots of the scene. There are also new artists of course which we support and develop. We want them to inspire the next generations.
Let's come back to a music topic. Using different software/hardware is a very personal choice and there are thousands of ways to produce good tracks. Are you a specific software/hardware geek or do you combine and explore different options?

I always love to explore. I create music on cubase and do mastering for example on Pro tools with Hardware, but my love for producing has always been Cubase. I see It as my favourite tape cassette.
Linked to that, which are your technical preferences when you perform on a stage?
If a live show, any quality synths are welcome while having my music cut to pieces on Ableton and then improvising my sounds.
If Live Dj set then Traktor mixed with analog effects, trying to work on 3/4 channels and make a beautiful journey from start to end for the crowd. I can play whatever style they want me to if it is a live dj set. I see it totally different from a Live Kukan or Sorian show, where there I will prefer to have musicians with me playing live instruments.
Now we know much more about Kukan Dub Lagan. Could we know as well who is Itay as being?
An explorer of life. A father, a husband, a person. Another human living in this bizarre reality.
And before finishing, would you like to give a last message to the psybient.org community?

Be original! Get inspired by others if needed, but live your life in your own way, signature, individuality. Be honest and respectful . Respect the road you are experiencing because that will lead you to who you are.
Feel your life through music.
Thanks a million for your words, we continue enjoying our music journey trippin around dubby and joyful sounds. All the best for your next music steps!
Links:
http://kukandublagan.com

http://sorianmusic.com

https://feellifemusic.com

https://soundcloud.com/mikelabella-records