Today we are happy to share with you our interview made with Zen Baboon !
Zen Baboon are Daniel Rosado and Henrique Palhavã.
Both were born in the 70`s in Portugal and since an early age kept a close connection with the musical world, focusing on great sound quality and original construction.
Daniel is a sound engineer that worked in a studio in Lisbon and started producing electronic music in the late 90′s.
Henrique, a zoologist, lives and works in his own farm and started as an ambient DJ, ( ̈DJ Henriq ̈) and producer in 2001.
They got together in 2003 and decided to melt their musical preferences and create Zen Baboon.
Hello Guys ! Thank you for finding time to talk to us and your fans !
Olá everyone!
We are Henriq and Daniel. The Portuguese Downtempo duo also know as Zen Baboon.
Your music brings together worldly and otherworldly sounds… Do you have a recipe for blending natural and electronic ?
If there's one, we still didn't figure it out quite well but nonetheless we've been looking for it since the beginning of our project. Probably the recipe is just details, the time spent on the project and the final mix before we can call it a track.
14 years is a long career as a duo! Has your way of working together evolved since you started in 2003?
Absolutely. Since we've started, everything has definitely evolved. From our computer setting to the way we work together. A lot has changed since then but our biggest help is the internet and the software we use to work (Reaper). Also the fans that support us on our bandcamp and promoters that bring us to their events to play have had a huge impact on us. An overwhelming feeling that helps allot on bringing new music and upgrading our work stations.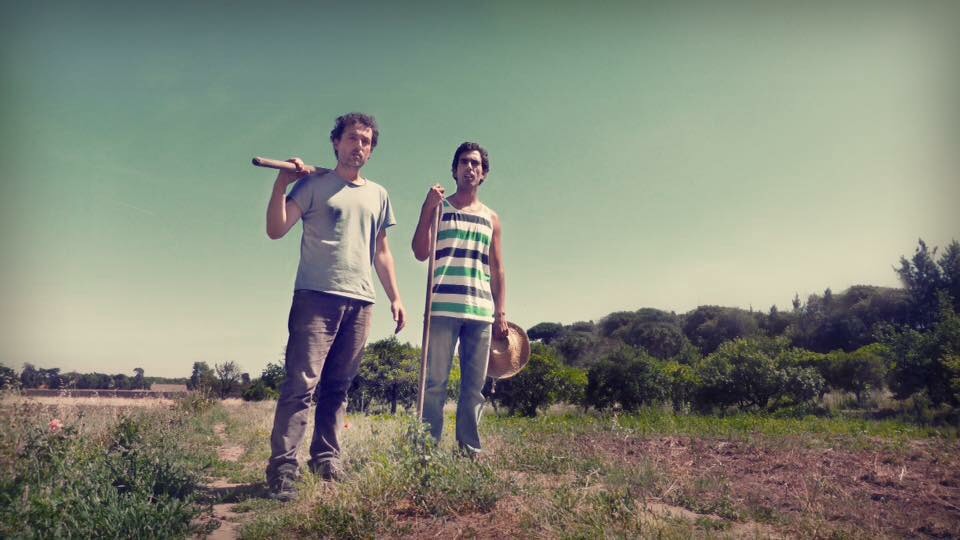 How is the creation process divided between the time spent together and solo work?
We mainly work separately. Now and then or every month we get together to discuss lines of work or to finish some final mixing but most of the time is counter-productive to work together because we need the space to test things out until it sounds good enough to be shared between us.
We are constantly switching projects back and forward for making the final work a bit faster. We are not always on the same foot but that's what makes this project so unique and that's what pushes the track to its final state.
Would you like to share with us the some of the equipment that you use in studio?
We are very basic. We actually don't have any special gear or even a so called "studio". That would be great but that's just not possible or the case.
In each home we have the same computer setting which helps the back and forward process. Basically we work only on digital. No hardware. Just a pc, monitors and 2 screens. Henriq has a midi piano and Daniel some Novation controllers. That's it.
What about live performances? Do you have a specific setup?
Cant not really called a performance has we tend to spend more time at home making the music. Henriq makes the playlist with the new edits that he plays on Traktor with a bunch of live effects. Daniel plays with Ableton and in sync adds layers and percussions with his Novation controllers.
What can we expect from a Zen Baboon Live set ?
Always different from the previous. For every "show" we always prepare 70-90% of previous tracks with new edits and always try to bring some new tracks just to test them and see how it goes.
You represent a warmer side of psy electronic music, implementing elements of house music, for example, in very interesting ways.
It's true. We never saw our self's has psybient music producers… it's a trend that we don't like to work but we totally respect it.
As music producers, it´s normal to have your own influences and we definitely have ours. We do love what Shulman did back in the early 2000´s , Sigur Rós for its originality and many other trends like Air, Thievery Corp, Zero 7, K&D, among many others. And yes, we like to party now and then so that's why sometimes we have more of that "danceable" influence on our music but we wouldn´t call it house.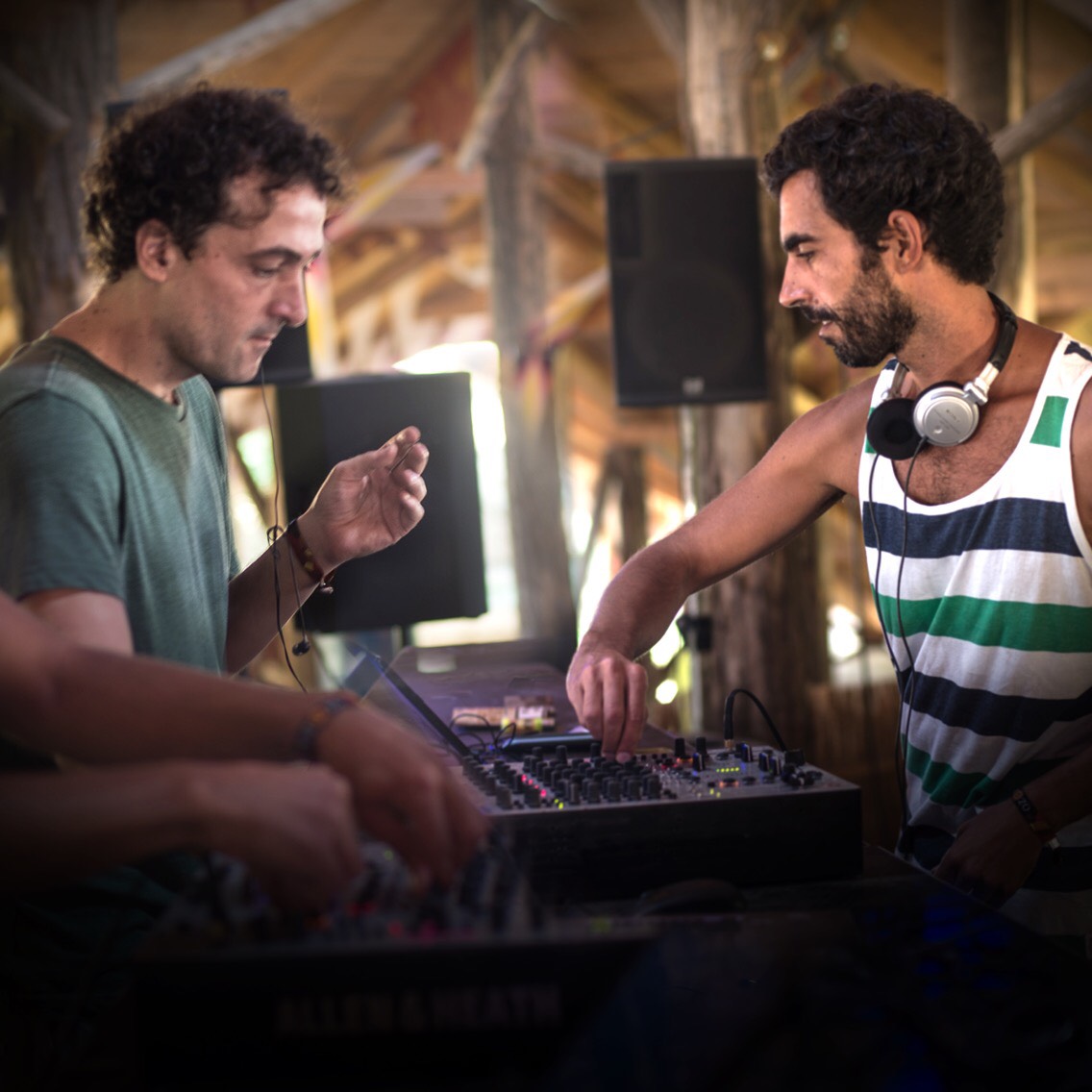 How do you see the whole psychedelic movement ? Do you have any wishes for what it can become ?
We see it evolving.
In the beginning (late 90's), the festivals and parties were focus just in that, the party, Now, we see festivals around the world, trying to bring some awareness on possible ways of an alternative lifestyle, which for us it's so important has it can have a huge benefic impact on people's life. There's always a feeling that you bring something for the festival but definitely will bring something new and valuable back home with the festival experience. So yes, a huge upgrade since the late 90´s.
Was a pleasure to make this interview for Psybient as they are doing a fantastic work in spreading the more psychedelic underground music around the world.
Goodby everyone and until our next gig!
Zen Baboon ❤️
Links:
https://soundcloud.com/zen-baboon
https://zenbaboon.bandcamp.com/
bookings via Feel Life Music
IF YOU LIKE WHAT WE DO – PLEASE SUPPORT US ON PATREON
or with a one time donation