Friends,
As promised we are publishing a very interesting article prepared by Nick Klimenko (Chronos music). This post is about the "chill" music movement in Russia. For the ease of read and future update we decided to divide the subject in two parts: this first part is the article by Nick with his memories and vision of the history and the current situation, second part will be listing of first and active actors of downtempo scene (producers, labels, festivals and dj's). Most of the article is written by Nick, and was only slightly edited and organised by Gagarin and Runa.
By the way, this article will be the first to open the series of publications devoted to different countries. We are currently preparing articles about Brazil. If you would like to help us with article about your local chill scene contact us and we will be happy to make it happên together.
Obviously, some interesting moments and events might be missing here, for sure there is much more to tell. Thus we would like to ask our readers to comment this post with whatever you feel like.

Those could be your memories about your first events with "chill" music, first artist and dj's that amazed you. You can also add links to the photo albums or the videos. It will help to expand the article and make it more interesting and complete.

Let's remember how it all began and keep the psychedelic sacred fire burning!
Enjoy the read and stay chilled!
Content:
Intro
Beginning
Hard times
Today
Some pictures

Outro and thoughts


References
part 2 (artist, labels, events listing)
Intro:
Russia is a big & wide space which is reach not only with it's resources & nature but also having wide cultural life & traditions. I've decided to show you our musical 
world, it's tendencies & colors.

 The Nature of our country is very beautiful but the climate might be rough – hot summer & sometimes very cold (till -40c) winter, winds & rains.
This fact influences music and sound on the whole. We have much trash & hard music in every genre. If you go abroad to festivals and ask which kind of Russian psychedelic music people know lots of them will name some pop stars like Tatu & dark psytrance. Unfortunately our country is now famous for this kind of music – speedy, sound-designish & non musical actually.
But the melodious & harmonic side with slower bpm & emotional music of chillout, trip-hop, psychill genres are not well-known around the globe. However, inside the country we have lots of talents – solo musicians, bands, jamming people, djs, etc. We have lots of successful musicians in every subgenre of electronic music & the scene's becoming stronger day by day.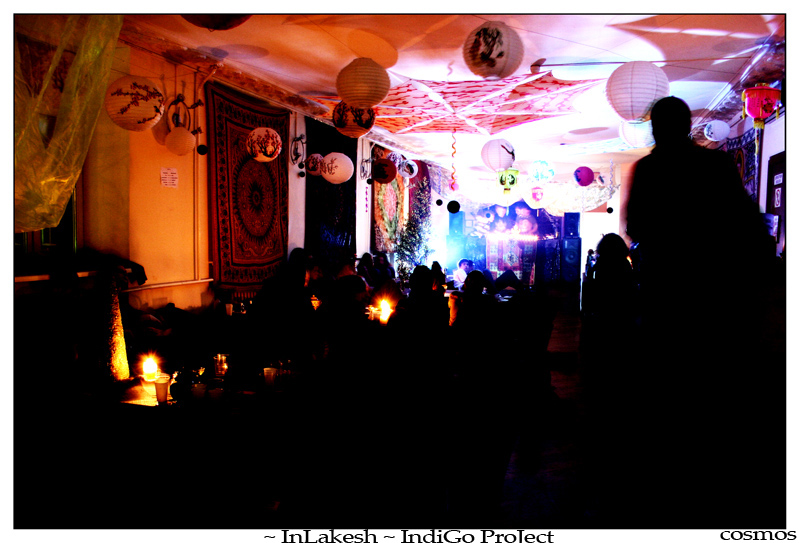 Beginning:
Speaking of tendencies the worldwide psychill movement is still very young & gets on its feet. Before 2007 we had only single guests' parties when promoters brought big names like Shpongle, Shulman. From 2007 (as far as I remember) we started to make topical events & festivals. We organized the very first indoor purely psychill festival with presentation of 4 albums by Khooman, CJ Catalizer, Chronos, Sacral Reason. At that time people were not ready for all night parties without trance straight kick & dancefloor :) But we laid the foundation.
Growth:
Later – 2008-2010 – promo-groups & promoters started to grow and make thematic events and invite great artists: Asura & Abacus , Jaia, Solar Fields, Crabon Based Lifeforms, Aes Dana, H.U.V.A Network, Shpongle, Raja Ram, Cell, Juno Reactor, Side Liner and many others. The scene started growing & we enjoyed playing back to back with the mentioned musicians & realized that the level of organization was moving up.
Nevertheless for example the first visit of Asura & Abacus ended with a bad accident. Some crazy guy spread pepper gas from the container on the dancefloor – and it was terrible! Abacus even did not play. This story does not show the Russian mentality but has given experience to choose a better club in a better area.
From 2009 the scene started growing very quickly & great promoters & promo groups started to make more global events. 2008-2010. The promo group called "2012" made a series of very good events with "Hennessy" drinks sponsors in great clubs & in open air. They invited Aes Dana, H.U.V.A, Solar Fields, Jaia, CBL, Kuba and many more to Moscow for the first time. Also they organized a great event with the Russian government's support on VDNKh square when the whole day chillout music was played on a really big scene.
Since that time the movement underwent many metamorphoses – 2008-2010 was a good period with good thematic events & great guests – Russian & foreign.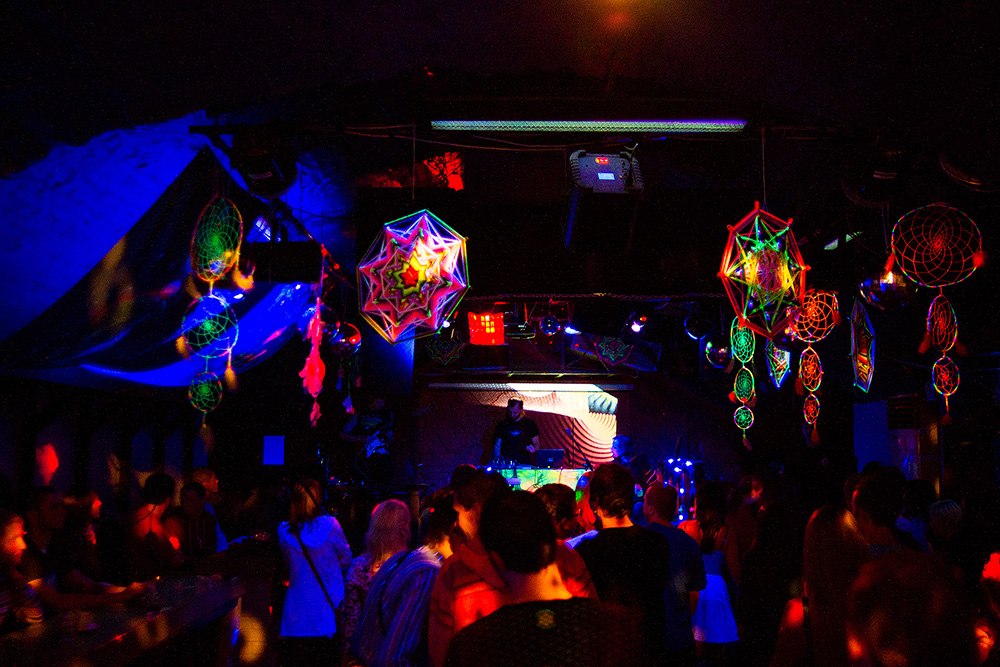 Hard times:
However 2010-2012 was not so good a period in Moscow – most of trusty promoters were tired, stopped organizing events or switched to commercial music. During this period at some parties there was no chill area, only the main dancefloor, or dubstep, techno music was played in chill.
As chillout still takes the second floor after the main floor – which is still like that in many countries & at festivals – sometimes it's organized very poorly with sound systems, lineups & advertisements. No one organized topical events & we had to organize them ourselves – they were concerts in clubs, cinemas, planetariums, galleries and then we moved to other cities & countries – Saint Petersburg, Kiev, Vienna, Kazan, etc.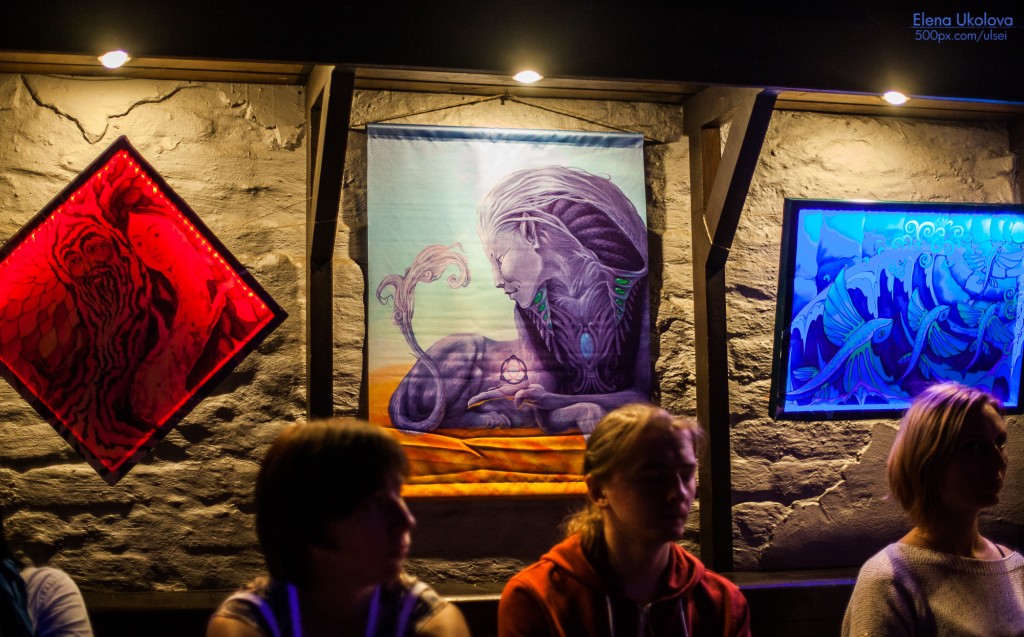 Today:
Since 2013 the movement has started growing again and some new & great people have appeared on the scene. Worth mentioning Microcosmos promo-group & records – the state of art organization from Saint Petersburg which 
had organized lots of great parties in cultural capital of Rusland.

 They brought lots of artists, made wonderful designs. Additionally, the public of Saint Petersburg is something special – so alive & 
so connected…
As for Moscow, the leading Russian label for psychill music is Mystic Sound Records. MSR focuses on such different styles of psychedelic downtempo and trance music as psychill, psydub, progressive chillout and goa-trance. The independent label was founded in the very beginning of 2014 by Alla Vagner (Maiia Project) and Edward Cybered in order to discover new talented artists and promote their music globally. Mystic Sound Records is also a quality place for realizing creative potential of well-known projects and musicians, starting from mastering which is made in one of the best Russian studios – manifold-studio.com, producing digital and CD releases presented in all the major stores around the world and finishing with promotion and quality events of the label.


Alla Vagner (MAIIA project) is not only a great musician & a dj, the label manager of Mystic Sound Records but also a key figure in development of Russian chillout movement. She gets in touch with musicians & organizes one of the best parties at present. They are not only musical events – they include dance performances, gallery exhibitions, video graphics – combined in one source of a pure chillout carnaval.
Also, not to forget to mention Hado records – a very promosing young label based in Moscow.
Recently Aristofreaks Community Russia and Goa-Freaks organised brought downtempo to mainstage. Just a month ago they organised big event with Alwoods & Akshan.
As for festivals, there are quite a few good festivals in Russia, the most known are 
Sticky, Trimurti, 84udo, Space Camp, Space Of Joy & Systo, Solaris and Chillout Planet.
In the second part of the article we will provide the full list with links.
Some pictures:

We have compiled a small album of pictures from different events in Russia. You can see at our facebook album page.

Outro and thoughts:


As the worldwide psychedelic culture is growing slowly, Russian chillout movement is also developing day by day.

2013-2014 is the period of new faces, promoters, artists, labels & events.


At the same time this year is 10 years of my Chronos project & we made anniversary album "We Are One"

And more surprises during this year will come.


Greetings to Teplo Promo Group & Mudra Community, big respect to Arcto Promo who bring lots of Ultimae records artists to Moscow.
Some photos of their events: http://500px.com/ulsei/sets/here_now_project


Welcome new musicians & psychill lovers & people who are open with their hearts & souls.
 Together we can ☺


Follow Russian chillout community on FB – https://www.facebook.com/groups/chillinrussia/



References
Article written by Nick Klimenko (Chronos music) for psybient.org project. With some addons by Gagarin and Runa.
www.chronos-music.ru
www.facebook.com/chronosproject
Please click here to discover the second part of this article.