Benjamin Stanford, better known by his stage name Dub FX, is an Australian musician known for his unique approach and techniques of music-making based on his impressive beatboxing skillset.
Few artists embody the kind of legendary status as an independent artist quite like Dub FX does. Starting out busking on the streets of Europe, he revolutionised the concept of the 'one-man band' and many traditional approaches to live production.
As such, we are very much looking forward to having him perform on our Chill-out Stage at Psy-Fi.
Interview by Psy-Fi team on 19/07/22. Edited by Shantiago.
What first got you into music?
When I was thirteen, I decided I wanted to learn how to play 'Stairway to heaven' on guitar.
How would you describe your artistic style?
I try to make tough, soulful music with a positive message.
What is your creative process like?
Most of the time, my ideas pop into my head randomly. I've been producing long enough that I can pretty much create a whole track in my head before I sit down and do it.
Which artist would you most like to collaborate with?
My late grandpa! He played the trombone.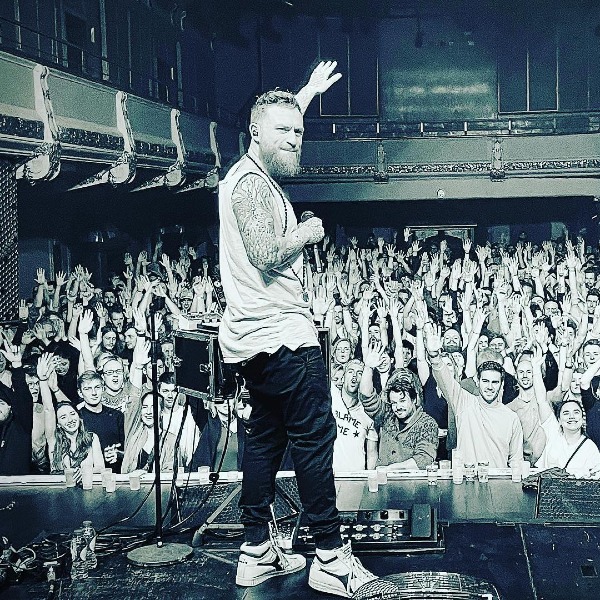 Is this your first Psy-Fi event? If yes, are you excited to make your first appearance? What are your expectations?
It's my first time, and I'm always excited to see new festivals! I prefer to have no expectations.
What can we expect from you at Psy-Fi this year?
I'll be bringing soulful bass-heavy dance music with conscious lyrics!
What is one message you would give to this year's visitors to Psy-Fi?
I'm coming full power, so get ready!
We hope you've enjoyed this brief insight into Dub FX and are just as excited as us to see him perform at Psy-Fi!
Listen and follow Dub FX:
https://www.facebook.com/dubfx