Coming from Constanta, a city by the Black Sea of Romania, E-Mantra has plenty of years of experience bringing mystic, visionary, and supernatural sounds in forms ranging from tranquil Psychill to the most phrenetic Goa Trance.
Emanuel Carpus has been creating music with several aliases, ten albums with E-Mantra in particular. All of them have a different theme and a strong spacey unity. He is nowadays a really respected figure in the scene, delivering inspiring creations and excellent quality.
Today we have the bliss to talk with E-Mantra. Let's jump in his rocket and explore the stars together.
Interview by Shantiago on 19/05/22.
Hi Emanuel, how is it going? Thanks a lot for getting along with us.
Hello friends, all is fine here, prepared for the summer already :).
Are you now in Constanta? No doubt the Black Sea is ready to inspire springtime colors. How is the music scene over there? Romania has always been a hub of great artists since the old times of classical music.
Yes, for the moment, I'm still here for another couple months. I'm planning to move a bit to the mountains again. I just found a nice place where I can move, make music, and raise some more animals, hehe.
The scene here seems dead (at least in my city). I don't know about the rest of Romania, mostly because of this pandemic situation. I guess we'll see what the future brings us.
Silence 3 is your last album, a continuation of the peaceful and harmonious vibes that E-Mantra constantly gifts us. What makes you create this type of music for endless travelling? Is there any special inspiration source?
Actually it's not my last one, it's my latest one :). It depends, I read a lot about history for example, maybe this is one of the sources let's say. Other ones might state I'm at a certain moment.
E-Mantra has released 10 albums in 20 years. However, your electronic music journey is longer, right? Could you tell us a bit more about it?
I can't say exactly the year, but I still have some folders from the years 98-99, for example. It was nothing exceptional back at that time, but some of them I still love even today. I put them as special packs on my bandcamp (https://e-mantra.bandcamp.com). If some of you are curious about it, you can check it out there.
As for the latest news, I got an offer to release most of them on a cassette this year, so let's hope it will happen.
Your music has been created with some different aliases (E-Mantra, Emanuel Carpus, Neurosect, or Night Hex). Are the concepts behind these aliases completely different from the others?
Can't say they're completely different cuz you can actually hear some resemblance in the sounds hehe, but it's nice to experiment with various genres of electronic music.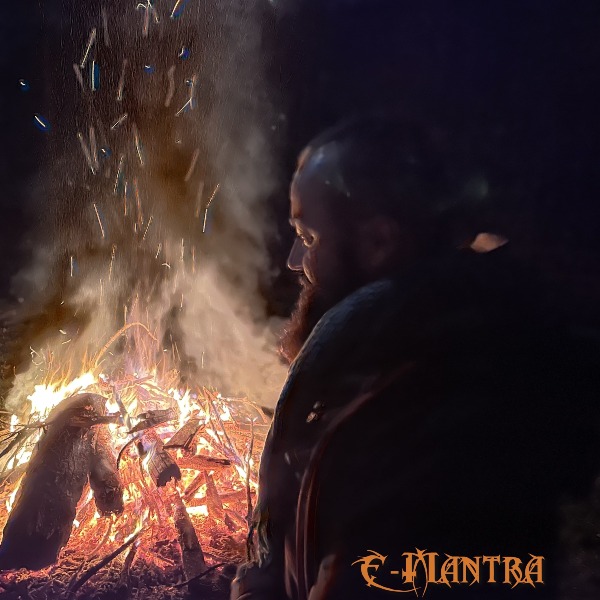 Let's talk about navigating through different sound rhythms. What is the connection you find between Goa Trance and Psychill? Do you think there is a transcendental touch to both styles?
I think this scene always had this connection between light and dark, slow and fast, and so on. Both genres can bring you to a special state of mind. For me, in the light of the events I've been experiencing in the past few months, I can say that I'm attracted again to the higher tempos (145-170 bpm).
Do you find a lot of differences between the E-Mantra music of back in the early 2000s and nowadays? from either a creative or technical perspective.
Well, yes you can say that, but mostly because of the way I create music now. Imagine 20 years ago, everything was more complicated, I would say. Taking into account that I started with some software, you can imagine that in that period there were not so many tools.
What is your process for making music? From the title, choosing sounds or assembling structures.
I usually start from a random sound or I start with a baseline (most of the time).
Which hardware/software do you like to use?
I kinda enjoy playing with TB-03 a lot lately, hehe, and with old software (reminds me of those times).
Linked to the previous question, which type of set up do you like to have on stage when performing?
Arturia Beatstep Pro/Roland Sp404sx and sometimes Monoloque.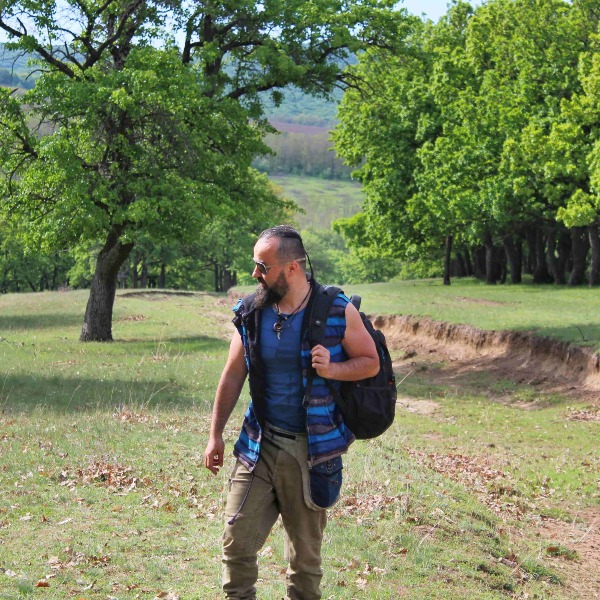 As an experienced music producer, would you like to give any recommendations to new artists?
Play with sounds daily, stick with the routine, don't give up your dreams, and don't forget only you can leave something for people to remember you. 
And last but not least, who is Emanuel? As a human, as an earthling.
Emanuel is only a leaf on a strong tree which others tried to cut down.
Would you like to give a message to the listeners and readers of the psybient.org community?
Firstly, thank you for your time and invitation to this interview. Stay strong in any situation and remember that no rain can last forever. If you read this, stay humble and always positive and, most importantly, don't betray, remain as human.
Thanks again for sharing your words and wisdom. See you around, listening to music, moving your body like crazy, or simply sitting down to meditate. Best wishes!
Listen and follow E-Mantra:
https://e-mantra.bandcamp.com/
https://web.facebook.com/EMantra604
https://soundcloud.com/e-mantra
https://www.instagram.com/emantra_official/