Hypnotic and psychedelic dub-pop-techno from down to mid tempo could be some of the words to define what Advanced Suite creates. Accuracy is a difficult task for this definition though.
Patrick Palone lives in Michigan, US, and bring us a blend of sonic moving paintings, street touches, danceable rhythms and glitchy insights. He has more than 20 years of experience producing music and has released more than 20 albums to the delight of the audience, which gives him a well-deserved quality certification.
His upcoming album, 'Hidden In Plain Sight' makes us look forward to unfolding this inspiring musical amalgam. We feel charmed talking with him about music and all its surroundings.
Interview by Shantiago on 06/05/22.
Hi Patrick, How are you today? Thank you so much for spending some time with us.
Thank you for having me, and thank you so much for doing this. It's entirely my pleasure.
Are you currently in Michigan? How is spring life going over there?
Yes, I recently moved here. Spring is really surprisingly nice out. I was worried when we moved that it would be too cold to handle, but I got used to it pretty quickly.
Let's start with a simple and complex question at the same time. What's your vision of music?
I picture a day where artists are able to make music as immediate as thinking about it. Like a portal, listeners are able to beam music directly into our minds. Processing music at a million miles a second will be the norm. I also imagine that there will be pictures/movies attached to the music as it's beamed through the universe. Like how a beacon of light attracts a moth, music will be magnetised straight to the people who needed it and wanted it most. Finding your favourite song will be a thing of the past. And connecting with your favourite artist will be the wave of the future.
You have a good number of years of producing and releasing several types of records. Could we know about your musical journey?
My musical journey began when I bought the tape (yeah tape, I'm that old) of Criss Cross (you know those kids that wore huge baggy clothes, and and and… they put them on backwards! Fuckin' sylin') Later, I got into Rap/Hip Hop and my friends and I spent a good majority of our days rapping over our favourite artists. Soon we found ourselves in dingy warehouses. Before I knew it, I was the classic starving artist. Spending everyday working on my craft and eating beans out of a can. It didn't take long before I bought a guitar, started taking piano lessons and bought my first DAW. I went to a recording school so I could record myself properly. I went to a graphic design school so I could make my own album covers. And we all know what happens next! I started my stand-up comedy career of course! And the rest is history! I have never looked back. Seriously though, I get a huge sense of relief when I make music. It's an escape from the pressures of life and has given me something to look forward to everyday!
And now focused on Advanced Suite, what's the concept behind the project? What is its intended message?
Positivity and good vibrations are the overall concept behind Advanced Suite. I want you to have a good time and enjoy the space. Basically, I make trippy music for trippy people that like to trip out to trippy things. The intended message is to relax and enjoy the wacky ride we call life. Hopefully if we're lucky it makes you question everything and nothing at the same time. As if among all the chaos in the world, it appears to all have its place. Each peace is a piece of peace.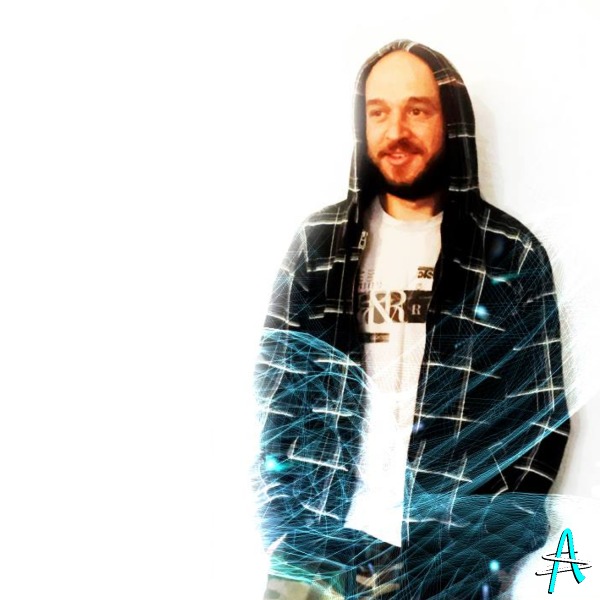 What could we expect to hear on your new album?
My new album (coming out July 1st) Hidden In Plain Sight is inspired by the world we live in, kindness, love and fear. It's an album for the mind travellers, conscious expanders and entities with candour. I hope it will be thought provoking, inspiring and useful as a reference point for when we all become a little bit better human beings.
As a sound designer, how do you organise your work when creating? Also, what is your set up?
Sketches – Songs starts
Sketchbook – Not ready to work on (but will, maybe)
Discover – Songs with potential (testing ideas out)
Draft – Working on (Dialling in the idea)
Done – Considering to release
Complete – Will release
Release
Those are the stages (and also folder names) all my music goes through in order to make it to release.
I don't work on only one track at a time. Sometimes I feel like discovering a song, and others I feel like finishing. But there are always new songs constantly being feed into the machine everyday (8-16 bar loop).
My setup is small, I have found that limitations work really well for me. So my typical setup includes a computer and a keyboard.
Also, an interesting question we often ask. Could you give advice or suggest something to people who are starting to create similar music styles to Advanced Suite?
Make music everyday. And make as much music as you possibly can. Put yourself on a deadline. Practice completing songs on a regular basis. Ira Glass has a really great quote about this
"It is only by going through a volume of work that you will close that gap, and your work will be as good as your ambitions." – Ira Glass
I am basically saying to do the most counter-productive thing a musician can think of.
Focus on quantity instead of quality.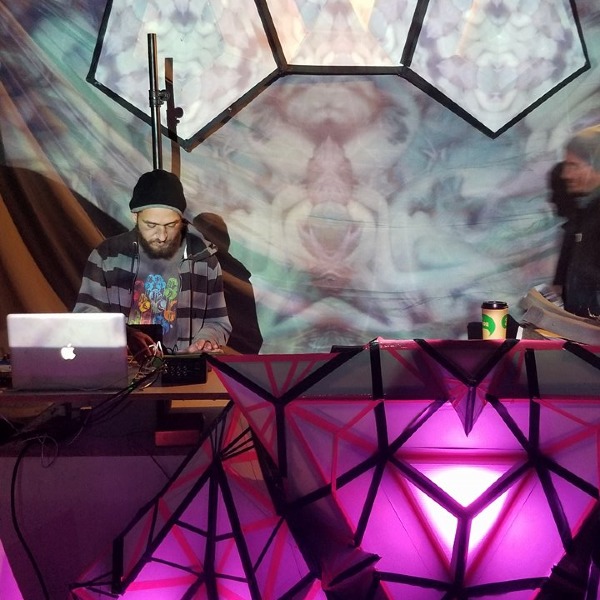 Could you talk a bit about the Suite Vibes Tribe? Advanced Suite seems to take care of a lot of its followers.
The Suite Vibes Tribe is a really cool place where we can be besties. When people join the Suite Vibes Tribe they get tons of music in addition to the music available to the public on my bandcamp. Plus, they are supporting me in a very sustainable way. It's a great way to get everything I make plus some!
There is an interesting psychedelic scene in Colorado, where you come from, right? Are there a lot of events/connections happening in the city and the landscape?
Yes and yes.
There is definitely an interesting scene in Colorado. But, to be honest I don't get out enough to know. I spend most of my time making music and trying to figure out how to get my music heard.. BTW want to listen to my music?!
Music on, sure! What are your near-future plans? In terms of making music or touring.
In terms of making music, I plan on learning more tips and tricks to forever pretzel my mind. Pushing the boundaries of what I understand and think is possible. As for touring, no bookings as of yet but I've got big near-future plans of… umm…. Hey, anybody got any shows they want to put me on?
Spreading voice… and last but not least, who is Patrick in his daily life?
Patrick in his daily life? Super boring. Lol.
I wake up and almost immediately start panicking, I mean…. making music. Drink loads of coffee (like an irresponsible amount). Smoke lots of weed (an even more irresponsible amount of that). I typically eat music for breakfast. Probably a good time for an existential crisis Spiral, Spiral, Spiral, Alarm goes off. Time to go to work (I clean offices at night). Come home, high five my wife. And back to the grind. Make more music. Or other music related things. Go to sleep, repeat.
Thanks a lot again for your words, as inspiring as your music. We look forward to listening to your new music and getting hypnotized by your unique sonic brew. Cheers bro!
Listen and follow Advanced Suite:
https://www.advancedsuite.com/
https://advancedsuite.bandcamp.com/
https://web.facebook.com/advancedsuite
https://soundcloud.com/advancedsuite