Multi-genre electronic music project based on the fusion of chill-out, progressive and breakbeat styles spiced with live instruments and surrealistic and psychedelic overtones.
Igor Morozov is Hardcore Buddhist, Ukrainian born and Netherlands based. Music full of emotions and ear tickling sound design, widely and deeply untwisting energy flow and animating cosmic vibes. A guitar player with an overriding desire to experiment and share his musical ideas.
4 albums, 8 EPs and a number of collaboration tracks on the backpack full of fascinating sonic stories. His last creation 'Succulent' is suggesting a deep listening.
Today we talk with him about this bliss which is music.
Interview by Shantiago on 24/04/23.
Hi Igor, how is it going? Thank you for spending some time with us today.
Hi. Thanks for having me and your interest in my project. Really appreciate your activity and your contribution to psychedelic chill out music and scene.
Hardcore Buddhist has created a unique blend of chill-out, progressive and breakbeat feelings. What is the source, vision, and name of the project?
My style was formed due to my love for high-quality music, guitar playing and overriding desire to experiment and share musical ideas. I am not tied to the particular style and prefer to follow the flow, experimenting and blending different styles. If you take into the consideration the name of the project, you'll have the picture of what the bom is going on. Buddhism is definitely close to me as a philosophy, I love nature, respect all living beings and strive to bring kindness, decency and mutual assistance and give those qualities to my kids. Hardcore is kind of the dark side of mine manifested in my musical ideas, dynamic patterns and psychedelic overtones. The output is a kind of Hardcore Buddhist blend, like Yin and Yang delicately balanced and living in harmony with each other. In fact, each of us is more or less a Hardcore Buddhist. He-he :)
What is your musical journey until landing in Hardcore Buddhist?
Undoubtedly I would describe myself as a true music lover with wide experience of listening to both acoustic and electronic music and researcher of different music genres and subgenres. Since childhood I dreamt of becoming a musician, played guitar, experimented trying to pick up chords on favourite songs and compose my own melodies. It was 2006 when I was given a CD with different music software and probably it was the beginning of my creative path. Actually my first track "Talking to the Universe" was created in 2016 and was officially released on Vertigo records in 2017 as a part of my debut album "Being Nothing".
Succulent is the name of your new album on Cosmicleaf, and the title invites for a luscious listening. Could we know a bit more about the album? Creation, production and intent.
Succulent is different from previous releases, it is much slower, less dancing but still deep, melodic and atmospheric. Before I was more focused on progressive chill out music or breaksy psychill, more dancing stuff around 115-122 bpm. However, I was inspired by collaboration work with Zymosis on our psychill track Mirror and decided to compose a full psychill album. The Succulent album was basically started from that point and being inspired I became deeply involved in the creative process and have composed 6 solo tracks for 2-3 months, it was definitely the most productive period for me but it got cut a little short because of the war. After that I had a long-term pause with music, I had to leave Ukraine and all my equipment, couldn't compose at all. Three more tracks came out in Amsterdam 6 months later including an awesome collaboration track with Imagination project. It's worth mentioning that the album was created using 432hz tuning, which adds a deeper level of perception and consciousness to the listening experience. I am not a big fan of describing my music and more excited when creating and playing, so it is always better to give it a listen and feel those psychedelic chill out vibes on your own :)
In my opinion all means all good for sound production either hardware and software or live instruments and samples. There are some tracks with live guitars, flutes and violins as well as guitars, violins, cello and drums created with VST which definitely require certain specific skills and experience. For now in my Dutch studio I use a combination of VSTi and midi-keyboard and also looking for a hardware synthesiser.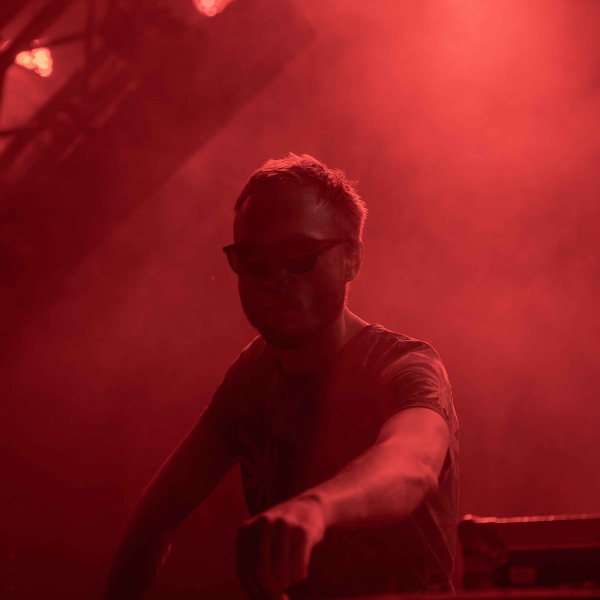 Could you tell in a few words about your psytrance project Swaratrip? Do you see any connection between faster rhythms and slower vibes?
Sure. Swaratrip is my side project focused on goa and psytrance vibrations. The main idea was to compose some stuff for the twilight dance floor in order to take the listener from dark and forest vibes to a more melodic and sunny trip and keeping a psychedelic mood. A lot of inspiration came from legendary Glowing Flame Records and Vertigo Records as well as from old school goa scene since 1997. Quite often I am getting reviews from the listeners where they define my style as forest goa and that's very close to how I feel it.
As for comparing music speed it depends on style and idea, the main thing is that content and sound design should be engaging.
An Ukrainian musician based in the Netherlands. How are you living these challenging times for Ukrainian society?
That's quite a painful question for me as well as for all Ukrainians. Unfortunately the war has become an essential part of our life. Who would have thought that it is possible in the 21st century but harsh reality has come to our homes. Since the first day of the full-scale invasion of Russia I've been hiding my kids and ex-wife in the cellar for 10 days because Russia was bombing Ukrainian cities. After that we decided to leave Ukraine. For now I am happy that my family is safe but however this doesn't exclude that deep pain and anxiety for Ukraine, Ukrainian people and first of all my friends who are staying there. In my opinion, Ukrainian people have never been more united and every Ukrainian strives to contribute to the struggle as much as possible and I am no exception. Once a month 10% of my income goes straight into a charity, I am also going to support war-affected children by transferring 100% of income from sales of my new album on CD. I believe in our victory over fascism and Putin's Russia and wish the war to be stopped asap. To say that I miss Ukraine is not to say anything.
As for my adaptation process in the Netherlands – I can say it is going pretty good, I met a lot of nice people here, mostly sound producers, I would say mostly chill out sound producers and we are doing our best for the development of psychedelic chill out music and scene under Chill Hub Events group.
Do you feel a lot of differences in the perception of music in different countries?
It's rather difficult to judge somebody's perception and I'm not a big fan of comparing what I can only guess. Of course in general all well organised psychedelic festivals have a special atmosphere of love, unity and respect with a very high level of empathy and a very deep level of perception. There are, of course, peculiarities in every country, musical preferences, as well as behaviour on the dance floor. For example in some countries people prefer listening to chill out music sitting or lying even when it is quite dancing stuff and there's something original about that too. Probably it is a bit out of topic but I'd like to share my impressions about my first gig in the Netherlands. Worth to mention that the Ukrainian psychedelic community is quite young, so young that in my 40s I feel like an old school guy :) And I was so surprised and impressed when playing for much older people in Amsterdam. Very proud of them :)
Are your kids inspiring you to make music?
My daughter is 9 and son is 7 and I love them so much. I don't know how it works but I am really getting a lot of creative energy from them.
Since their birth I went much deeper into composing and felt that nothing could stop me. I also noticed that I inspire them to be creative and very happy about that energy exchange.
What are your plans for the near future?
It's quite difficult to make long-term plans while the war is going on in my country. I wish it would stop asap. For now I am just following the flow and happy where it takes me so far. As for the music, I plan to take some rest after actively working on the album, listen to what other producers are composing, maybe make a couple of remixes for my favourite artists, I need to switch, usually working with someone else's material helps to switch from long-term projects. And then the day will come when I will catch the flow to compose something new. Probably to try myself with psybass, ambient or idm music, we'll see.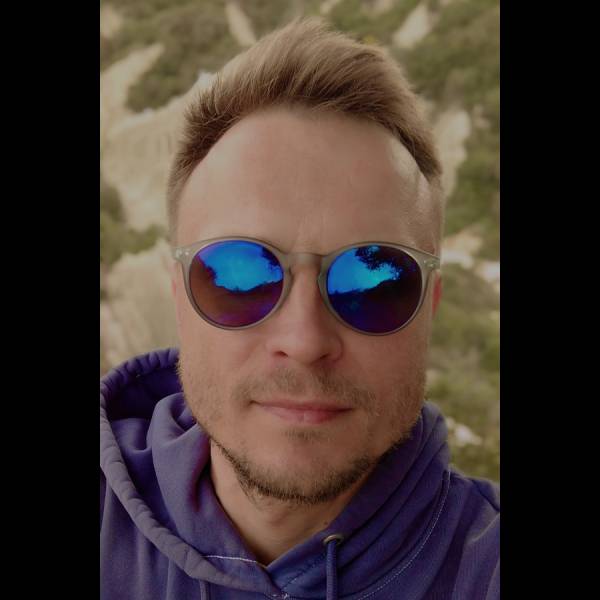 And last but not least, who is Igor in his daily life?
Well, sometimes I ask myself the same question and honestly it is not always helpful to get a better sense of who I really am. Am I a good father, son, sound producer, software engineer, friend etc? I don't know. Just trying to be myself, improving myself, doing what I love, following my feelings and not following the crowd. I stand for individuality and as for me it is impossible to be fruitful when you are constantly trying to measure up to someone's standards. Be original, respect each other :)
Thanks again for your words, we continue listening to Succulent, which defies categorization, seamlessly blending the boundaries between psychedelic trance and chill-out music. Hugs!
Listen and follow Hardcore Buddhist:
https://cosmicleaf.bandcamp.com/album/succulent?t=8
https://hardcorebuddhist.bandcamp.com/
https://soundcloud.com/hardcorebuddhist
https://open.spotify.com/artist/6UMbXpVgril0PEbolGb60U?fbclid=IwAR1nODasCc98KV_GFWF9XA-CS3wWyEB5n98ddeFun0Su1B8SndPjkbIR1M8
https://web.facebook.com/hardcorebuddhist